Why partner with V86?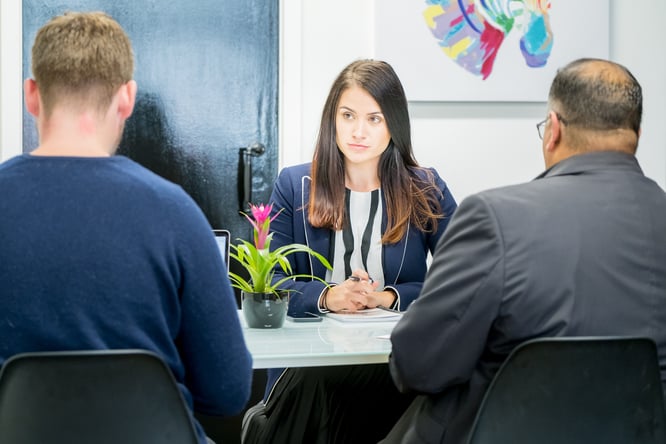 As a kiwi company, we're not huge fans of blowing our own trumpet but we also know that digital marketing is a very crowded space and there are hundreds of contractors, consultants and agencies offering similar services. This can make it really tricky for you, as someone looking for digital marketing support, to know why you should choose one agency over another. In the spirit of making this slightly easier for you we thought we'd put forward a bit of a case as to why you should choose to work with us!
We're New Zealand's only platinum HubSpot agency
HubSpot ranks its partner agencies on a number of factors including how much experience you have managing a business's HubSpot portal and the breadth of HubSpot services you can support a business with adopting and utilising.
The tiering system runs from un-tiered all the way up to Elite – HubSpot has an international directory of all of its partner agencies so you can see the full range of service providers in your region. Existing customers can review an agency on the directory to help explain why you might want to choose that particular business to work with.
New Zealand's top HubSpot agency for Customer First in 2019
And the third best agency in the whole of the Asia Pacific region for 2019. To be ranked for Customer First an agency must meet a whole bunch of criteria but some of the key indicators for success is whether a business keeps using HubSpot because they see its value over a long period of time. We help businesses do this by ensuring they use the tools in a way that sets them up for long-term success.
"Vanguard 86 are a true example of a customer-first agency, it's no wonder their clients stick around for so long! Each HubSpot onboarding experience is customised by a team of smart, creative Inbound strategists who kick $$ goals for clients not just fully metrics. If you're a business that craves innovation, appreciates transparency & is not afraid to shake things up to transform their digital process - start a conversation with Thomas, Lee & the team."
- Lucy Seed, Principal Channel Account Manager at HubSpot
Award-winning on tiny budgets
As an agency we've entered the national New Zealand Digital Marketing Awards and walked away with an award each time – in each case we out-did businesses spending tens, if not hundreds of thousands of dollars more than our clients.
In 2018 we picked up a Bronze award for effectively using an innovative CRM system (HubSpot) to implement a results-focused multi-channel marketing campaign throughout 2017 that saw an ROI in the triple figures.
In 2019 our campaign from the year before targeted first home buyers in the financial services sector and earned us a Silver above several high-street banks with much larger budgets! And while we don't always set-out to create award-winning work we do aim to create measurable results for our clients, which makes the award submissions a lot easier!
We're a results-driven agency
Where some agencies focus on creative execution and others focus on a particular niche, we look at the business growth goals you have and deliver a programme to help you achieve those through digital marketing and sales & marketing software solutions.
If you're the type of business that only cares about 'reach', 'impressions' or a particular marketing box being ticked then we're probably not the agency for you. If you have a business growth goal ahead and you know better digital marketing is the key to hitting it but don't know where to start then we might be your perfect partner!
The good news is that our combined focus on the end goal means we can tailor your activities towards the only goal which matters – your business's growth.
We're kiwi owned and operated, not a middle-man!
While many agencies have a front of one or two people managing their clients but the work is done off-shore, we believe in hiring the talent we need to do the work. Everything we offer, from design to strategy, is managed in-house and delivered by our New Plymouth-based team.
We're also independent, which means we don't have revenue targets set by a bigger company that's looking to feed its shareholders. We don't need to sell you onto additional services which means our recommendations can be based on what your business needs, not what our superiors demand.
"It's very rare that you come across an Agency as talented as Vanguard 86. Highly experienced in Inbound Marketing, Inbound Sales and all things HubSpot, I'm absolutely delighted they've been voted one of our Top Partners across the APAC region. Their success over the years with us has been 2nd to none and I personally couldn't be happier that I get to work with them on a daily basis! Whether you're looking for help with Traffic Acquisition, Sales Enablement, or Business Growth I'd encourage you to reach out to Thomas, Lee and the team!"
- Brian Sexton, Principal Channel Partner Manager at HubSpot

Those are just a few of the reasons why we should be on your list of agencies to chat to if you're looking to grow your business or are considering a platform like HubSpot. So why not book a chat with a member of the team to see how we might be able to align your growth goals with a digital marketing programme driven by data and experience?
Download your free guide to
Smarter SEO
Good SEO can mean the difference between your business being found, or you being lost in the growing mass of online resources. This guide is designed to help you rise above your competition.
Download now