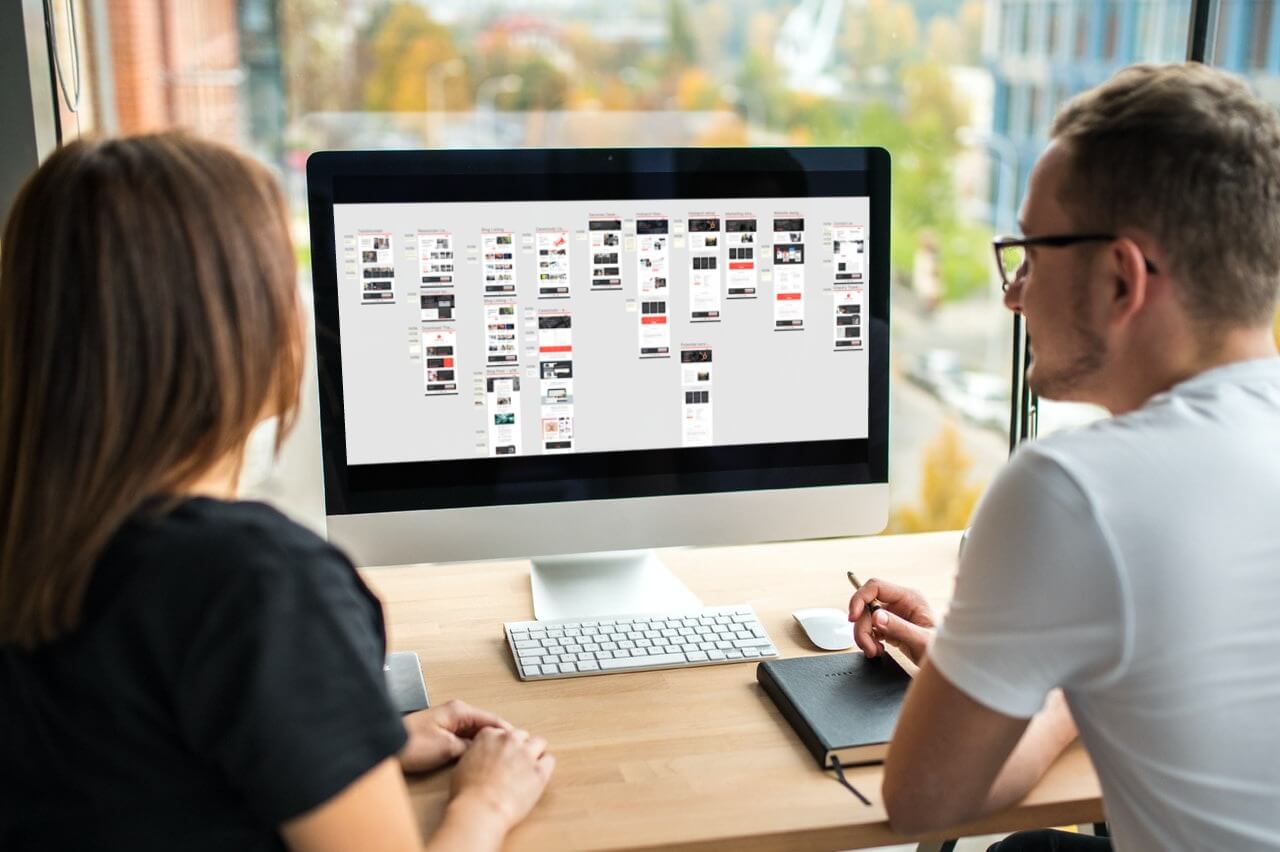 Website design and build
Your website is often where prospects first make contact with your business. Discover how our website design and website build services can transform your site into your most powerful sales tool.
I want to engage your services
Overview
Over 80% of a customer's buying journey is conducted before they talk with a salesperson, and your website is a valuable part of communicating your value to a prospect during their research phase.
Not only do you need to put your best foot forward but you need to build trust, offer transparency, and educate them on the value you provide, all without getting to talk with them directly. The key to doing this well is a website that's designed with the modern consumer in mind. That's where we come in.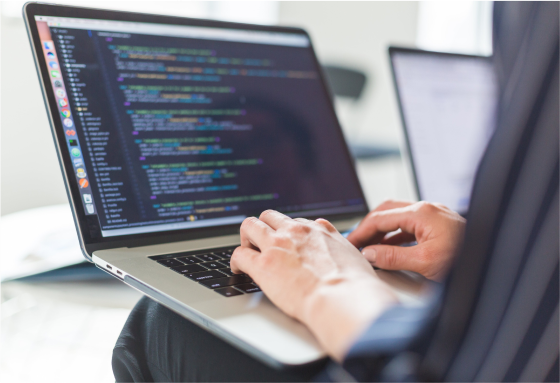 Our latest website projects
How it will work
Every website project requires a unique approach to suit the business's needs and requirements. However, there is a basic framework we follow for each build, which can be broken down into four steps.
01. Briefing
It will all start with a detailed briefing. Some information we'll need to find out is:
who you are,
business goals & core values,
personas you're targeting,
what you are selling,
required features,
examples of other sites you like.
We will have an in-depth look at your brief and your current website and evaluate whether the project fits both parties. If it's a match we will have a meeting to discuss how to proceed and start to map out the framework of your new website.
02. Web design
Once the sitemap and specific features of your website have been agreed upon (and the quote accepted) work begins on the new look, feel, and function of your website.
We will stick to a page-by-page schedule and have weekly progress meetings to get your input and sign-off on the designs for each page.
Any changes or amendments to the design of the new website will happen in this stage, we won't begin building the new website until all designs have been signed off by you.
03. Website Build
Once the design stage is complete we move into the build stage. It's in this stage that we bring the designs to life.
The feedback for these pages will be less intensive as the design and layout have already been approved. During this stage, you'll review the layout of the pages and how they display across multiple devices as well as interact with features to ensure they make sense to the user.
04. Deliver
The finishing touches are added and your website is almost ready to go live. All your content (copywriting, images, videos, and forms) will be refined and we'll be linking pages to each other to test the user experience.
We'll work with your domain name service provider to redirect your website's URL to your brand new site and will help to get tracking in place.
Are we the right team for your project?
If you like what you've seen so far then there's one more place we'd recommend you visit. Our Trendz Outdoors case study highlights the results we delivered with their new website.
View Trendz Outdoors case study
Frequently asked questions
How long does a website build take?
This is a tricky one as it varies depending on your requirements. Some of the factors that will impact timeframes include:
The number of website pages required,
The complexity of features desired,
How much copywriting is needed,
How timely feedback is given.
Typically our website projects take between 16 weeks - 26 weeks but again this is heavily influenced by your requirements.
How much does a new website cost?
There is a range of factors that impact the cost of a new website. Features such as e-commerce, configurations, and quoting tools can dramatically increase the price, while a small site of only a few pages will cost a lot less.
As a rough guide, you should budget for anywhere between NZD$9,000 and NZD$32,000 for a new website with most websites costing between NZD$14,000 and NZD$24,000.
Do I need to have HubSpot?
Yes. We use the HubSpot CMS for our website projects. This is because we find it to be a highly customisable platform where we're able to build unique websites with a range of features.
In addition to this, HubSpot websites enable drag and drop functionality which means after we're done building your website you'll be able to make updates and manage it yourself without requiring any specialist coding knowledge. We believe this is crucial for any business as websites should always be evolving.
The good news is you won't need to be paying for the HubSpot CMS while your website is being built. As a HubSpot Solutions Partner, we're able to access these tools on your behalf while we're building the website so that you'll only need to pay for the licence around the time your new website goes live!
Will you build a website that is designed by another agency?
Yes, we can and have built websites designed by other agencies. It's generally helpful for us to have some input in the design as we're very focused on websites having conversion points and lead capture avenues. However, this isn't something all website design agencies consider.
We'll also need to see the designs before we can compile a quote and time estimates. Once we've seen the designs we'll also be able to tell you if we foresee any limitations or if there are any changes we recommended.
How involved will I be in the redesign and build process?
Very, if you cannot be heavily involved then we recommend delegating this to a marketing specialist within your organisation.
We will need you to give feedback on designs, thoroughly test the pages and check them before they're published. It can be very costly to make a change farther down the track so time invested early can save money later.
Do your websites include any Search Engine Optimisation?
Yes, we build all of our websites to conform to fundamental SEO principles. These include ensuring meta descriptions are completed, image alt texts are in place, and relevant keywords are used where they'll have the most impact. The HubSpot CMS comes with many features that make websites built on that platform favourable to search engines as well.
However, SEO is an ongoing requirement that cannot be maximised through a one-off activity. Your marketing should include keyword-focused blogs, and as new keywords are uncovered the website should be optimised to target these.
Do you offer ongoing support if I need updates and changes to my website?
One of the reasons we build websites on the HubSpot CMS is that it's very user-friendly and easy for a member of your team to make website changes.
However, if you want to outsource your website management then we'd recommend using one of our marketing management programmes to achieve this. Each includes website support and updates if your website is on the HubSpot CMS and the monthly marketing includes SEO activities too.