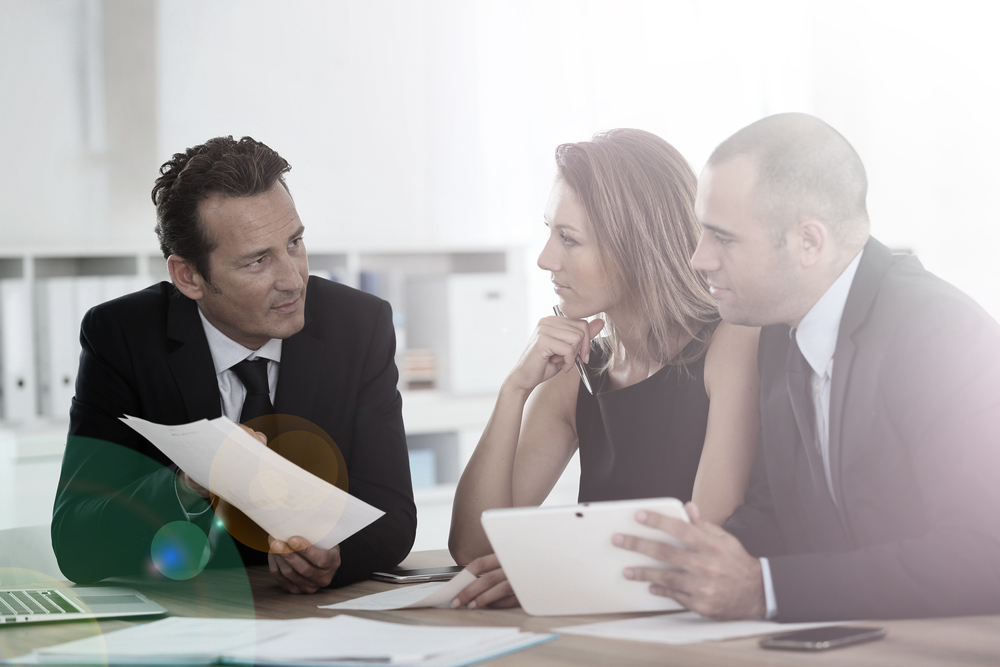 Sales coaching
Customer habits are changing. These days 80% of customers have researched their purchase before reaching out to a sales specialist. With that in mind, how is your sales approach adapting to these educated customers? Our coaching programme prepares your sales team for these new buyers.
Discuss our sales coaching programme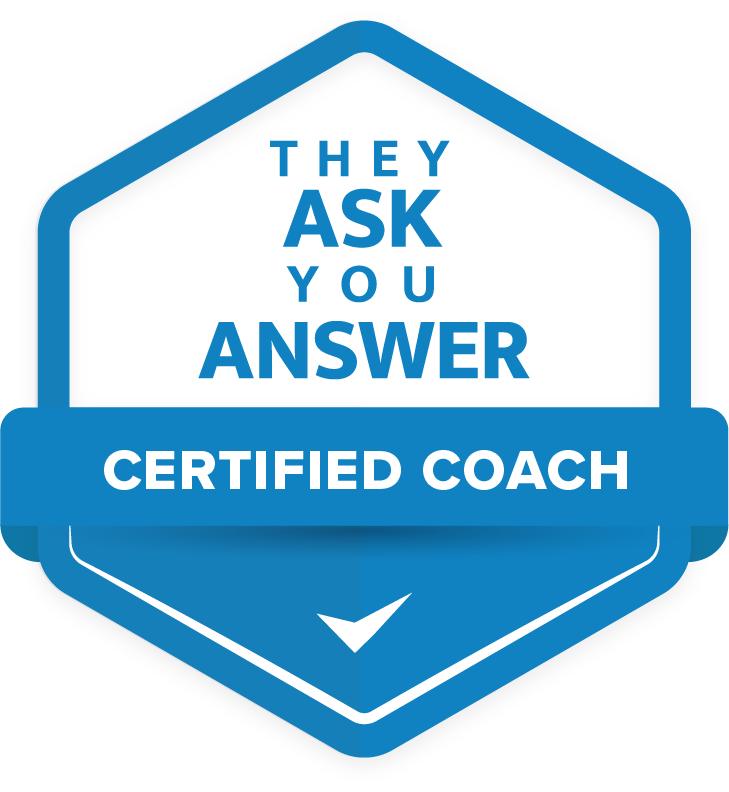 Overview
Most sales training hasn't adapted to the digital world we now live in. This has become more obvious in our post-pandemic landscape.
Customers can make very informed decisions without ever talking to the company they're buying from. They read blogs, consume reviews, and watch video explainers until they know they're making the right decision. They're asking questions and companies simply aren't ready to partake in the conversation.
But there's a new way of selling for organisations looking to regain control of the sales process. An approach that embraces these digital tools and the insights they provide. Our coaching programme aligns your sales team with digital tools and the needs of modern customers to increase their effectiveness. It's called 'They Ask, You Answer'.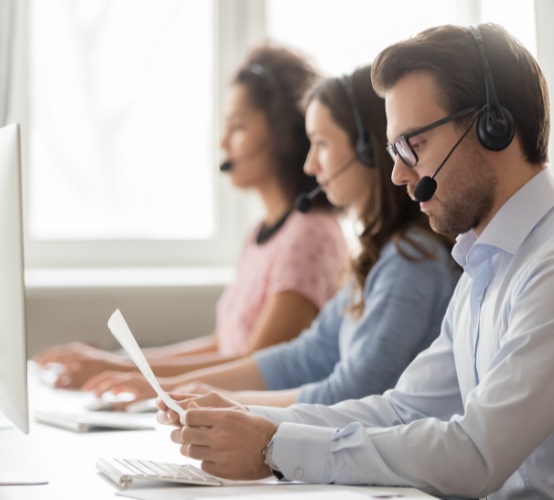 Top 3 benefits of the sales coaching programme
From challenging the sales team to understanding how they can become a trusted partner to the customer, we explore how your sales team can adapt to this new environment — and thrive.
01
Align with your customer
Your customers are changing, is your sales approach? This coaching programme explores the approach your customers take to buying, and how you need to meet their expectations along the way.
You will craft a sales approach that is as unique as your team, your business, and your customers. By the end of the programme, you will have a repeatable, scaleable approach to selling. Not only that but you'll be able to improve the results without the need for ongoing external help.
02
Engage your team
Coaching is special in that the outcomes are driven and owned by those being coached. Your team becomes the driving force of change and holds each other to account.
It's all too easy for excuses and obstacles to hinder real change but this programme encourages your internal assets to overcome these issues and drive their own success.
As 'selling' changes, your team are the best people to sculpt the new sales process. Let them.
03
Surpass the competition
New techniques, tools, and training ignite your business to do things differently. This more customer-centric approach to sales changes your market's expectations and enables you to create a new paradigm with customers.
When your sales communication is held up against the competition, your prospects may see a very different take that helps you to earn trust and drive the conversation.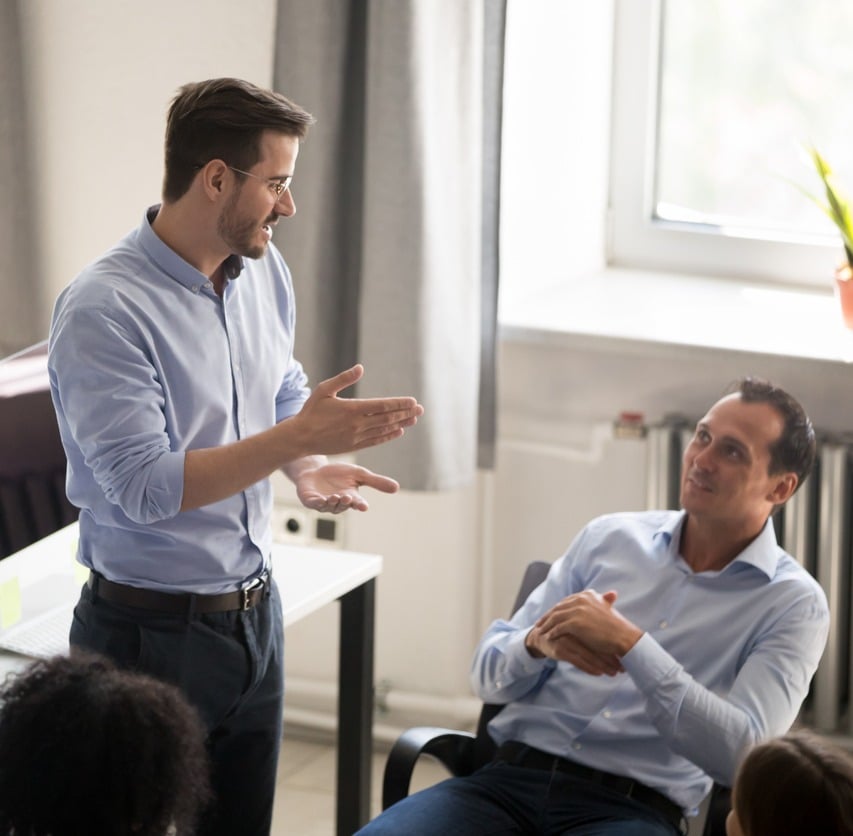 How does it work?
Our sales coaching follows a layered approach to changing the techniques and habits of your sales team. We closely align sales and marketing which means less focus on pure numbers and more on quality conversations that are likely to convert.
Goals: The whole process starts with senior management and their high-level goals.


Team: With direction from senior management, we focus on gearing the sales team towards a culture of success.


Optimisation: As we implement these new techniques we collaborate and learn together.


Analysis: This includes direct monitoring of client communication but also high-level reporting and accountability for transparency and ownership towards your business goals.
Sales coaching programme outline
Our coaching programmes last 12 or 18 months and each programme includes the following:
Fortnightly sessions: Lasting an hour, these will be our primary platform for measuring success and removing obstacles to progress.


Analysis: Between sessions, our sales coach will analyse direct customer communication to identify areas for improvement and challenge preconceptions.


Tools: We work with you to identify, implement, and optimise the various sales tools at your disposal to give your salespeople the edge.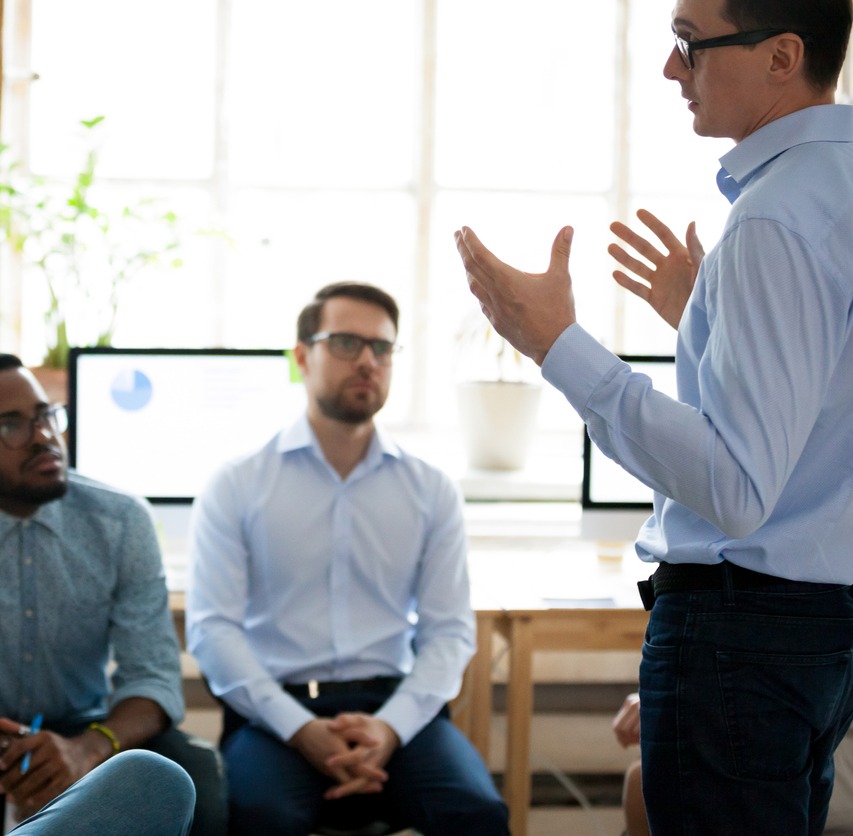 Ready to take your sales team to the next level?
If you like what you've seen so far then it could be worth chatting about your needs. For an exploratory call where we'll work out whether we're a good fit for you simply book a meeting with a specialist at a time that suits you.
Book a meeting
Frequently asked questions
How much does it cost?
The price depends on timeframes and the size of your sales team. As a rough guide, a business with a single salesperson looking to complete the programme over 18 months may expect a cost of $36,000+GST. Programme costs can go as high as $150,000+GST for very large sales teams across different timezones and with a restricted timeframe for results.
Why does your shorter course cost more?
Our delivery timeframes are based on intensity. The 12-month programme is the 18-month one delivered in a shorter period of time. Condensing the course in such a way often requires more support, hence the increased cost.
Do I need to invest in additional software?
Possibly, although we'll uncover this as part of our exploratory discussions before the training begins. If you have a CRM and pipeline tool then you may only need a few additional tools to get the most out of this programme. If you have nothing but have some ambitious growth goals then you may need to invest more to reach them.
What results can I expect?
That depends on you.
We can lead a horse to water but we can't make them drink. We will work with you to challenge preconceptions, implement change, and create a culture of development but the business needs to be willing to change for this to work. Senior management needs to believe in the requirement to do things differently and the sales team need to be held accountable.
When you have all of the above, the sky's the limit.
How do we measure results?
We will guide you on the tracking you'll need to put in place, and the software you may need to measure your metrics. You'll define the goals and we'll hold you accountable in achieving them.