Marketing trends we expect to see in 2020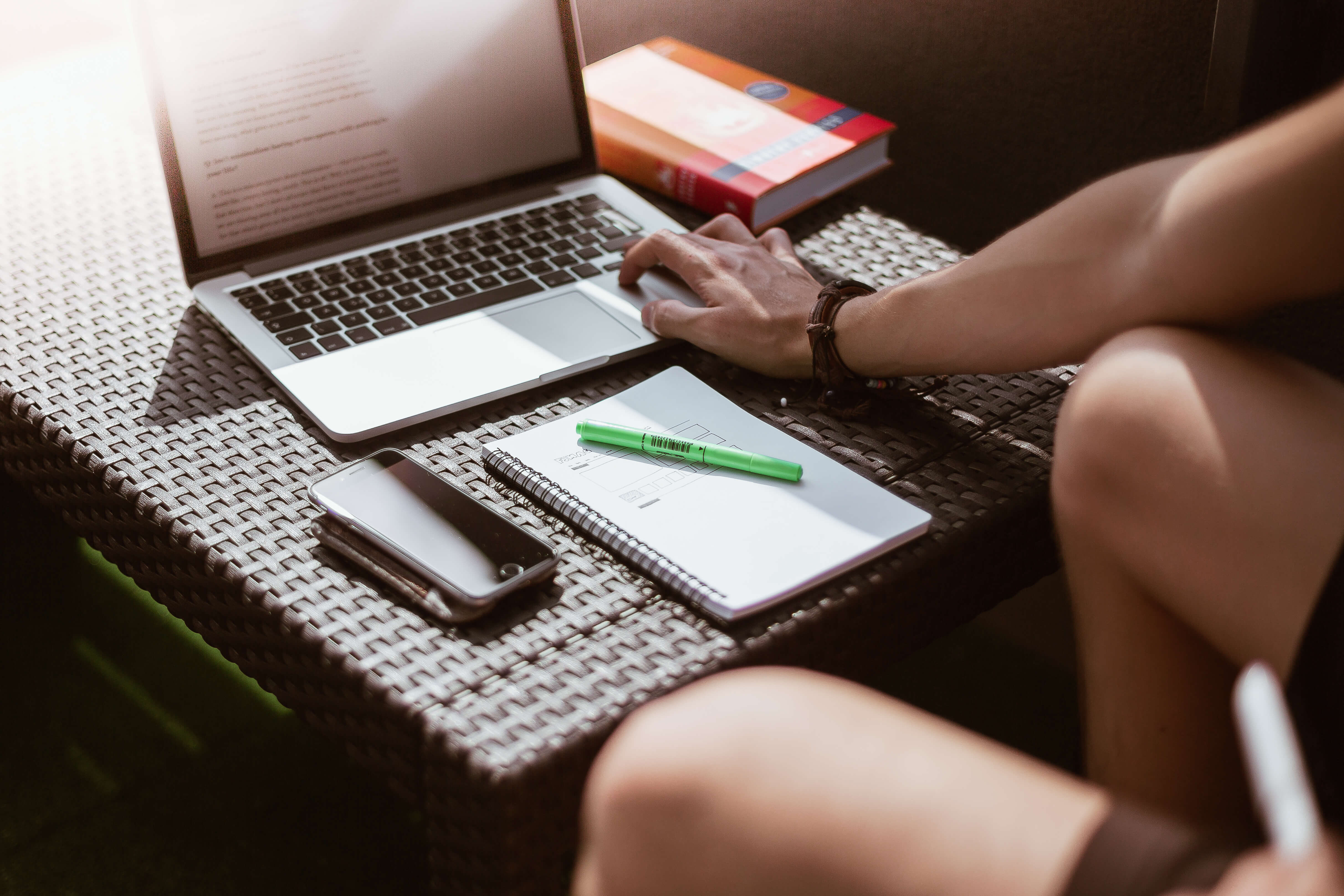 With the fast pace that marketing trends move at, it's now expected to see new ones each year. This fast pace also requires that marketers stay on top of these new and expected trends. As 2019 is coming to an end and with 2020 insight, it's time to start thinking about what us marketers are expecting to see in the coming year. In this blog, we highlight the coming trends we expect to see in the new year and a few that are sticking around.
Data-driven marketing
Personalisation for consumers is a very special thing, it is nothing new but is developing into something big. Consumers are getting increasingly sceptical and smarter when it comes to marketing, they see straight through generic and overly saturated marketing efforts. That's where personalisation is key to breaking through those barriers.
Email personalisation

Although personalisation isn't new, the way we use it should change in 2020. The standard personalised email might just not cut it anymore – customers expect emails that are more than just the average. They want to receive emails that contain information that's relevant to them.
Rather than just adding the email recipients name, think about other content you could add to the email to make it meaningful to them. Many companies now utilise the data they have on their customers shopping behaviour and will send timely and targeted emails.
Take this email from J Crew on the right – they use data to remind the consumer of what they left in their shopping cart, and encourage them to purchase.
This kind of data-driven marketing will only increase effectiveness of emails as 2020 rolls around. The use of data in terms of personalising marketing efforts will also help to build relationships with consumers rather than spamming them with emails that sometimes, have no relevance.
Digital displays
As the relevance of marketing messages becomes more and more important, this can only be achieved with some level of personalisation. Trade Me have started using digital 'Out of Home' displays that are able to be changed within minutes from their office. This means they can easily alter the message shown depending on location, time of the day and so on. This allows marketers to target specific audiences at a new level. Like this Trade Me Motors advertisement below.

Traditional integrating technology
Traditional ways of marketing will always remain within certain industries, but that's not to say they won't advance. Traditional Fieldays are the perfect example, they are a constant within the marketing world, a way for agribusinesses to get out there and showcase what they have to offer. Integrating technology into these traditional ways of marketing is going to be a new trend seen more in 2020.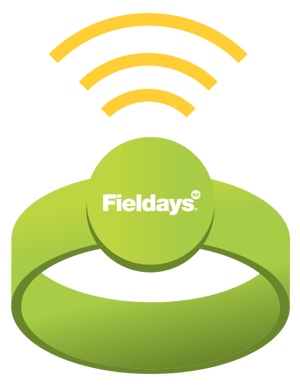 This trend is something that is already seeping through, like what we saw at this year's Fieldays. They gave away free 'Explorer Bands' at the gate. Once they'd registered, wearers of the band had all of their details in one place which allowed them to quickly enter competitions as they didn't have to repeatedly fill in their contact details. This will also encourage consumers to actively give out their information, as it is much easier and simpler process.
This type of technology integration at traditional events also makes forming relationships with consumers easier. For companies to be able to electronically record a consumer's details with a swipe of a band makes makes communication and lead nurturing not so daunting as they already have their details in one place – gone are the days of manual entry! Integrating technology into traditional practices will be an emerging trend brands will want to stay ahead of, as you could be very quickly left behind.
Position zero
SEO will continue to play a role in marketing efforts, but the desirable first result might change. In 2020 we are expecting to see a change in desired outcomes with SEO, the featured snippet that is labelled 'position zero' might just become more desirable than the first result.
The unclear requirements behind position zero add to its desirability, with it featuring above the first results makes its location prime real estate. The featured snippet allows viewers to see content without having to click through to your website, like the example below. With consumers needing information faster and easier than ever, position zero is bound to be a continuing trend in the new year.

Smarter communication
Chatbots are slowly becoming a regular part of communication between consumers and companies, but are also a double-edged sword that you need to get right. As social media use and instant communication rises, the need for quick answers is becoming more of a need. Chatbots and private messenger apps will start to become more of a trend in 2020.
The convenience for consumers of having a chatbot or messenger app to submit their questions to aligns with the fast paced world consumers are living in nowadays. It gives consumers the answers they need to their questions without all the extras. But, like everything, it can be done wrong. To do it right, you need to understand your customers and what they will be needing from their interaction with a chatbot. You could start by focusing on the pain points that consumers may have at any part in the decision process. Also having only two types of bots; utility and informative, and focusing on doing those two types very well. The purpose of the bot should be on how you can help with that particular problem, and nothing more.
By harnessing the added value of chatbots and private messenger you're able to highly benefit the customer journey people go on when buying from you. Offering them easy ways to find the answers they need without all the extras – quick and with purpose.
Videos
A trend that we have seen previously and expect to continue is the use of videos in marketing. This form of communicating to consumers allows them to easily digest information about a brand's offering, and the information they need to know about it. In 2020 we are expecting to see this form of advertising take off and become an asset to a brand if executed correctly.
Ray White, a real estate agency in New Zealand, captures the use of video very well on their homepage. Without using words they portray the effort that their staff put in for their clients. It shows how they help along the way and the extra lengths they go to in making the houses they list perfect.
Also within the real estate industry, Professionals Real Estate develops walkthrough videos of properties they are selling, like this one here. This type of video showcases all the information a viewer needs and provides them with steps to take further if they decide to do so. This type of marketing is essential in creating variation in their content.
This video trend is not only apparent in the real estate industry but in many others too. It's predicted that video will only continue to grow in its importance for marketers.
Social media
TikTok
Niche social media platforms rising in popularity could be a trend seen coming through more in the following year, like the short-form video channel Tik Tok. With the rise of this channel among young people, it will continue to gain popularity and may become more effective to market on than other social media channels. The niche nature of the channels featured on Tik-Tok makes them a great way to target different markets – this could give marketers more direct targeting opportunities through this social media platform.
Influencer marketing
Influencer marketing has become one of the most popular marketing trends recently, this has also followed with it becoming a very over-saturated market, where almost anyone can be an influencer. The new change of the visibility of Instagram likes could prove to disrupt the influencer market on this app. Moving forward brands may choose to invest more in Instagram ads as the tracking of ROI is easier to follow.
Sustainability
Sustainability has been a big deal this past year, and we don't expect to see it calming down anytime soon. Green marketing is starting to become more important for brands as consumers become more environmentally aware. Brands advertising how they are making sustainability efforts is starting to rise as they see consumers attitudes changing, along with other aspects such as changing packaging away from plastic and seeking more sustainable practices. Sustainability and green marketing is only going to increase in 2020.
Whether brands are starting to care more about the environment or if they are just jumping on the trend, none the less it's important for consumers and brand image. As Millennials continue to be the main age group that is willing to pay more for sustainable products, with their spending predicted to be 20% of all retail sales, their preferences matter. The motive for brands is irrelevant as being more sustainable in their practices and voicing them may be the difference between having a good year in 2020 or not.
Green marketing and sustainability is not a fleeting trend, it will be here to stay for a while. If your brand hasn't implemented any sustainable practices maybe you should start thinking about it. This trend is only going to increase in the eyes of the consumers.
Conclusion
The trends we are predicting to see in 2020 are essential to consider in your upcoming marketing plan and when done correctly, will only add value. The importance of optimising on these trends will be big in the next year. A lot of the things that have been talked about in this blog have slowly started making their way into the market, and hopefully nothing has taken you by surprise. The way marketing evolves and develops at a fast rate is representative of the times, reading this means you're on the right track to harnessing these and getting the most value you can.
If you want to start utilising some of these new trends and would like to discuss where marketing could take your business in 2020 book in a strategy day with us.
Download your free guide to
Smarter SEO
Good SEO can mean the difference between your business being found, or you being lost in the growing mass of online resources. This guide is designed to help you rise above your competition.
Download now