10 tips for creating your marketing plan in 2020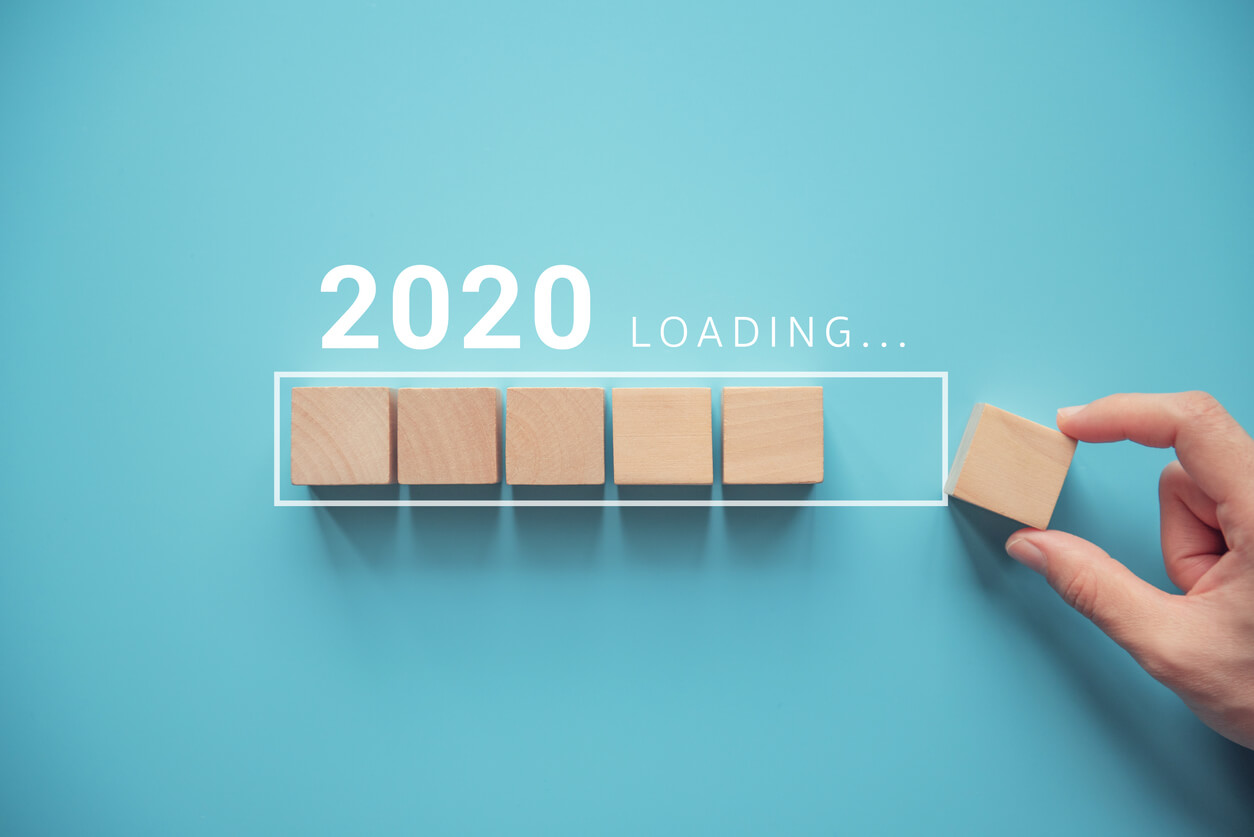 Creating a marketing plan can be daunting but it's also an essential part of hitting your business goals and as we look to go into 2020, we thought it would be the perfect time to give you a few tips on creating next year's plan.
By breaking the process down into 10 simple steps we hope to help you create a winning marketing plan for the year ahead. So grab some markers or your best notepad and join us as we deconstruct the components of a marketing plan so you can create one for your business.
1. Define your business & goals
The very first and one of the most important steps is defining your business. Knowing your goals is very important as everything you do from now should relate back to them. This includes where you want to go with your company. Your values are important as well, this is how customers relate to your brand and having these defined from the start will help customers know exactly what your company stands for.
Within all of these, it is all related back to your reason why – why you are offering that product/service. What is your why? Whether it be to provide customers with ease of transport or provide them with meaningful paintings that are timeless. Defining the reason of your offering will help keep all your marketing efforts connected and align your goals and values.
Make sure all goals are SMART. This means making them Specific, Measurable, Attainable, Realistic and Time-bound. If you want to grow sales by 20% by the end of next year then congratulations, that's specific, measurable and time-bound. It may even be realistic and attainable. Saying you want to be the best florist in New Zealand might require some more definition, especially in understanding how it will be measured and being attainable (or even realistic!).
2. Buyer personas
Buyer personas are a well-known step in a marketing plan, but their importance is very undervalued. They are the base of all your marketing choices from here on out. Buyer personas are representations and educated assumptions of your consumer target market and everything about them. Knowing your customers inside and out will help you identify their pain points, where they find their information, their buyer journey, their goals and objectives and much more.
Building buyer personas are an important part in your marketing plan, that is what every marketing effort revolves around. They give you closer insights and a way you can selectively target your consumers. HubSpot has a tool to help you along the way, just click here.
They also help you analyse potential opportunities and give focus to your marketing efforts. If your target audience prefers to Google search over listening to radio ads then it's easier to know where to invest your time, effort and money. If your designer wants to create a really edgy advert for the local paper because it will get attention ask whether your target audience, or buyer persona, will be attracted to, or put off by that ad. Personas give almost all of your marketing decisions critical focus.
3. Identify your buyer's journey
When looking into your buyer personas you should be able to determine their buyer's journey. This is the journey they go on from when they identify a problem to when they purchase your product. Looking at this journey will help you to see what pain points customers may experience along the way. Targeting those pain points can help the success of your marketing plan. For example, if a pain point for your customers is lack of information, you could create a brochure for your customers to download with all the information they need on it. Looking into the buyer's journey and putting yourself in their shoes helps to see what areas you can target to more effectively connect with your customer.
4. Marketing goals & budget
Now that we're getting more into the marketing plan itself – define your marketing goals. Notice how we're almost halfway and we haven't even started to discuss whether you should be setting up a TikTok account?
This is where you need to know what you're trying to achieve with each campaign – are you trying to increase website traffic, or increase leads or sales? Define your specific goals, then that will help you with your KPIs. Using the SMART framework (as mentioned before) will help you to make sure you are setting the right type of goals. There is also no point putting together a plan if you don't have the right resources to implement it. When it comes to a marketing budget you want to know how much you can spend and if that can get you to reach your goals.
Your marketing goals should link directly to your business goals. Ask the fundamental question 'will this help me grow my business?' when assessing whether you should do it. Is your decision to jump on a social media platform because you think it will increase sales or because you have a fear of missing out? Do you want to do a podcast because your competitors are doing it or because your customers will see value in the content? Business success is often more defined by the things you say no to than the things you say yes to.
5. Know your market
Knowledge is power, knowing what other companies within your market are doing is important before starting your own marketing efforts. What's the point in focusing all your efforts on Facebook only to find out that all your competitors are focused on LinkedIn and that's where they get their success. Being aware of what everyone else is doing will help you start at the right point, rather than miles behind. This should help reinforce your ideas around where your buyer personas go for information rather than be the main tool for creating your marketing. After all, if all your competitors are doing something you won't create an edge by joining them!
As marketing trends come and go, it is good to be aware of the trends within the market before you start your plan. This will help you start at the same pace as your competitors. Awareness of the market is how you're going to stay on par or even overtake your competitors.
Knowing your market also refers back to understanding your consumer. Are trends changing? Are they going to new social media platforms for content? Is the wider economy impacting how they spend their money? Keeping your finger on the pulse of the wider world may help you gain an edge on your competitors.
6. Create content
As we move through the marketing plan process it is now time to start planning what content your company is going to be putting out to customers. To start you want to be thinking about your different buyer personas and the different points in the buyer's journey. As an overall guide, you want to try to have different content for different buyer personas, in the various stages in the buyer journey. Creating different content for specific buyer personas and buyer stages help you personalise your approach to get the most value from your marketing efforts.
This content might include:
Guides
Brochures
Blog articles
Web pages
Social posts
Video explainers
Emails
The content should focus on answering a potential customer's questions and guiding them on why your solution, and your company, are the best choice when it comes to them spending money. If you have a sales team this content can also aid them in nurturing a prospect to becoming a customer. Things like case studies, comparison guides and calculators are examples of content that marketing can create that will aid sales in their efforts.
7. Analytics & tracking
The other side to creating marketing is how you will track it. There's no point putting out content if you have nothing that tells you how successful or unsuccessful it was. You want to be able to see how many people viewed it, clicked through and engaged with it. Without these insights, you'll be running in an endless circle! Planning where you are tracking your data will be beneficial before you start putting out any content.
If you use an email marketing platform like Mailchimp or Campaign Monitor there will be open and click rate measurement in place. Emails with higher open rates and click rates were more engaging to the audience. For website traffic monitoring you can use Google Analytics and social media is easily monitored by looking at your page's insights or analytics.
Take time to review the marketing you've done so far and see what is working and what isn't. Ultimately, if it's not helping you achieve your main business goal, it's not working.
8. 3-6 month plan
Visually putting your content ideas into a plan will help you break it down so you don't get overloaded some months. Plan out when you're going to make your posts, what social media platforms you will use, when you're going to send emails out, and when you will upload blogs.
This type of planning will help you to make sure that everything links together and is all working towards your marketing goals. Targeting your different buyer personas in their different stages on the buyer's journey can also be mapped out on this plan. Breaking it all down onto a short-term plan, whether that be by weeks or months will be beneficial.
If you know your personas well enough then you'll know roughly how they use social media, and what they're looking for. The same goes for understanding when they might be in a position to open and click on an email rather than simply ignore it. This free marketing plan building tool from HubSpot can be a great place to start if you're drawing a blank.
9. Outsource resources
If you don't have the means to do everything yourself, but know it's important, make sure you have the right resources lined up to help you. Whether it be someone to make the graphics for your content or a program to track your data, making sure you have the right resources to make the most of your marketing efforts is vital to success.
Finding software that helps you with a bit of everything is very useful, for example, HubSpot is software for marketing, sales and customer service. Using software like this will help store most things in one place and will allow different sections of your company to communicate with each other easily.
There are plenty of digital marketing agencies out there that can help with a variety of tasks. From building websites to managing your marketing on your behalf there's something for everyone. Read more about the different types of marketing agencies here.
10. Implement the plan
Start implementing the 3/6 month marketing plan. You should by now have your goals and will have defined how you are tracking them. You will also know who you are targeting and in what part of the buyer's journey, all the right resources to execute these plans, a centre focus that everything relates back to, and a plan of how you're going to bring everything together.
Now all you have to do is make it happen!
Many marketing plans fall by the wayside, either because the person responsible for managing their execution ran out of enthusiasm or the plan was so successful everyone got too busy servicing the business's growth that there was no time to market! This latter situation is actually worse in some ways as it means that when the momentum dies, and new leads begin to thin the business turns to marketing, forgetting that it probably took a couple of months for the momentum to build.
The best strategy with executing your new marketing plan, is to do a smaller amount in a more manageable fashion. This gives you the time to consistently deliver, effectively monitor and analyse before adding future layers of complexity. Remember to KISS your marketing plan: Keep it simple, stupid.
Download your free guide to
Smarter SEO
Good SEO can mean the difference between your business being found, or you being lost in the growing mass of online resources. This guide is designed to help you rise above your competition.
Download now