They ask, you answer - a practical explainer
If you haven't read the book, 'They ask, you answer' by Marcus Sheridan then you should add it to your Goodreads target for the year. Marcus, and his team at inbound marketing agency Impact, have led the way in applying the inbound methodology into a consumer-focused guide for written content. The inbound methodology, for those unaware, asserts the fact that 'active buyers' are more valuable, and more likely to buy, than 'passive buyers'. What makes an active buyer? It's a prospect that's proactively researching solutions to a problem or opportunity.
At Vanguard 86 we apply the inbound methodology to businesses across a myriad of industries and have been for over 7 years. We use it to focus digital marketing activities on people most likely to buy and we do that because it means scaleable, repeatable results from digital marketing. Attracting active buyers means a growing database of leads and less friction for the sales team while enhancing the likelihood each prospect will become a customer. It's a win across the business.
But what does this have to do with Marcus' 'They ask, you answer'?
'They ask, you answer' takes a question-led approach to creating marketing plans and content that grows sales. At its core, you, as a specialist in your field, answer questions that prospects will have about your products, service, and industry. They'll do this in response to a challenge or opportunity they're facing. They're not experts in your field, but they need to educate themselves on the range of options so their decision, when made, is informed and correct to their unique needs.
How do they go about doing this? They do it in the same way we all begin our research in the modern age, by going online. In this article we'll explain how you can find these questions, structure your responses and implement a 'They ask, you answer' approach to your lead acquisition.
Finding 'They ask, you answer' questions
Finding out the questions people ask can be a minefield in itself. From using sites like Answer the Public to Google Trends there are a plethora of avenues you could take, but the most valuable one might surprise you. The video below explains some of the best ways you can find the questions your prospects are asking and where you can go for inspiration.
But once you've found the questions, how do you know which to answer and how to address them effectively?
Answering 'They ask, you answer' questions
First, to help you prioritise your efforts go to something like Google Trends and have a look at how frequently some of those questions are being asked. Focus on the most popular ones first, or the ones with the biggest business impact. For example, if you manufacture transportable homes and a common question your sales team wastes time on is 'do you build on site', maybe write a blog about that to create immediate business efficiencies. By answering the questions people bring to you that show they're a bad fit client you enable them to weed you out as a solution and move on to something more suitable.
After that, prioritise by frequency. If the question gets asked a lot, it could be good to address it sooner rather than later, to reduce the burden on those facing the same query time and time again. It's worth noting that while most people focus on blogs for answering customer questions, you can also use your website just as effectively. In some cases using a blog can actually be very harmful to your ability to rank well on Google (more on this below).
For example, if a core question is being asked ponder whether your website explains what you do, and don't do, as well as it could. Is that information there, but in the wrong place? Could it be explained in a more simple way? Is the question being asked a lot simply because you make it difficult for researchers to find the answer themselves? Do you look like something you're not? If you've highlighted that a simple change to the website won't stop the question being asked then let's look at an alternative solution.
Before you write a blog about every question relevant to your business remember that Google penalises web pages that have fewer than 300 words on them. That's right, writing a short news update or blog article might be lowering your website's ability to get in front of customers.
So ask yourself, if you can't write a whole 1,000-word blog answering a simple question is there somewhere else the answer can go? Maybe you can use your FAQ page to share the answer instead? Google will still pick up FAQ answers when it indexes pages and still shows these pages in search results. Blogs, however, are excellent if the answer is complicated, there are a multitude of factors or the explainer needs to be addressed in sections.
Writing a 'They ask, you answer' blog article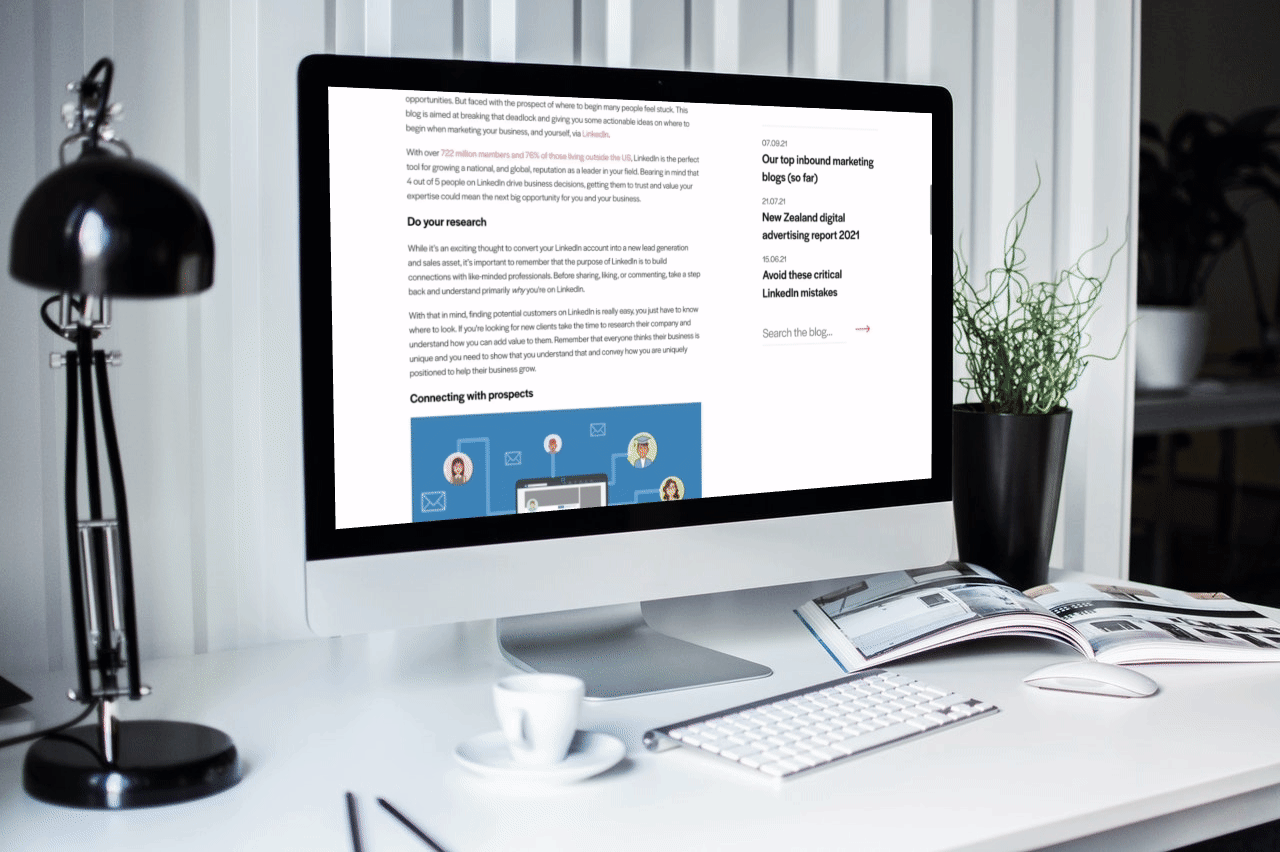 Many people looking to implement a 'They ask, you answer' approach to content will immediately gravitate towards blogs as the best channel. In many cases, that's right! Blogs are perfect as they are indexed by search engines and give you an open format to address the issue in a long format piece of content. There are a few downsides, however.
Firstly, as mentioned, Google and other search engines penalise short content. If a page has fewer than 300 words on it Google can flag this as an issue and not rank the page well in results. The reason for this is Google only stays relevant if it keeps giving people good results for their search queries. This same reason makes it hard to 'hack' SEO. To rank well for questions typed into Google you have to create great responses that add value to the user.
There are some structural things you can do to help.
Use the question in the title
Have the question feature as the main H1 (heading 1) of the page
Write more than 1,000 words
Use lists and bullet points to summarise key points
Include the question in the image alt text
Ask the question in your blog's meta description
Offer complimentary resources to further answer the question
The above list is a rough guide to follow, but doing so definitely helps. To see it in action simply type 'Cost to build a farm shed' into Google to see the first organic result is a blog we wrote for ABC Sheds.
Writing a blog is no guarantee of success but it's better than leaving the question unanswered, or leaving space for your competitors to jump in and win the position on Google. But how should you structure these blogs to be interesting and useful?
The first trick is to understand what the user is trying to achieve by asking the question. Are they trying to understand costs and work out a budget? Are they trying to compare two potential solutions? Do they have a problem they need fixing? Do they even know what the problem is? Understanding the context helps you form the best layout for the answer.
Try and group the common questions into categories. Here are a few to help you get started:
Money: Cost of purchasing, maintenance costs, rough budgets, hidden costs, etc
Features: Comparing two products, feature benefits, using a feature (explainer), etc
Problems: Challenge-focused, fixing, troubleshooting, self-identification of issues
Enablement: Inspiration, buying guides, choosing between, needs-based
By grouping the questions into such categories you can see commonalities, and this enables you to group some answers under a single article.
Writing the answer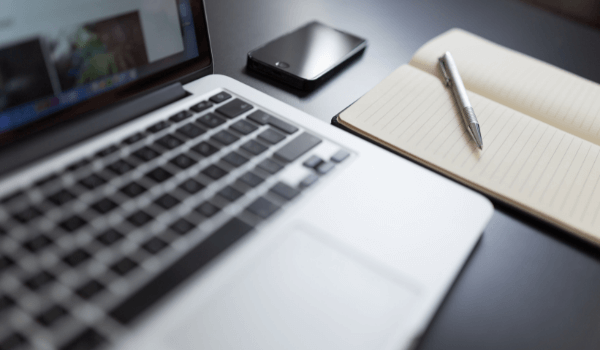 Actually writing a blog may seem easy, but there's 'doing it' and doing it well. After all, if you're going to spend 1-2 hours writing it you want to ensure your time is not wasted on some basic mistakes. So here are our top tips for writing a persuasive blog post.
1 - Structure a journey
In order to retain the reader's attention, you must take them on a journey, and like any good trip, it has a beginning, middle, and end. The beginning outlines the challenge, the range of solutions, and the scope of the trip ahead. The middle creates a foundation of knowledge while the end summarises and gives the reader tangible outcomes they can use. It's important that you outline the premise in your opening paragraph otherwise the reader will drift away. Make promises — but ensure you deliver on them before the end!
2 - The conversation
Your writing style needs to speak to a single individual or an identified group and it shouldn't flick between the two! Use words like 'you' and 'your' if you're talking directly to the reader. Phrases like 'they' and 'them' should reference an additional party but also make sure the reader understands who is doing the talking. 'I' would be the writer speaking directly, 'we' could be a group (like a company) speaking personably while 'Vanguard 86' is a more conservative approach. Pick whichever one you feel your persona will relate to best.
3 - Tick the SEO boxes
As mentioned before you need to make sure you're maximising the chances of your article ranking well in Google. Ensure the question is in the title of the blog and the main H1, use keywords in the alt text of images, and hyperlink to useful additional information.
4 - Maximise reach
'Build it and they will come' does not work online. You need to push traffic (visitors) to your new blog article via social posts, emails, and by making your blog articles available on your website. An early burst of traffic to a page can show Google that it's an interesting piece of content, which can help indicate that it would be valuable to others. If you're not using semi-frequent email marketing and social posting then following the 'They ask, you answer' philosophy is a good time to start.
5 - Build on previous articles
Writing one blog won't be enough. You need to write consistently and repeatedly and this can be a problem for some businesses. Being fired up about an inbound-focused content marketing strategy might mean a flurry of articles is created but you don't want it to peter out as this energy loses momentum. Have a 'bank' of 2-3 articles that can be used to keep emails and social posts constantly pushing articles. Aiming for 1-2 blogs a month is realistic, but even then writing 12 to 24 engaging articles a year isn't easy! Focusing one article on a particular question will no doubt leave room for one or two complementary articles on a similar topic. You can link the newer ones to the previous article for increased backlinks and further reading.
Answering customer questions in blogs is a very powerful way of gaining more SEO reach, attracting customers experiencing issues, and also re-engaging with existing contacts. Set yourself realistic goals, research customer needs, and put the time in inbound-focused blog articles that could revolutionise your business. We've seen the results speak for themselves. One customer of ours had over 42,000 views on their blog articles last year, up from 25,000 the year before and a mere 9,000 the year before that!
If you're looking to implement a 'They ask, you answer' approach to your digital marketing but don't have the technical knowledge to build a blog or time to write a couple each month then talk to us. We write SEO-focused blog articles for our clients and ensure they're promoted through email and social media to engage with new and existing customers.
Want to discover more ways inbound marketing can improve your business's lead acquisition and reach? Download our free digital guide showcasing 32 excellent examples of inbound marketing being applied.
Download your free guide to
Smarter SEO
Good SEO can mean the difference between your business being found, or you being lost in the growing mass of online resources. This guide is designed to help you rise above your competition.
Download now