Why am I not on the first page of Google
I built a website, why am I not on the first page on Google?
Every business wants to be there but only a select few make it. Those that get on the first page then fight to get to the top. Once there the battle around first place intensifies, and for good reason. The first position on any Google search result gets around a 34% click rate, when you consider that some search terms are searched for tens of thousands of times a month this equates to a lot of web traffic for your website if you get it right.
Despite Google being a website that pretty much everyone uses on a daily basis knowledge about how it delivers certain search results is thin on the ground. In this post we'll aim to help dispel some myths and explain the Google thought process behind search results.
There are two ways you can get on the first page of a Google search. The first is through Google AdWords and the second is through Search Engine Optimisation (SEO).
What is Google AdWords?
Google AdWords is the advertising platform run by Google. With AdWords you bid an amount of money on certain searched words (keywords), the amount you bid is how much you are willing to pay for every click on your ad. The click takes someone through to your website or landing page.
Bidding the most money won't guarantee you get the first spot in a Google search. Google aims to serve the most relevant ads to its user. Google looks at your bid amount and the quality of the place you're sending online visitors to determine where you rank, as well as other smaller factors.
The more businesses that are bidding on the keyword you're after the more expensive it may be to acquire a click on your advert and the harder it will be to rank well for your keywords.
What is Search Engine Optimisation (SEO)?
Search Engine Optimisation is the practice of managing and modifying your website and its content to appear as high as possible for targeted keywords. It requires more work and more time but the good news is that you don't pay Google a cent for the clicks you get to your website if you rank well in searches.
If you ever look at your website's analytics you might notice a source that is called 'Organic Search', this is the traffic you received from your website appearing well in searches on sites like Google.
Build it and they won't come
Sadly building a website is just the beginning. This gives you a place for web visitors to come to learn more about you but it's kind of like having a jandal shop on the side of Everest. You might be great for the right people but if people can't find you, or you appear for the wrong searches then you're actually going to go backwards.
Some web developers will do some search engine optimisation but SEO is its own specialised discipline so it's rare to find a developer that's also a guru SEO specialist.
You may have also noticed that your AdWords placement (known as AdRank) is based on your website or landing page, and how good it is. This means that even if you are only looking to do search advertising with Google AdWords and SEO are mutually exclusive when it comes to rank i.e. you may appear high in AdWords but this doesn't mean you will appear high in organic search This is why a two-pronged AdWords/SEO approach is beneficial.
How do I rank higher in Google?
Every business and industry is different but across the board one of the best places to start is to identify your target audience and that's best done by creating a buyer persona. The reason for this is that understanding your customer is key to developing a robust search engine marketing (SEM) plan.
The next step is to identify what they're most likely to type into a search engine if they're looking for your product. For example; you might offer a service that helps people get a mortgage. As a user am I more likely to type Mortgage Broker or Mortgage Advisor (or Mortgage Adviser). Even though technically the people are Mortgage Advisors we found that most people type Mortgage Broker.
After you've identified all the keywords you want to rank for (less is more) you then have to go through your website and optimise it so that the search engines know that your website is about those keywords.
This is where things definitely get trickier. You might want to rank highly for a competitor product because they dominate your industry but you sell something better but how do you do that throughout the website without looking silly or breaking copyright?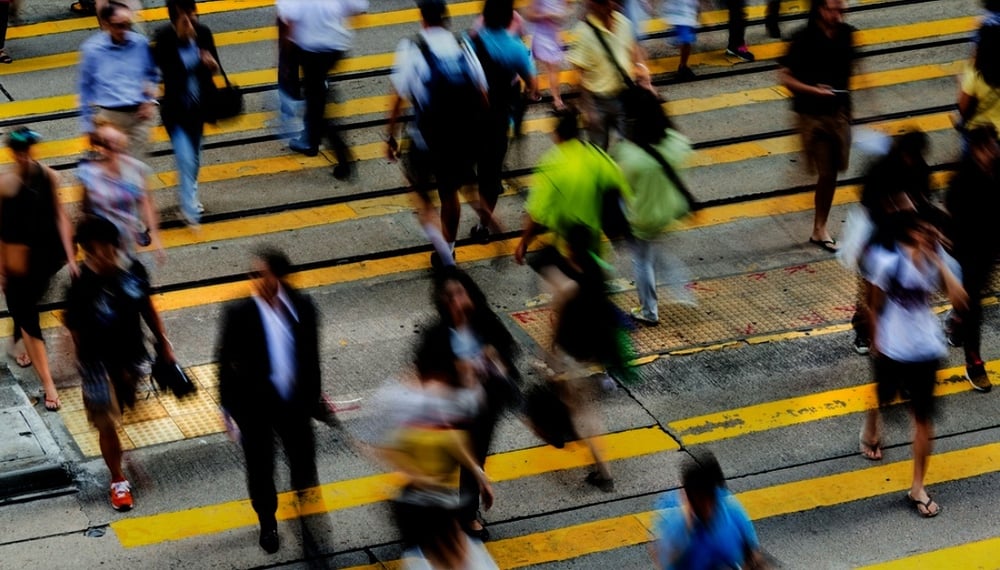 How do I stay at the top of Google?
Once you get to the number one spot on Google the work starts to stay there. Every business in your industry will want to knock you off your perch because they know that getting to number one means higher clicks to their website.
This means they'll be investing their time and resources on Search Engine Optimisation and the myriad of activities required to boost their domain authority and relevance. In some very competitive industries players will be hiring teams of people to do this all the time in the background.
Who can help me rank higher in Google?
There are a number of agencies in New Zealand and Australia that specialise in Google AdWords management and Search Engine Optimisation. Of course we're one of them!
When you're looking for a partner in anything Google based (advertising or organic search) it's a great idea to look for a Google Partner, evident by the badge below. Google Partners receive specialist training and are required to prove their skills directly with Google. Choosing an agency that isn't a Google Partner is a gamble, kind of like choosing a builder that hasn't done their apprenticeship.
How does inbound marketing help my Google rank?
Inbound marketing focuses on marketing practices that bring visitors to your website that are active buyers, which means they're seriously looking to do business. Because inbound marketing doesn't believe that mass media marketing is the way to attract highly qualified leads it relies on techniques like SEO to deliver content to your potential buyers to establish your position as a leader in your field.
Download your free guide to
Smarter SEO
Good SEO can mean the difference between your business being found, or you being lost in the growing mass of online resources. This guide is designed to help you rise above your competition.
Download now