10 reasons why sales teams need digital marketing to fuel growth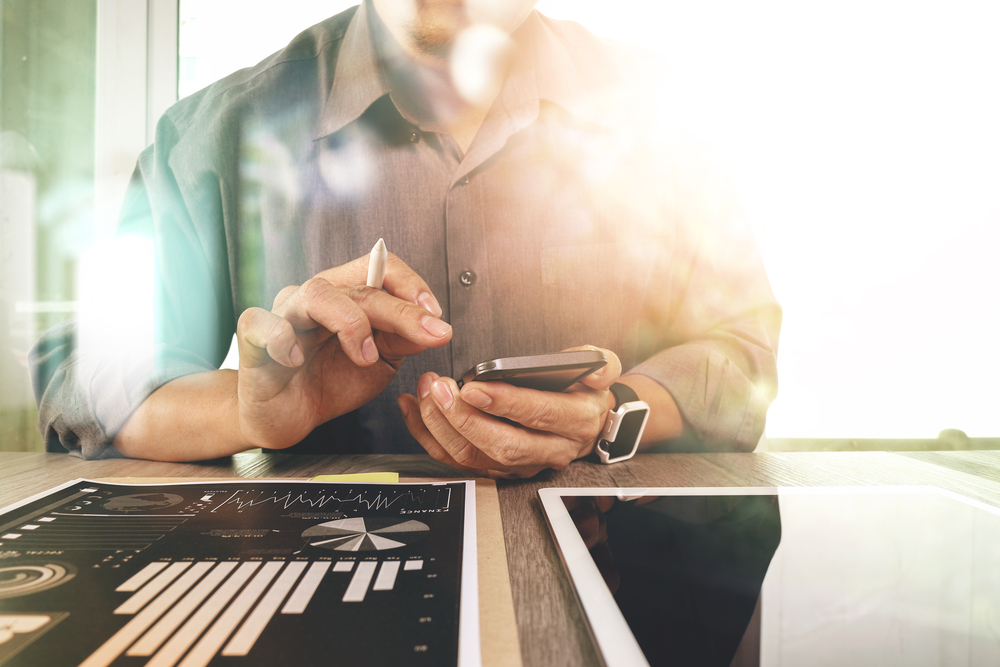 Sales teams are the heart that pumps cash around a business. Whether you're looking to grow or simply survive another month it's your salespeople's ability to find, nurture and close opportunities which will ultimately decide whether your business achieves its goal.
With great responsibility comes even greater pressure. Sales teams are expected to perform and for many, it can be a lonely road. Expected to hit targets, but with few other parts of the business able to support their efforts (and some seemingly bent on thwarting them) there are few places sales people can turn to when they need to hit the gas and smash targets.
Relegated, in many businesses, to a graphic design function it's actually marketing that is the best equipped to support sales in tackling these problems. Yes, it may be one of the most expensive departments in any business but it also has the ability to reach a large market and serve them on a platter to a highly skilled sales team. But is it any wonder sales teams struggle to see the benefit in marketing when only 28% of salespeople said marketing was their best source of leads (HubSpot, 2018).
In this article we'll explore the 10 reasons why sales teams need digital marketing to help fuel their growth and hit targets, and how digital marketing is one of the best untapped assets for growing sales.
1 - Attracting potential customers
Throw your sales people at trade shows, make them beat the streets or glue their ear to a telephone and you still won't reach the same volume of people as well-targeted as a Google Ads (AdWords) campaign or an optimised website can reach.
Give marketing the right tools and they can pull in more than their weight of visitors to your contact points. A fully optimised blog has the potential to bring in hundreds of website visitors alone – and that's not once but each and every month, 24/7.
Digital marketing is in a great place to deliver these as strategic landing pages (temporary or focused web pages sitting off your main website) are used by 68% of B2B businesses to acquire leads. (Marketo, 2018)
2 - Creating new contacts
Whereas a salesperson might spend hours sifting through LinkedIn to find phone numbers and email addresses of people to cold call digital marketing could have prospects sending you their details. Which could be very helpful as 37% of salespeople struggle most with prospecting. (HubSpot, 2017)
Through web forms and content that can only be accessed in exchange for contact details, marketing has the power to drip-feed the sales team with people to reach out to on a daily basis.
3 - Qualifying leads
When you have hundreds of contacts coming in every week or month sifting through them to find the ones that sales should be speaking to is a combined effort. Using explicit data (the information freely given in forms) and implicit data (implied data gathered through behaviour) intertwined with a lead scoring system can take all the leg work from sales in qualifying leads.
Qualifying leads is of utmost importance as sales teams are having to change their processes to suit a more informed buyer. Because of the amount of information available, 58% of buyers want to talk about pricing in the first sales call, while 65% of salespeople want to keep the conversation on goals. (HubSpot, 2016)
4 - Managing leads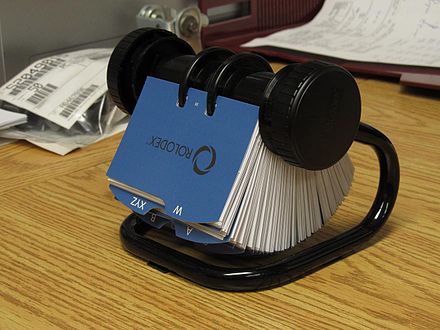 It's one thing to have a Rolodex of leads (image for anyone born after the 80s) and another to have a database of prospects with legible notes against them. It's another thing more to have a visual pipeline of opportunities and categories of contacts that are close to being an opportunity. 40% of salespeople still use informal means such as Microsoft Excel or Outlook to store lead and customer data. (HubSpot, 2016)
This is where a CRM (Customer Relationship Management) system becomes the centre of many successful businesses. Marketing can add information on the emails the contact has opened, the web pages they've visited and sales can use that information to laser-focus their approach.
5 - Lead nurturing
Sales can't be expected to keep every lead hot all the time. And this is where marketing can help by keeping leads on the boil until the sales team are ready to take control. Lead nurturing can be as simple as sending a monthly email to your contacts to remind them of why you're awesome, or it can be a complex automated induction into case studies and team introductions to guide them towards a sales call or booking a demo.
Businesses who nurture leads make 50% more sales at a cost 33% less than non-nurtured prospects. (Strategic IC, 2017)
6 - Keep customers coming back
Customer surveys help you measure client satisfaction and identify areas you need to improve to keep from losing hard-won clients.
Use a system like Review Tui to hear from your customers and get more online reviews (which helps convince other people to use you). You can even turn negative reviews into a marketing tool by answering them in such a way that future customers can see that you care enough to fix things when they go wrong. After all, marketing technology spend (including review software and marketing platforms) is now higher than advertising spend for companies. (Gartner, 2016)
7 - Repeatable process
When a sales team finds a process that works it becomes important to repeat this process to great effect.
Digital marketing can help with this by providing tools that ensure every salesperson has a playbook to follow and the resources to implement the steps in the winning playbook.
This can be aided further with marketing automation which creates tasks, deals and reminders to keep an opportunity alive.
8 - Content to close
Digital marketing can support sales by giving them resources to help close the sale. This can be in the form of a PDF brochure available through a link (to get around mailbox limitations) or blog articles answering common questions, or even digital case studies hosted on landing pages which proposal documents can link toward.
Many marketing platforms give salespeople the tools to use these assets more effectively. Things like document analysis show who has opened the document and which pages they've viewed the most. These insights are very helpful when tailoring a closing pitch to the client.
9 - Dashboard analysis
Seeing sales data is great, but if you can't also see marketing data then how close is your business to understand what levers it needs to pull in order to increase demand and achieve business growth?
By having both a sales dashboard and a marketing dashboard (and having them visible to both teams) increases the effectiveness of both groups. Several sales and digital marketing platforms (like HubSpot) integrate with each other or have both built in to make this easier.
With many platforms you can call customers through the CRM, create meetings and tasks so that sales managers can see if people are hitting the numbers required to deliver results. This is something we're commonly asked to help implement as businesses look to improve their sales process and measurement.
10 - Mutually beneficial outcomes
By harnessing digital marketing, and working with the team that looks after it, sales can give them feedback on what worked and what didn't so they can continuously optimise to focus on the activities that create meaningful results.
If an email generates loads of enquiries, but from time-wasters, then marketing needs to know so they can not do that again! If a sales team works in isolation and never tells the marketing team when they strike gold then they only have themselves to blame!
Both teams benefit when their efforts are pointed in the right direction. Meetings, where successes and challenges are discussed, are imperative and ensuring that sales tools integrate with marketing tools so the data can feed into each other in real-time means success is easier to achieve.
After all, wouldn't it help sales if they knew when a prospect had opened a marketing email in real-time? Could seeing a customers purchase history help marketing target them better in promotional emails?
If you're keen to get better sales results through sales and digital marketing alignment then talk to us.
Download your free guide to
Smarter SEO
Good SEO can mean the difference between your business being found, or you being lost in the growing mass of online resources. This guide is designed to help you rise above your competition.
Download now