7 ways you can use forms on your website
Love them or loathe them - forms are an integral part of gathering leads for your sales and marketing efforts. Where most businesses limit their form use to a contact page (if that), the real value of forms lies elsewhere. In this article we'll explore the different ways you can use forms on your website to learn valuable information about your contacts and boost your business's growth.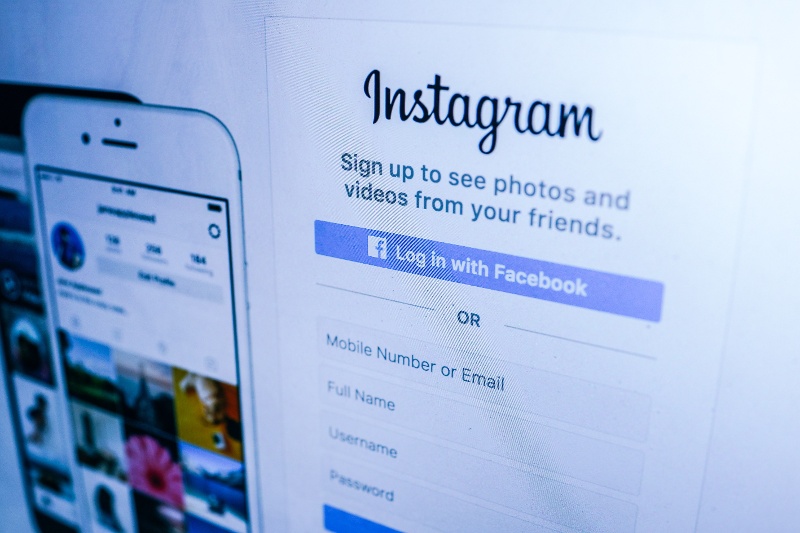 But first, why are forms important to your sales and marketing efforts? Well, without forms you won't have much of a database of contacts. Many businesses resort to buying these databases, but this is a big no-no. Not only does it risk infringing on data protection laws, but you are far less likely to establish a relationship that leads to ongoing business from this type of cold outreach. This is because of a few simple facts:
Good email databases aren't for sale - a high value lead isn't going to be on a purchasable database open to being spammed for every product and service imaginable.
You'll be violating GDPR rules - In order for you to email people you now need to have an opt-in option to be GDPR compliant. Harvesting email addresses and spamming them is not only a violation of this but could damage your brand reputation.
You'll harm your deliverability rates - Major email service providers measure whether certain email addresses send spam, and will auto-block them from their customer's inboxes. If you have a low Sender Score then you could find yourself going straight to junk folders everywhere. This will impact your deliverability even to contacts that want to hear from you and have opted in.
So if you can't buy a list of people to email market to, what can you do? Simple; make it easy for people that want to hear from you to sign up!
Want to discover more ways to generate leads from your website? Download our free guide on 30 tips and tricks for effective lead generation here.
How do I get a database of contacts?
The simple answer is with forms! But obviously slapping a bunch of forms on your website isn't going to always result in a steady trickle of contacts coming into your database. That's why you need to invest time and effort into lead generation forms on your website.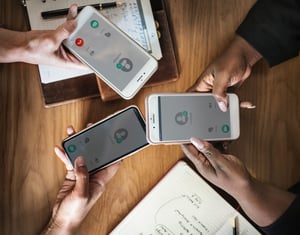 Lead generation forms can sit almost anywhere, and are used to enable a visitor to access valuable content which you offer. This could be insights, guides, downloads, videos, product demo - in fact, almost anything can be offered as lead capture content. One of the main challenges is balancing your desire for information with the amount of data an individual is willing to share. And also delivering the expected value to leads. The more valuable the content on offer, the more information an individual may be willing to exchange.
Companies like Vidyard and HubSpot enable videos to be displayed on your website that are accessed once a viewer has submitted information on a form. You may only ask for first name and email, but just these pieces of information allow you to start a conversation.
Should I use short forms or long forms?
The length of the form is a balancing act. The more you can find out about a prospect the better your communications with them are likely to be. However, a form that is too complicated or lengthy, will no doubt put off a would be prospect. Therefore the length of the form should not only be appropriate to the value of the content being offered, but also the level of trust you have with the visitor.
Certain platforms, like HubSpot, will enable you to create dynamic forms. These have queued fields that change once specific data has been collected from an individual. You may ask for a first name, last name and email address in an early form and want to ask different questions on the next form. This enables you to build a picture of a contact, without seeming intrusive.
As trust builds with the contact, and they fill out more forms, you can build an in-depth picture of their challenges and expectations which can help to guide future marketing efforts.
7 ways you can use forms on your website
Now we know a little bit more about the importance of forms in growing a contact base for marketing and sales efforts. Let's look at a few ways you can use forms on your website.
1 - Email subscription
Always best to keep this one to the bare essentials as it will often be submitted during the awareness stage of a buyer journey. Email address is all that's really required, but if you really want to personalise the experience you may be able to get away with asking for a first name or job description too.
2 - Contact us
A very standard one but is one that requires a good balance of questions to aid sales team (as this enquiry will generally go straight to them). Too many questions and people will be put off talking to you, not enough and you may be dealing with time wasters or wasting time asking questions that could have been covered in the form. Be sure to work with your sales team to find out what are the essential things to know when making contact.
3 - Interactive tools
You can provide value and insights by encouraging a contact to input data and receive a free calculation or estimation (or other interactive tool related to your company). This is done well by this website grader and HubSpot's ad revenue return tool. They're still forms capturing data but the reward is useful information.
4 - Report downloads
Sharing industry relevant reports or insights on your website enables you to offer insightful data for people doing high level research. These are usually content types that people would find useful even if they're not experiencing a specific challenge. These often ask for some basic, high-level information such as this form does.
5 - Sales demo forms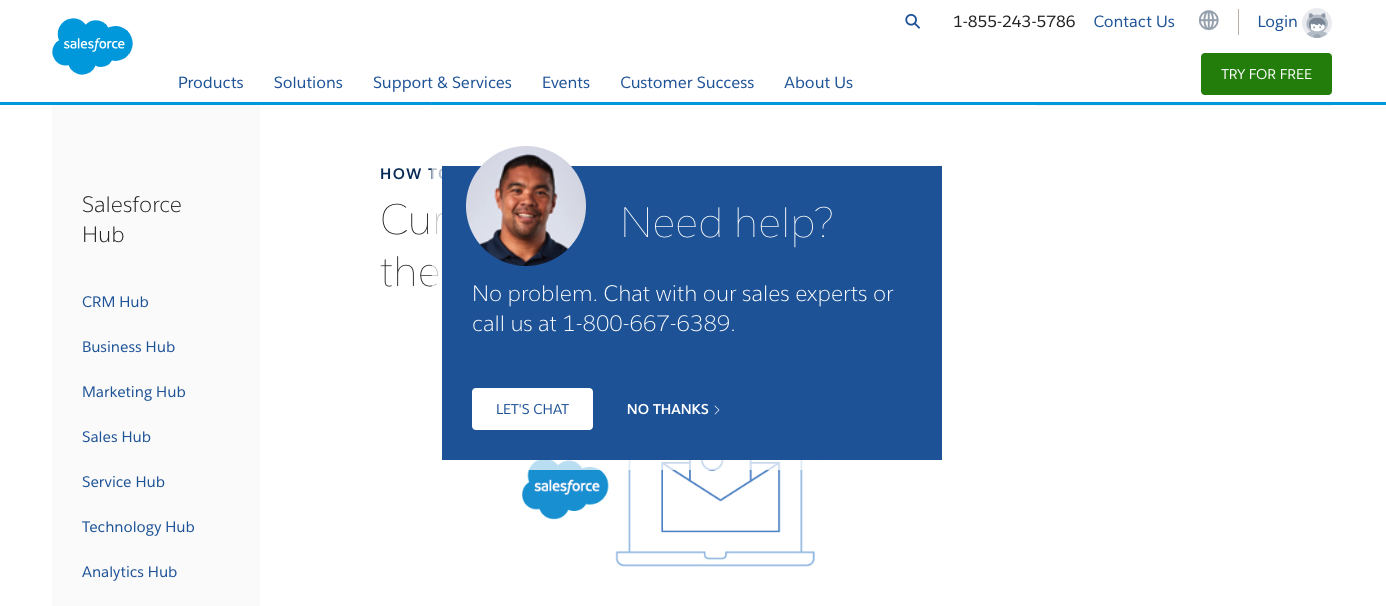 Having a pop-up that leads to a sales chat can sort the wheat from the chaff. Anyone clicking is likely to be interested enough to be a serious prospect. The form you could have behind this would be more detailed so a sales person can go straight to answering key questions specific to that visitor's challenges.
6 - Quiz
A long form version of an interactive tool discussed in point 3 that will ask a series of questions and recommend improvements or changes depending on the responses. These can can help a visitor understand areas they need to improve on relevant to your company industry, and may help you find a visitor you want to work with if they meet certain criteria.
7 - Brochure/guide download
Product brochures are a great way of finding people that are interested in your offering, and providing detailed information about your product or service offering. A few people may be put off looking at your brochure when faced with a form, but the value those that are willing to do so must be pretty interested - right?
Gathering a strong database of contacts is made a lot easier with good quality forms on your website. Use them in the right places and you could be gathering a good number of contacts to your database each month.
As you nurture these contacts with great quality emails you can work them towards becoming qualified prospects and new customers for your business.
Interested in discovering more ways to generate leads for your database? Download our free guide on 30 tips and trick for lead generation. Access your copy here.
Download your free guide to
Smarter SEO
Good SEO can mean the difference between your business being found, or you being lost in the growing mass of online resources. This guide is designed to help you rise above your competition.
Download now