Cloud-based sales and marketing tools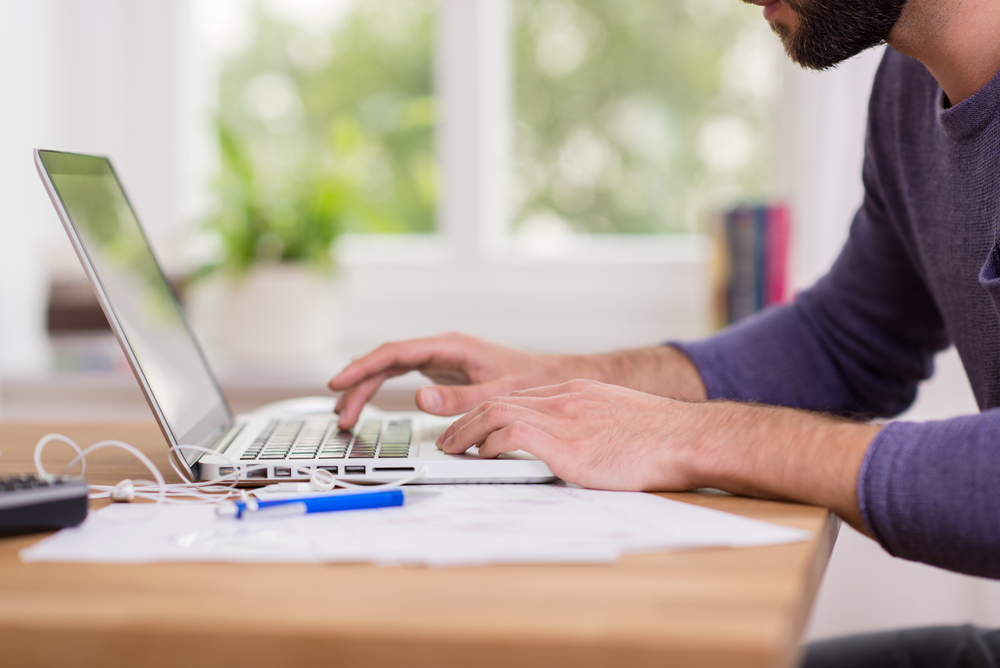 Covid-19 changed many business's way of working overnight. Those that relied on face-to-face visits, trade shows and events or physical locations to acquire customers had the tap turned off, forced to abandon those routes for the foreseeable future. For many the only option was to pick up the phone to remain in contact with leads and customers. For others, the tap didn't turn off, it was merely turned down and those in charge of customers were just as able to service them from home as they had been from the office.
The key, for many, was a cloud-based business infrastructure. Storing customer information on paper, in files might be essential for some businesses but for others either a local server or more old-fashioned business practices were quickly exposed as flawed as soon as home became the new office.
For those businesses that had already transitioned to cloud-based systems the transition was seamless. Those businesses could simply log in from their home computers and pick up where they'd left off. It didn't matter whether that was a marketing campaign, sales proposal or cold-calling sprint the same information existed no matter where they were.
The additional advantage of the cloud-based systems was their practicality when teams became more detached. Those system's ability to live-update meant that information was updated in real-time with the latest sales call logged and opportunities moving through the pipeline with minute accuracy. Compare that to disjointed systems where mistakes can happen through miscommunication or a slight delay in information transfer.
So which business systems are primed for cloud-based solutions and what tools exist to make this easier?
Cloud-based software for accounting
The ability to track your businesses financial health anywhere and anytime reduces stress and speeds up decision-making. Send digital invoices via email and track whether they've been opened but ignored with a simple click. Accept payments and send reminders if they haven't been paid, all without any human admin. Rather than doing someone out of a job their time is spent in areas where human intelligence is required rather than repetitive, mindless tasks.
The leaders in this field are Xero and MYOB. For simplicity of use for small and medium-sized businesses the former is known for being very intuitive.
Cloud-based CRMs & customer databases
A Google sheet or Smartsheet of customer names and email addresses might be good enough for some businesses just looking to store basic information but having a fully-integrated CRM means that every staff members interaction with that customer can be shared and visible to all. This improves customer service, accuracy and insight into customer needs and challenges.
Systems like HubSpot, Insightly and Zoho offer simple to use CRMs for you to get started and many will scale with your business with HubSpot being the only one in that list to offer a free CRM.
Cloud-based sales platforms
Managing your current pipeline of opportunities is crucial to continued financial health and the ability for salespeople to do this from any location means the wheels don't stop turning when the office is no longer accessible. There's also a business continuity benefit in that, if a salesperson were to take leave or move to another business their opportunities can easily be transferred to another. Something else to consider is CRM compatibility. A sales platform that gathers data from, and sends information to the CRM means the sales people are more informed than ever before.
Platforms that offer tools for sales opportunity management include Pipedrive, HubSpot Sales and Salesforce. HubSpot offers a free version of its tools while Pipedrive and Salesforce both offer free trials.
Cloud-based marketing platforms
Marketing is graced with a plethora of options in this field. As marketing has progressed to more digital channels the tools enabling effective communications with customers have also transitioned to online tools. From Mailchimp for mass email marketing, Buffer for social media scheduling and Review Tui for customer feedback gathering and review management there's a tool for every activity.
For more in-depth marketing there are platforms which merge all of the day-to-day activities into a central platform for management. Pardot, Marketo and HubSpot lead the field in these areas. Again, it's worth considering how the marketing platform integrates with your CRM and sales platform. Salespeople can find it very valuable to have insights on the blogs the contact is reading, emails they've opened and their last website visit when formulating an outreach approach.
Cloud-based team management and productivity tools
Expanding out from specific tools there are a raft of cloud-based solutions that make it easier for teams to collaborate and for businesses to continue as per usual even when remote working.
From Zoom for daily team check-ins and client consultations to Slack for instant messaging it's easier than ever to stay in touch, regardless of the distance. For managing projects and daily tasks Trello can be very helpful for teams to create tasks and monitor progress while Toggl has time tracking so you can see which jobs are taking longer than expected.
The cloud-based elephant in the room
If all the tools exist for a business to operate effectively from any location in the world then why don't more businesses adopt those tools?
In general terms that comes down to the leadership team. If they prefer traditional methods then those are often the ones that are adopted, if the management team prefer digital then those tools are used. In normal times that would be an acceptable way to progress but recent events have highlighted how a lack of versatility can cripple a business. Likewise, an over-dependence on digital methods might be bad if the global internet were to drop.
Overall, the current situation hasn't highlighted one method as being better than another but what it has done is focused on the need for a business to be prepared for as many eventualities as possible. If you use digital tools then you should back up your work on hard drives, just in case, if you use paper a lot then back that up digitally, just in case.
Adopting digital tools, and making them part of your day-to-day business not only mitigates location-based risk but also makes you a flexible employer. You may have an office where most people go to work everyday (usually) but having remote tools means someone can work from home very easily if family requirements, disability or lifestyle opportunities mean that's the preferred route.
If adopting a new sales tool, CRM or marketing platform sounds like something your business might want to do then our professional recommendation focuses on HubSpot. If you're looking to use HubSpot and need a partner to help get set-up then get in touch as we're a registered agency partner.
Download your free guide to
Smarter SEO
Good SEO can mean the difference between your business being found, or you being lost in the growing mass of online resources. This guide is designed to help you rise above your competition.
Download now