Facebook for Business: 101
11.08.17

Whether you're setting up a brand new Facebook Page for your brand, or you just want to make the most of your existing one, it's probably a smart move - Facebook is home to nearly 2 billion monthly active users.
It should be easy enough, right? Just slap together a photo, a couple of posts, and expect the leads and customers to roll on in, right?
Wrong. If you're not creating a Facebook Page with a comprehensive strategy to get noticed, Liked, and engaged with, the chances of actually generating leads and customers from it are pretty slim.*
*https://blog.hubspot.com/marketing/shareable-visual-content

1. Create a business Page not a personal profile
Facebook have strict rules in place when it comes to promoting your business through a personal page. They are now taking aggressive steps in making sure that those personal pages (promoting a business) are offered the opportunity to change to a business page, by doing so this will avoid the risk of having it deleted. To create a business page you can pick from one of the below categories to select the best page type to promote your business.
Personal pages also puts you at a huge disadvantage - you're missing out on all of the content creation tools, paid promotional opportunities, and analytics/insights that come with a Facebook Business Page.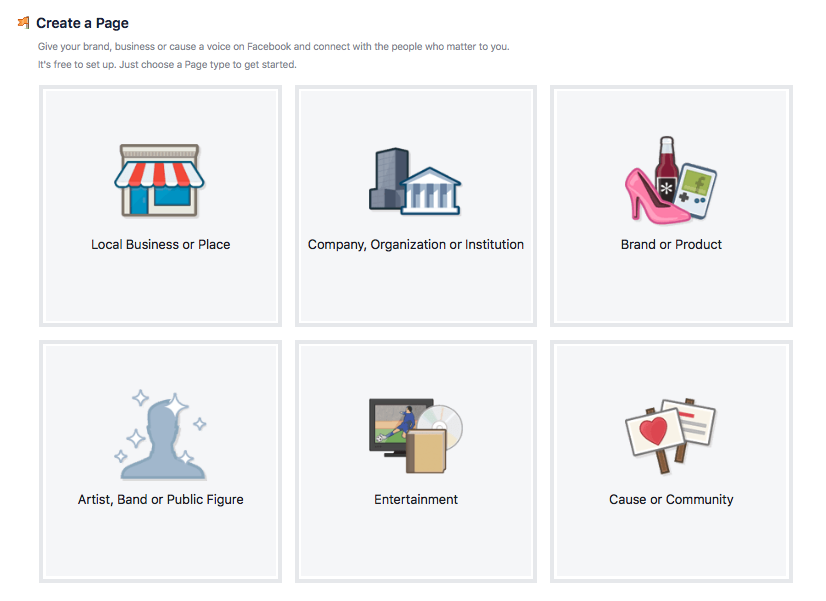 2. Customise the look of your Facebook Business Page
Another benefit of selecting the correct category for your business page will help you have access to specific features specifically suited to your business.
Depending on your Page's category, different features are available for your Page. The table below outlines the different Page categories (across) and the features that are available to them (down):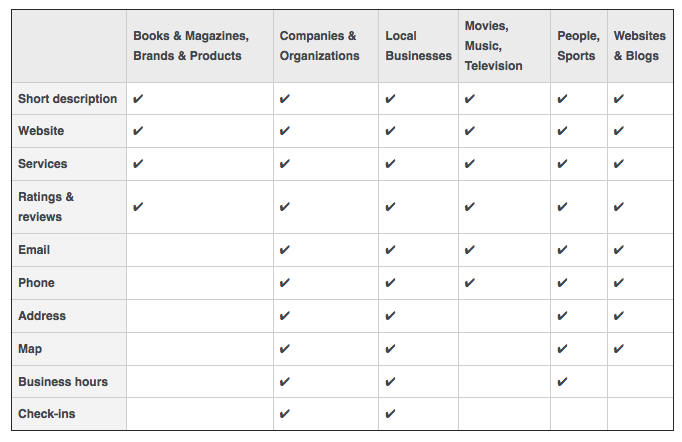 3. Make sure that your profile photo is recognisable
This step is one of the most important. Picking a profile picture that's easy for your audience to recognise will help people identify your company over one with a similar name. For most companies big or small we suggest using a logo, however if you are a freelancer or consultant a professional head shot can be what makes you stand out in the crowed. Being recognisable is important to getting found and Liked, especially in Facebook Search. It's what shows up in search results, pictured at the top of your Facebook Page, the thumbnail image that gets displayed next to your posts in people's feeds.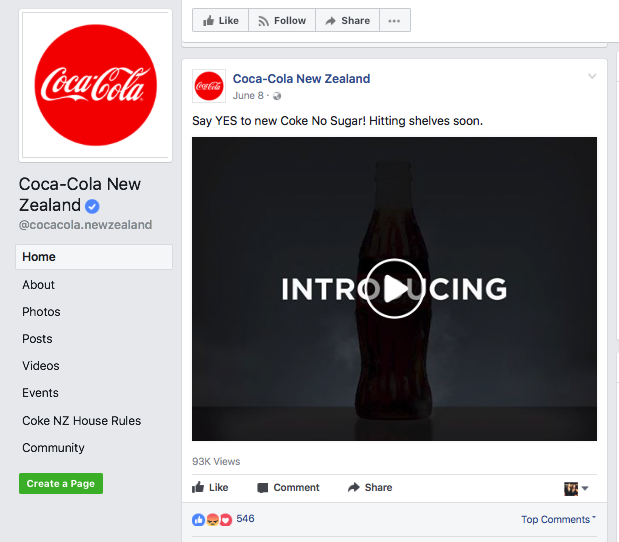 4. Create an Auto Reply on Messenger
Your page's average response time (how long it takes you to reply to a message) appears in the About box on the left side of your page. It is important to try and reply to all messages within 24 hours. Many businesses are not able to be logged into Facebook all day waiting for messages to come flooding through, that is why we suggest you create an auto reply. By doing so the person who is trying to contact you will get reassurance that their message is important and that you will get to it as soon as possible.
5. Scheduling posts
Is your time precious? Then this is the ultimate tool for you. Automation is becoming a way of life and Facebook know how to make life just that little bit easier. You can create a post and schedule it to publish on your Page in the future. Scheduled posts can be created and edited by other admins and editors who help manage your Page.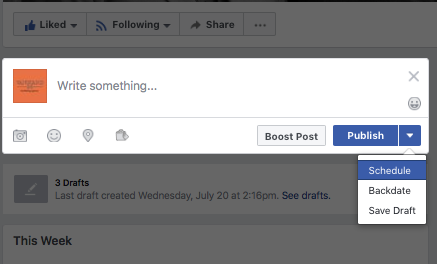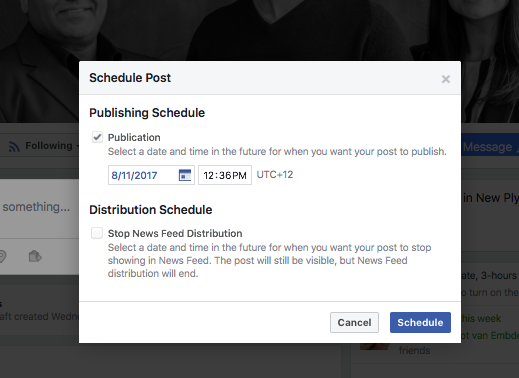 6. Stop people from posting inappropriate language on your page
By clicking on settings (on the top right hand corner your page) then selecting the General tab you will find the Profanity Filter. By selecting Strong this will help weed out any visitors commenting using any inappropriate language.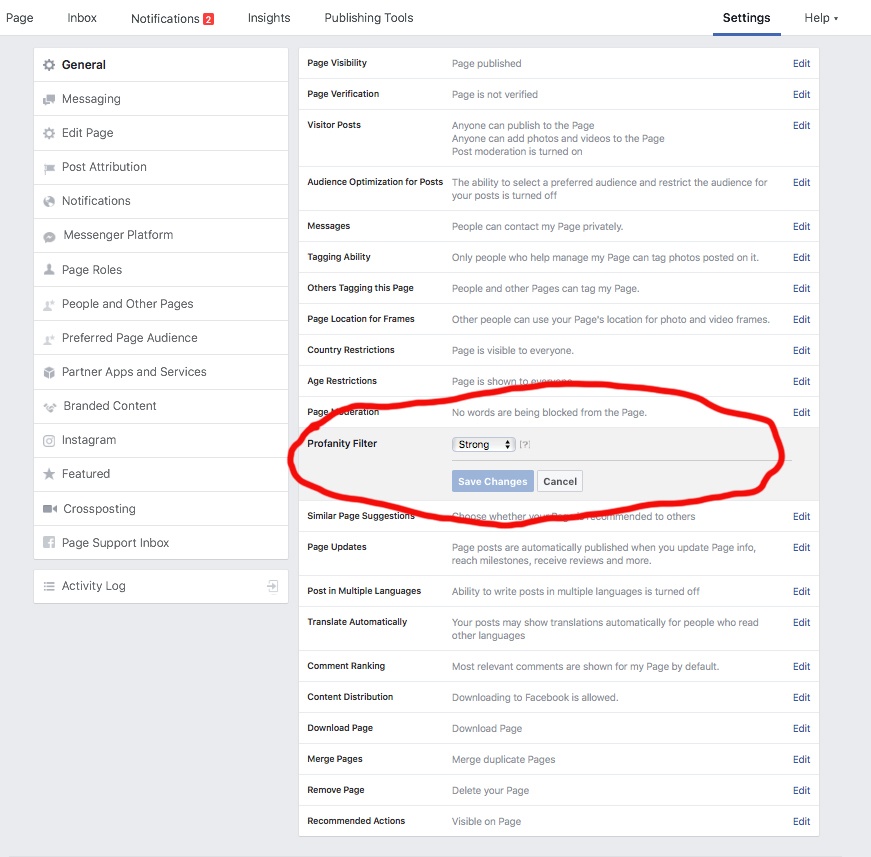 7.What's the difference between Liking a page and Following a page?
When you Like a Page on Facebook, you're signing up for a specific type of relationship with that Page.
Page Like: This is the basic type of entry engagement with a Page; when you Like the page, you're signing up to see its posts. By liking a page it will automatically sign you up as a 'Page Follower'.
Page Follow: You can 'Like' a page, however if you do not want to be bombarded with their posts on your timeline you can unfollow them and Vice Versa if you do not want to 'Like' a page you can choose to only follow them, which means their posts will appear in your timeline.
8. Posting Images gain better Interaction
It's no secret that visual content is dominating the social web right now. Facebook's News Feed update that made images much larger and more visible is a great example of this. After all, people are naturally more attracted to images than they are to text -- making visual content highly shareable and engaging.
Posting compelling visual content is one of the most important things you can do to improve your social media strategy. One study found that Facebook posts with photos saw the most engagement over any other type of post, accounting for a whopping 87% of total interactions.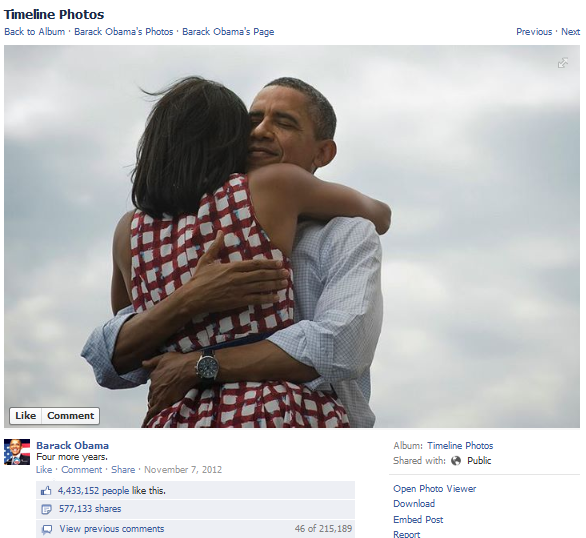 9. Like other Business Pages as your brand
This is a great tool to use (for B2B) and to become known to by other businesses that you would like to interact with. You will need to be an admin or owner of a page to like another business on Facebook. This can be done by following these steps.
1. Click on the three dots icon (...)
2. Select Like as your page
3. If you manage more than one account you can select the page you want to like as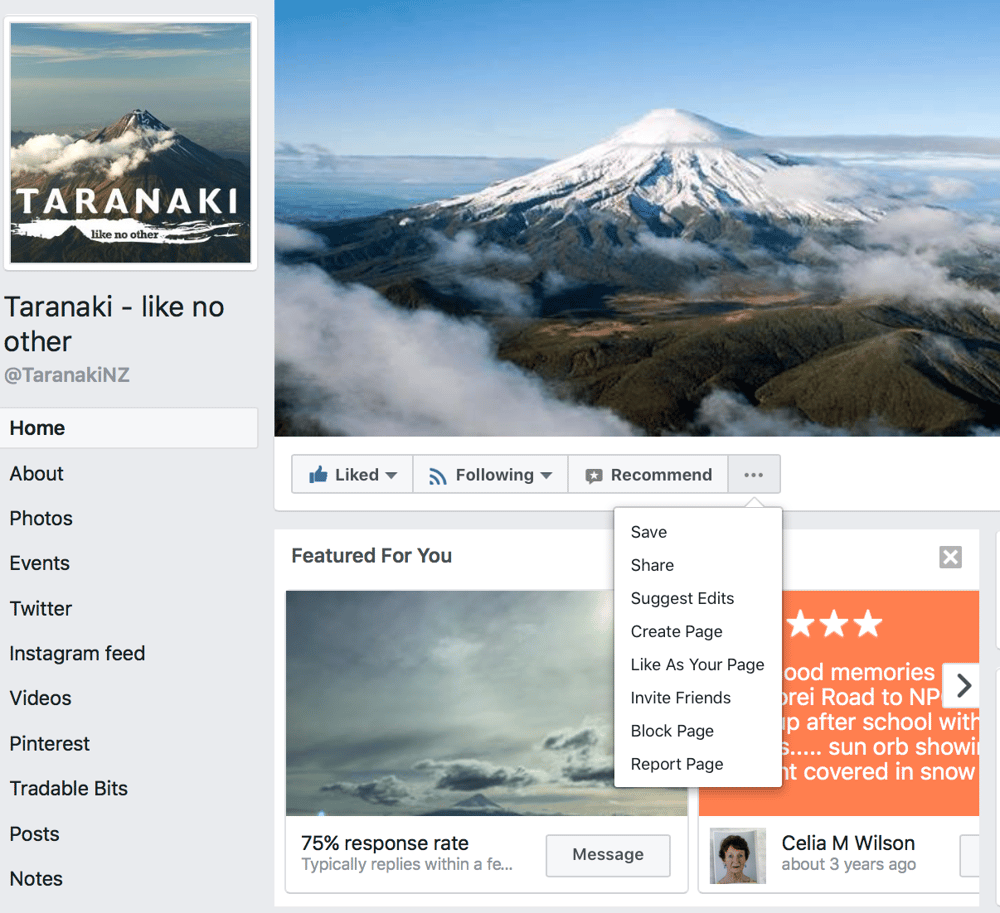 10. Always have a Call to Action (CTA)
If your business is all about likes and 'popularity' then this step isn't for you. We're not saying being the 'cool kid' is a bad thing but I am sure most businesses will agree that 'likes' don't pay the bills. Take one of our clients for example... the image below shows that this specific post had 14 likes however had 233 post clicks. This post was boosted for $5 and reached 3,578 people. The client was happier that we sent traffic to their website than gaining thumbs and hearts on the post.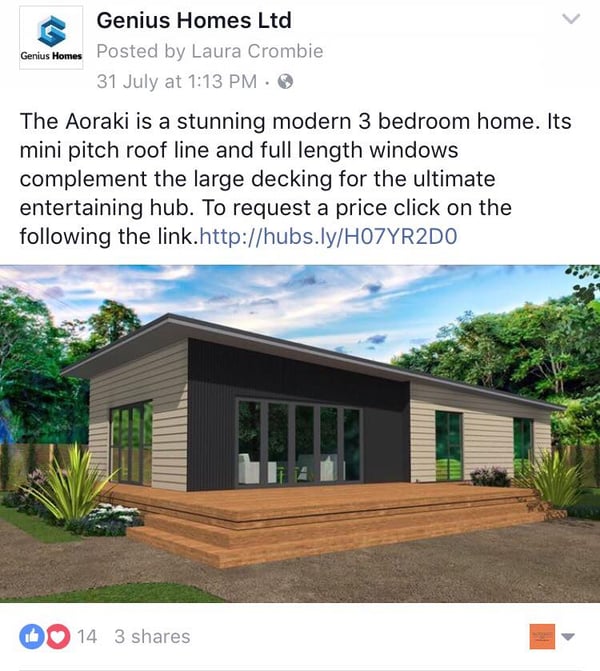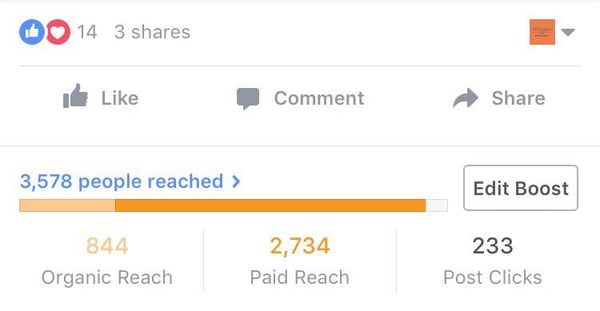 If you're keen on adding more photography to your content marketing but don't know where to start why not try downloading our content mapping guide below. Then you can plan some excellent and stunning imagery to support your new content plan.
filed under Social Media