Best practices for creating Facebook videos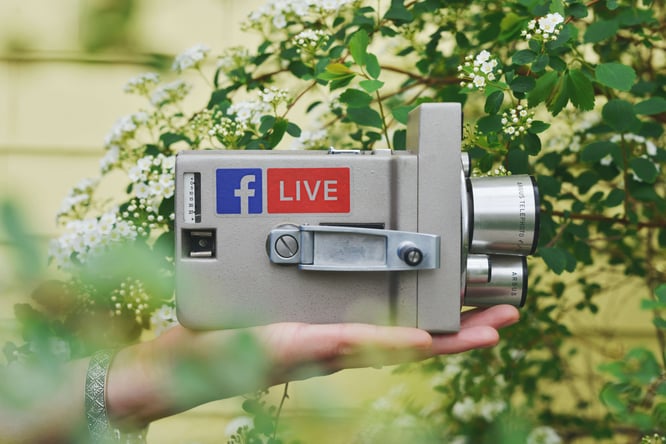 With over 4 billion video views taking place on Facebook every day, video marketing is no longer something to dabble in, but a necessary aspect of your marketing strategy. The shift towards video marketing on Facebook is not surprising when you look at the benefits - it's 20 times cheaper than traditional television advertising while providing double the reach!
What's more, video advertising builds trust. Since video enables you to tell a full story in an engaging manner, your customers will gain a better understanding of your brand's identity, the people you serve, and the value you bring. Building a strong foundational relationship with your audience means that they'll be more inclined to share your business with others. Video content is excellent for this as you can display your brand through an engaging and relatable lens so that customers resonate with your business. Ultimately, video allows you to explain things more effectively, which is almost always appreciated by viewers.
Facebook is currently the most popular social media platform in the world (with 2.8 billion active users), which means video content posted on this platform has the potential for huge success. While most Facebook users spend around 1.7 seconds looking at each post, video marketing is powerful because you can hold someone's attention for five times longer than with a still image!
Video advertising on Facebook has the ability to substantially increase your brand awareness, reach, and customer base. That's why it's so important to do it right. Below we've outlined our best practices for Facebook videos so that you can nail it every time.
Facebook video best practices
Make the first few seconds count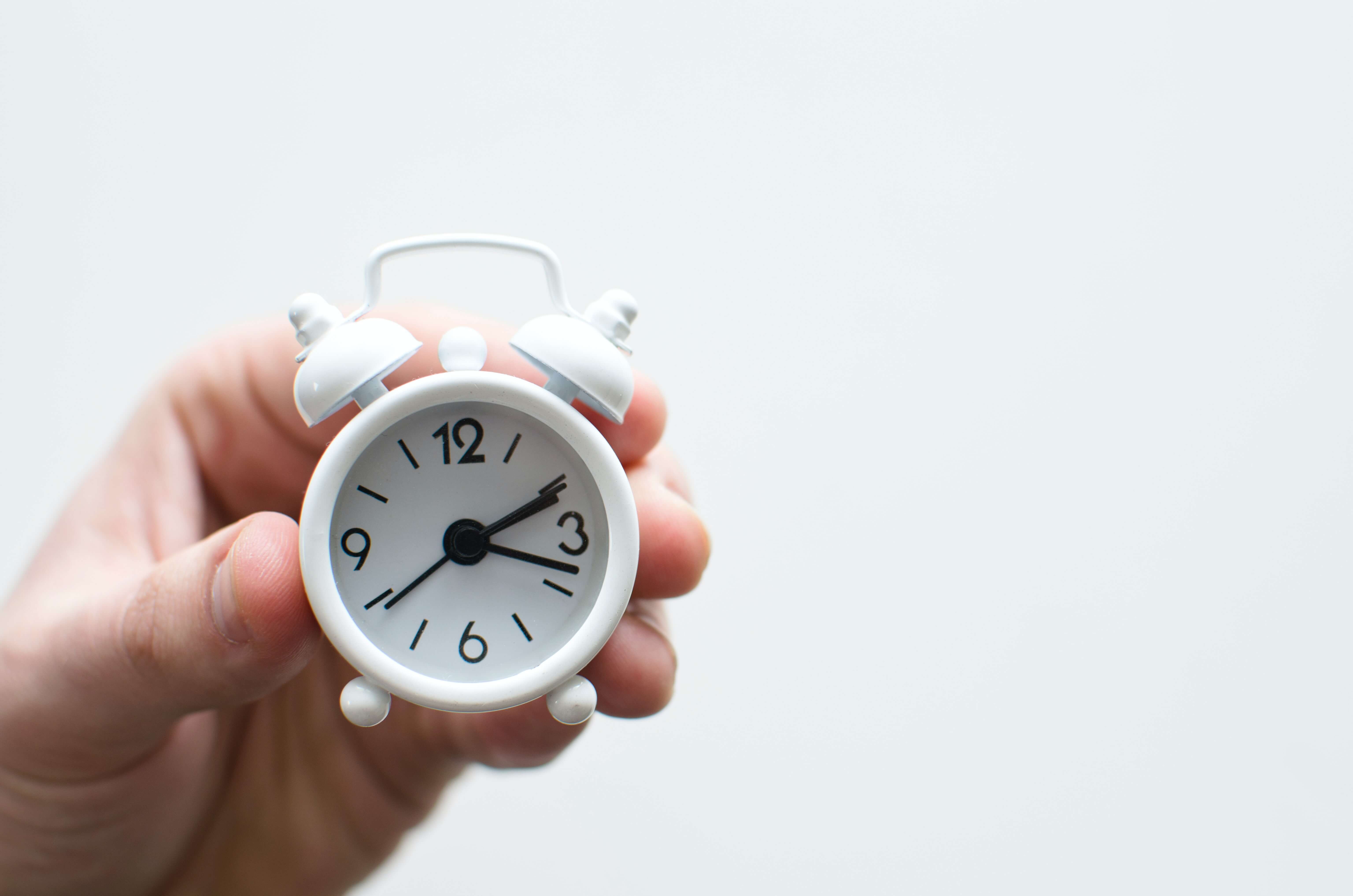 With people's attention spans dwindling, it's never been more important to capture someone's attention quickly. The first 3 seconds is all you have to hook a viewer in. If you've managed to get someone to watch for over 3 seconds, it counts as a video view. So, how can you draw people past the 3-second mark?
Firstly, you want to ensure you're starting with a story, and if you can do so while showing your brand at the same time you'll tick two boxes. This means that even those who don't make it to the 3-second mark will see your logo and make some form of connection with your brand. You can add a 3-5 second trailer to hold interest; this is where you take a key snippet from the video as a way to start off the video. It's a common approach on Youtube that's now gaining popularity with Facebook videos.
Within 10 seconds, you need to give a real punch to your video to capture the audience because the average watch time per video across Facebook is merely 10 seconds. The tease of a client saying "It changed the way we do business forever", or, "They're our secret weapon" may just do the trick. It's all about generating interest through curiosity so the audience has no choice but to continue watching to find out what happens.
Optimise for sound off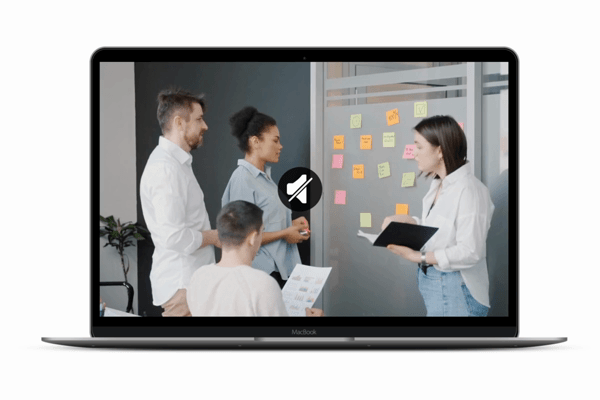 Since 10.85% of Facebook users watch videos with the sound off, you should be optimising your videos for no sound. Not only this, but the default setting for videos in a Facebook feed is silent. This means for someone to listen to the sound in your video, you must have already captivated them without volume. For a viewer to go to the effort of clicking on the volume icon to hear the video means you're doing a great job. For this reason, no one can rely on sound to draw an audience's attention. Visual elements such as messaging and text overlays, captions and subtitles, logos, and products must be displayed effectively before sound is even considered.
Even when you do include sound, it's critical to only use original sounds or music that you have the right to use. Otherwise, you could be at risk of breaching Facebook's regulations.
Stand out from the crowd
This is a tricky one with the insane volumes of video content surfacing on Facebook every day. It's critical to create unique, eye-catching, and valuable content that urges people to stay, instead of scroll. Using bold colours and typography can help with this. Think about what makes your brand stand out and use it to attract Facebook's users.
Make sure it's more than quality content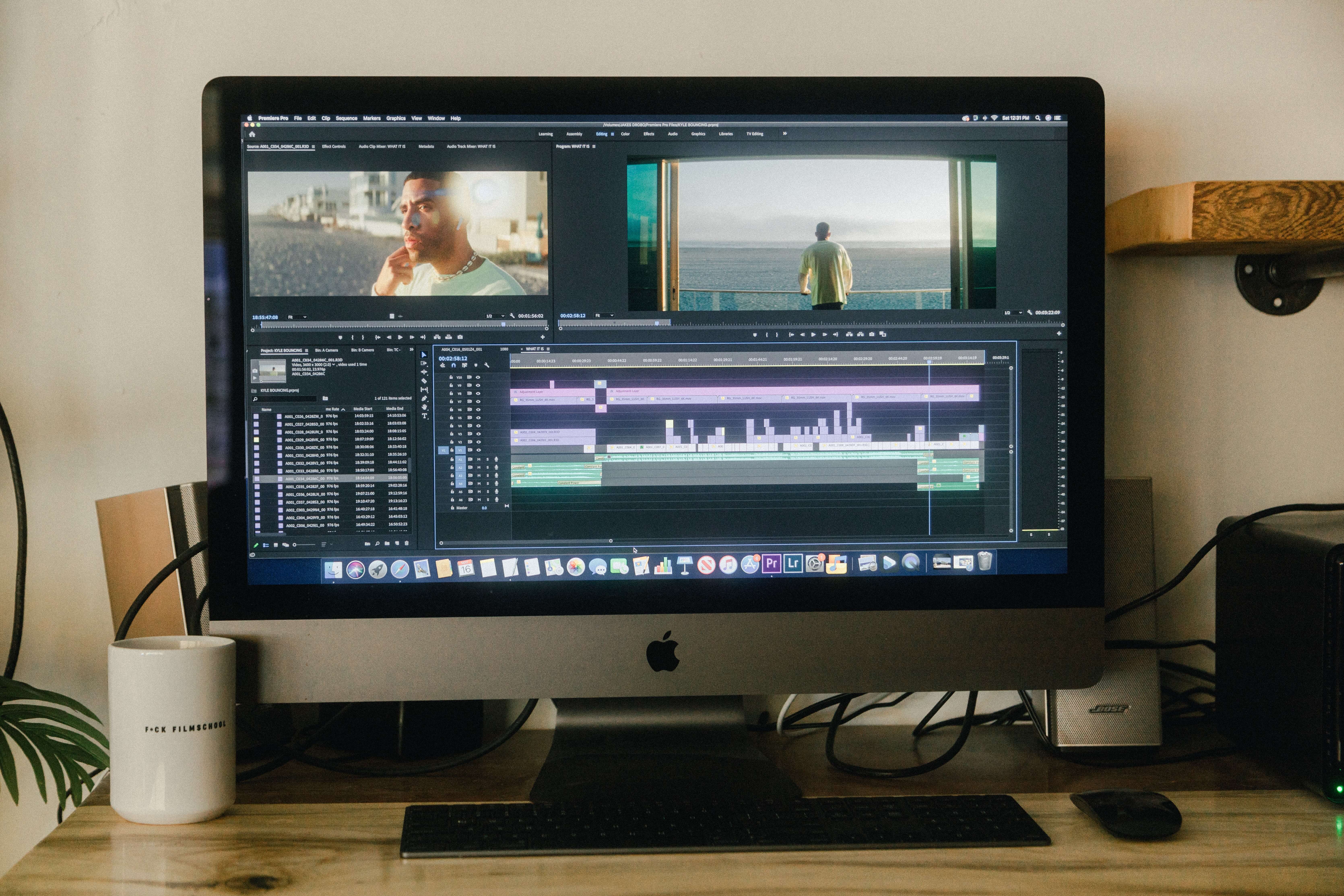 Alongside creating engaging video content, it's important to ensure the video itself is quality as well. This is just as important as the content you produce. Making sure you meet Facebook's video specification recommendations is crucial to provide viewers the best experience possible. Facebook recommends a speed of 30 fps (frames per second) and the following minimum bit rates:
720 px resolution: 3 mbps
1,080 px resolution: 6 mbps
Lots of motion or text: 6 mbps
If you follow these specifications, your viewer's experience will be greatly improved as your videos will be optimised for Facebook's layout.
Frame your message
It's advised that you frame video content with a 4:5 aspect ratio that's also aligned with vertical viewing. A substantial improvement in performance has been noted by those who have switched from the original 19:9 orientation to a 4:5. Facebook recognises that many people watch videos on mobile devices that are just inches away from their face; more often than not this is done in vertical orientation. For this reason, framing your story in a 4:5 aspect ratio and building for vertical format yields better performance for Facebook videos.
Keep it short and sweet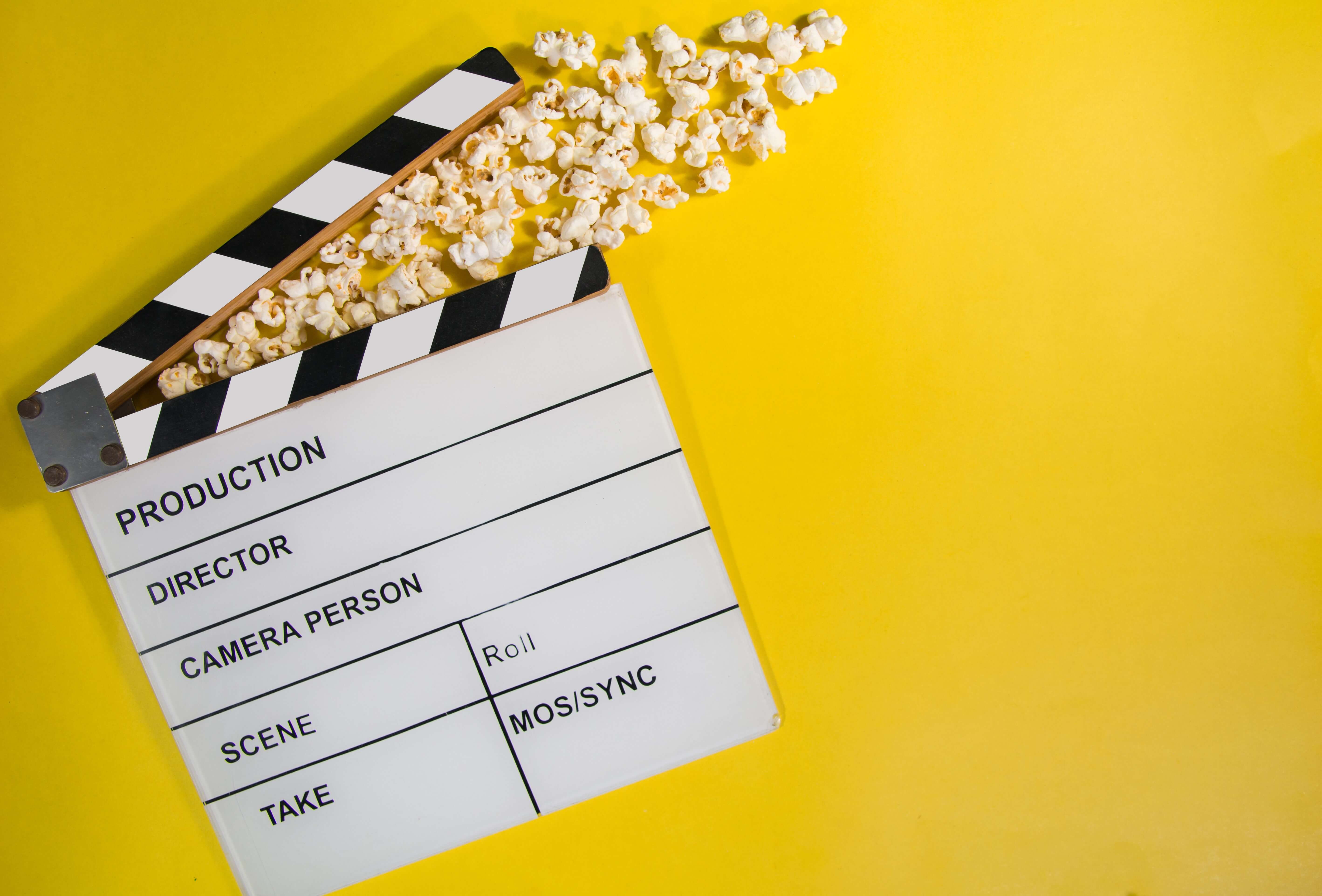 Since we know that people's attention spans are getting increasingly shorter, it's crucial to optimise the duration of your videos with this in mind. Keeping your videos short, sweet, and to the point will ensure you get your information across before viewers keep scrolling.
We recommend that after making the most out of the first 3 and then 10 seconds, you get to the main point by halfway through your video. Once you've captured your audience's attention and gauged their interest, it's time to quickly get out your pertinent information. This could be about a product, service, promotion, and more. For overall length, 60 seconds is pushing the limit for a video on this medium, don't go longer.
Mobile-first, always!
Watching Facebook videos on mobile devices is becoming the norm, so opting for a mobile-first design is necessary. It ensures that your video content is easy to consume. Facebook has found that mobile-first designs have a 27% higher chance of driving brand lift. Not only this but they have a 23% higher likelihood of sparking message association in comparison to videos that aren't optimised for mobile.
Due to these staggering advantages of the mobile-first approach, Facebook has developed a framework to enable you to transform static images into lightweight video ads that are optimised for mobile.
Include a call to action (CTA)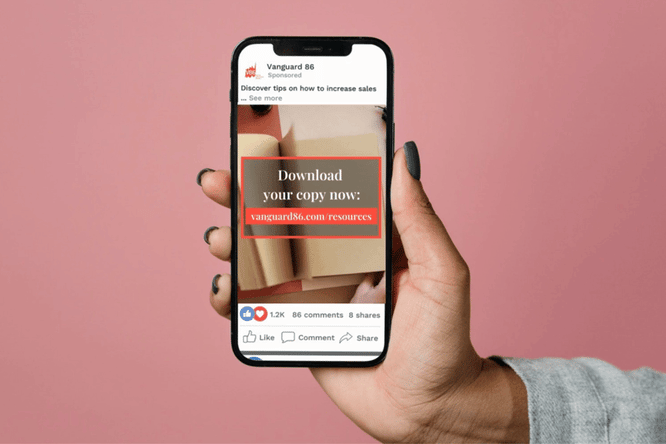 To ensure your viewers take your desired action, you'll need to call for it. You should always end a video by telling your customers what to do next. Whether that looks like clicking on a link in the description, following your page, or sharing the video with friends, driving action is ultimately the purpose of any advertisement - don't forget about it.
Be authentic to your brand
Remaining true to your brand's voice and tone is imperative. You want to build a strong rapport with your audience through Facebook videos. Make sure you don't switch up your brand's feel too much or customers won't stick around. Ensure your video content aligns with your brand's identity as a whole and those who love your brand will be sure to like, follow, and share!
A quick overview of why you should be video marketing on Facebook:
Advertising on Facebook is 20 times cheaper than television ads.
Facebook reaches twice the audience of a TV ad.
Video content allows you to make deeper connections with your audience.
Video is proven to have higher engagement levels than static image advertisements.
Ultimately, video marketing on Facebook can help you generate quality leads and inspire action among your prospects. Following these best practices for Facebook videos will provide you with content that not only draws in your audience, but also maintains their attention. Video marketing will increase your engagement and boost brand awareness - there's nothing to lose, only customers to gain.
Now that you know how to captivate your Facebook audience with video marketing, it could be time to consider which other social media platforms you should be using. Click on the button below to figure out which social media platforms are best for your business.
Download your free guide to
Smarter SEO
Good SEO can mean the difference between your business being found, or you being lost in the growing mass of online resources. This guide is designed to help you rise above your competition.
Download now