How can you use email marketing effectively?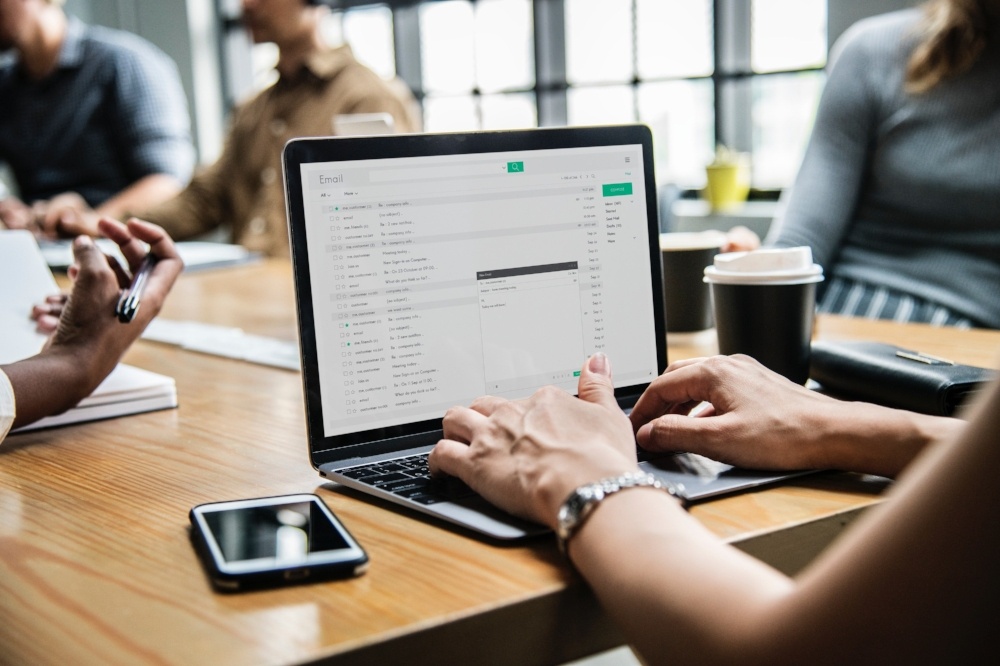 I'm sure you're all familiar with the concept of email marketing. Even if you don't use it in your business, you are probably subscribed to a number of databases that send you emails every week. However, the reality is that you and your potential customers often lose interest in the piles of emails landing in your inbox everyday. There are many reasons for this, but I'm here to tell you that not all hope is lost.
Here's some interesting stats:
So it's not that email is losing relevance, it's that your emails need to be more relevant to your audience. But how can you ensure you're using email marketing effectively?
Segment your audience
If you're using inbound marketing in your business, you should already have personas and buyer journeys in place - which is a great place to start! As with any other content marketing approach, it's important to consider that one size does not fit all. Your audience will all be at different stages in their journey, which means they will be looking for different content - and different personas are also looking for different things. It's easy for your audience to lose interest in your emails if you keep sending them content that isn't relevant to their situation, or isn't coming to them at the right time.
Take the time to understand the stages your audience is in, and refer back to your buyer personas to ensure you have the right content available for them. Some examples of email types can be found below.
Brand awareness: keep your company and your services top-of-mind for the moment when your prospects are ready to engage.
Content promotion: use email to share relevant blog content or useful assets with your prospects.
Lead generation: entice your subscribers to provide their personal information in exchange for an asset that they'd find valuable.
Relationship building: build connections through personalised engagement.
Product marketing: promote your products and services.
Lead nurturing: delight your customers with content that can help them succeed in their goals.


Set goals
It's important to set goals for both your overall email campaigns, and each individual email. Overall, it's a good idea to research the average statistics for your industry - these include email open rates and click through rates. This will give you an understand of how effective your emails are, and what you should be aiming for.
For each individual campaign, creating a clear goal will help you craft an effective email. If your email type is to promote your latest blog post, it should be clear in your email that this is the purpose. Create clear CTAs, and use concise copy to keep your audience interested. If you don't have clear goals in place, it can be confusing for your audience as they may not know what to do after reading your email. It can also be difficult for you to truly measure the effectiveness of your email.


Use personalisation
Personalising your emails not only provides a nice touch for readers, they actually improve open rates by 26% and click-through rates by 14% when compared to emails without personalisation.
However it can be easy to get carried away with personalisation. Try to only use it to be helpful, and avoid using it excessively. Below are some effective ways you can use personalisation.
Greet your contacts by using their first name field in your subject line and/or greeting.
Send content that is relevant to your lead's lifecycle stage.
Only send emails that is triggered by the last engagement a contact has had with your website.
Write about relevant and/or personal events, like region-specific holidays or birthdays.
End your emails with a personal signature from a human (not your company).
Use a relevant call-to-action to an offer that the reader will find useful.


Use automation
Automation software is a great tool for email marketing, as you can reach your audience at the right time. You can send automatic responses to enquiries to set expectations for a human response, and you can effectively nurture your leads by sending emails based on triggers from your website to nurture them through the sales funnel.
This will save you and your team tonnes of time, while still being responsive to your contacts. How frustrating is it when you submit a form on a website, and have no idea when you should expect to hear back?


Measure and optimise
This is so important for email marketing. As I've mentioned, your audience can lose interest in your emails pretty quickly if you're not staying relevant to them. So by ensuring you constantly measure your results to see what people are interested in and what isn't working, you can continually optimise your emails to stay relevant and keep your audience engaged.
Metrics to analyse include deliverability, open rates, click through rates, and unsubscribe rates. These will all give you insight into how engaging your emails are.
Need help getting started with your email marketing? Download our ultimate guide to email marketing.
Download your free guide to
Smarter SEO
Good SEO can mean the difference between your business being found, or you being lost in the growing mass of online resources. This guide is designed to help you rise above your competition.
Download now