Marketing automation - the basics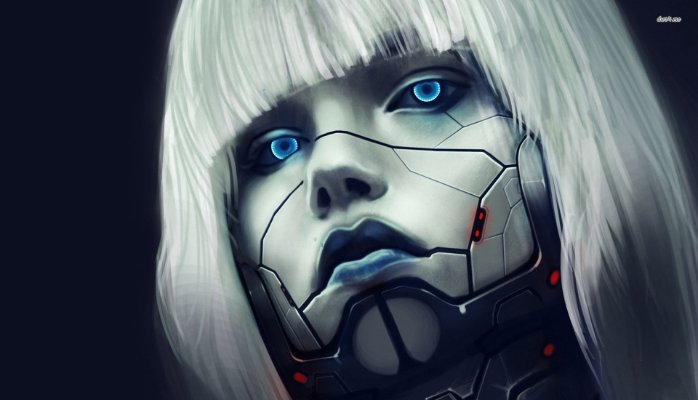 More and more of my clients are asking about marketing automation options and which ones work best. There are many contenders for the top spot but there is also a lot of confusion about where automation may fit in improving the performance of your marketing.
If you're reading this article and don't really know what marketing automation is then I'm sorry but this isn't the article for you. To get a good sense of what it is, and what it isn't, one of the leading marketing automation companies out there has created a handy little e-book to explain it. Marketo's automated marketing book will contain most of the answers you're looking for.
Before you start researching the many options available it is important to ask yourself the following questions, otherwise you simply won't get the best value out of any automation service.
1 - The basics are lacking (people and plan)
Whenever I discuss marketing automation with clients it often becomes clear that the role of the service within their organisation is misunderstood. In many cases the business doesn't have a proper marketing function (it's often a sales support role) and they are looking at marketing automation to do the marketing in place of expanding or up-skilling the existing team. They want the few resources they have to simply do more.
I'm not saying that it is impossible for some of the services to help with this but if you're simply looking to unburden some of the workload from a 'doer' then scheduling basic marketing activities, such as social media posts and newsletters, through Buffer and Mailchimp will pay dividends in this area.
This will enable the marketing person to focus on continuously improving the activities, as well as trialing new approaches to refine success. They should also have more time to develop a structured plan and relevant KPIs for the marketing activities without the businesses shelling out hundreds or thousands of dollars on a service that they will barely be using.
Only once you've fully exhausting the features of a platform like Mailchimp should you progress to the next step. After all, when it comes to marketing automation Mailchimp's Automated Email System will be more than most businesses will ever really need. Do you have a fully honed retention programme based on triggered emails that's so refined that people are re-ordering time and time again? Good, now let's go onto the next step.
2 - The basics are lacking (CRM)
Without a well-run CRM and a team of people committed to keeping it accurate and clean any marketing automation will struggle. The systems you use are only as good as the information they are working with (in some cases).
CRM systems like ZOHO, Salesforce and Netsuite are not only great for storing your customer's data but the first two have great integration with Mailchimp to help you link them for automation. Most CRM systems have a mailing system too so it may be that instead of having Mailchimp and a CRM you may survive off the features in your CRM system. It's usually quite early into the conversation about marketing automation that I discover that the client isn't using all the features of the CRM they have. It's the same as the Mailchimp and Buffer conversations, marketing automation should be considered only when you've depleted the capabilities of your existing systems.
The conversation about CRMs is a much harder one these days then it was before. Mailchimp and Marketo (and many others) have a database and CRM element included within them so you really need to know what you're going to use it for before buying an additional service that you may not need.
3 - Refine the skill set
Before progressing on to your automated options it's essential that your team is ready. I fully believe that marketing automation doesn't replace your marketing team it's simply the mechanism for achieving that top 10% of enhanced performance - it is your business really squeezing all the juices out of your current processes and understanding rather than a robot sitting at the desk next to your one marketing person.
If your team does not have the skills to identify what marketing success and valuable results looks like (often that means going beyond the immediate sales/leads/enquiries figures) then you really won't get your money's worth out of automation.
In the UK organisations such as the Chartered Institute of Marketing provide programmes that can get you to that level. In New Zealand the Marketing Association has some great courses as does the Australian Marketing Institute. Investigate whether a few courses will actually help your staff get better at marketing before bringing in a new system. Not only is training often cheaper than a solution in a dollar comparison but it also improves staff retention and morale.
Expect to go back and forth between up-skilling and refining your current activities for a while before marketing automation really fits your needs.
4 - Understanding what you need (focus)
Marketing automation can be a heavy investment so it's crucial you know what you're trying to achieve when you are considering your options. Without knowing what you're trying to achieve you may simply be adding another platform to your sales and marketing arsenal that will be under-used.
Here are a few things you should ask yourself, and your team before committing to a marketing automation system:
Are you looking for a system that is a specialist in one specific area of your marketing automation or one that can do a little bit of everything?
Are you getting the most out of your current systems and activities?
Do you need it for content marketing (social media and blogging), SEO improvements, email management, improving actions from your online marketing, website conversion, better qualification of leads?
Does your industry and target market respond well to online marketing?
If all you're after is better tracking of conversion rates from each of your current marketing channels then try ReachLocal. This system shows you which online marketing activities create the most conversions. To be honest, most businesses I work with aren't always using Google Analytics properly and mastering that platform will help identify which of your current marketing avenues are getting you the best results.
Instead of chasing the latest and greatest toy have a look at more established solutions to see if a low cost investment could help you find your feet in the automation world before progressing to the big leagues.
6 - Solutions
OK, so if you've made it this far and have decided that you still want marketing automation then I've narrowed down what I believe to be the top three solutions on the market. I can't say these are my recommendations for you as every business is different, as are the technical capabilities within that business. Would I suggest a local dairy in PioPio uses Hubspot? Probably not. Not because it's a bad system but because it probably won't fit the objectives of the business.
If you are looking for a little bit of everything then HubSpot is your best place to start. This is a great platform if analytics and optimisation are important to you and, from what little I've seen, it looks like the best platform for people getting into marketing automation for the first time. It seems simple and easy to engage with but having not used the system much I'd ask around or give it a try yourself first.
ExactTarget was bought out by Salesforce so if you're currently on Salesforce's CRM platform this may be an easier transition for you. I doubt that it's essential that you are with Slesforce to make ExactTarget you marketing automation solution but it's worth considering that as a factor. Not however that HubSpot integrates well with Salesforce.
Another famous system is Marketo. There are a few cool features with Marketo that I haven't seen with the others. I like the idea of an easy to use marketing calendar as this appears to go beyond marketing automation and into marketing management (but HubSpot now has this too). A decent marketing professional will love so many of the features that Marketo has that they'll be boring their friends with talk of its features for months and months.
With any of these systems your business can benefit from ditching its multiple communications avenues. No more Mailchimp passwords, no lack of integration between your website's CMS analytics and your social media data. On, simple home for measuring your marketing.
Marketing Automation is not a quick-fix solution for under-performing marketing activities. It is more a tool for optimising a well established marketing function to gain a real competitive edge. This confusion has been the ruin of many businesses I've worked with as they are lumbered with so many different systems that barely talk to each other (and they barely understand) that they become disenfranchised with software solutions.
To find out if HubSpot is the right system for you we've created a really helpful checklist to help you find out.
Download your free guide to
Smarter SEO
Good SEO can mean the difference between your business being found, or you being lost in the growing mass of online resources. This guide is designed to help you rise above your competition.
Download now