Using HubSpot and need inbound marketing ideas?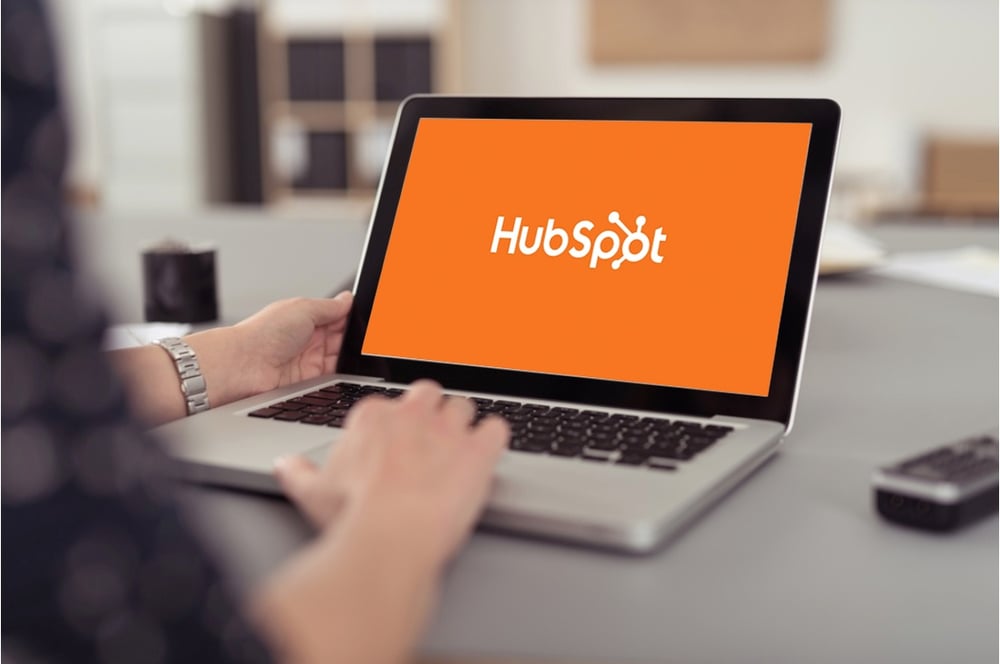 HubSpot is a fantastic tool for creating inbound marketing campaigns that deliver results. But if you're anything like most marketing professionals it can be a challenge to keep coming up with awesome new ideas that keep delivering results.
It's because of people like you that we unearthed a few examples of great inbound marketing campaigns that are a cut above the rest. These inbound marketing campaigns could inspire you to create the next big thing in inbound marketing.
In this blog we'll explore the ideas, and what makes them so good. Feel free to comment if you agree or disagree!
TOMS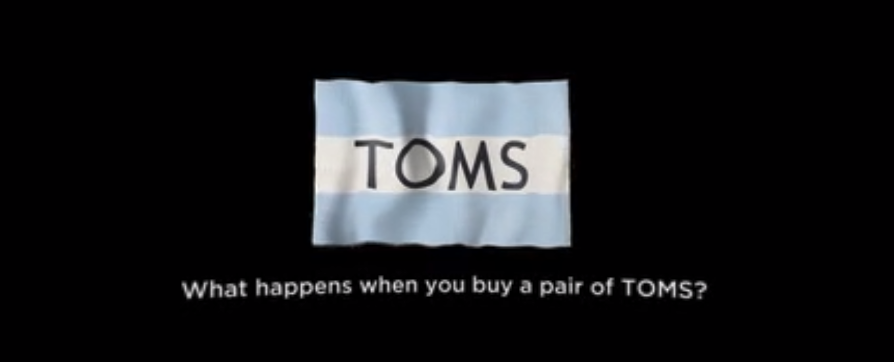 The show company based on giving has featured in previous blog articles and they should be applauded for being so innovative in their marketing that they are noteworthy yet again.
If you don't know TOMS they sell shoes. For each product they sell they help a person in need. They used to help by giving a pair of shoes to a person in need when a pair of their shoes were bought but as their product range has expanded so has the ways they help those in need. Now a purchase of TOMS eyewear will help restore sight to an individual through medical assistance. Buying from TOMS Roasting Co. supports water systems in seven countries (in the same regions the coffee beans are sourced). Buying TOMS bags assists in safe births in countries that need it and buying a TOMS backpack helps provide counsellors that prevent and respond to instances of bullying.
TOMS is a brand that does great things across the world. But when its target audience is so far removed from the impact their purchases have and the people they help how does a brand like TOMS help you see how you make a difference?
The TOMS VR Giving Trip is a 360 VR video that takes the viewer on a trip to one of the communities the brand has helped. Able to scroll around and see the community, the people and the team as they deliver shoes to those that need them you get the chance to experience something truly special.
As marketers it's easy to jump on technology that seems 'cool' and on trend to be seen as being forward-thinking but what TOMS shows us is that the technology isn't the story, it's simply a tool for telling a better story.
TOMS VR Giving Trip here.
Prudential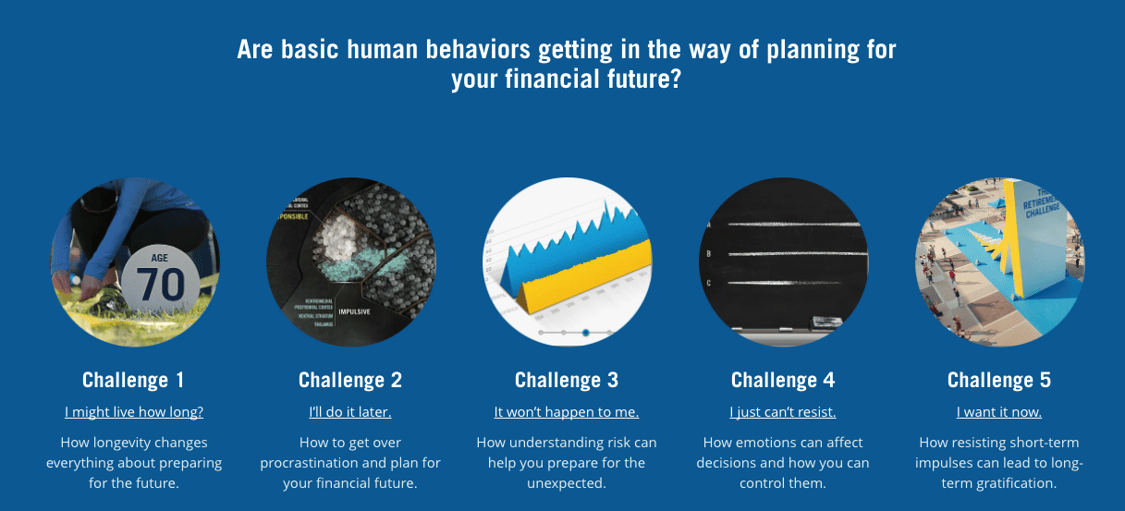 You might not sell a product that's exciting enough to harness VR but few would accuse insurance of being the most exciting product to sell. Reminding people of their mortality, or that something bad could happen tends to be something people actively avoid!
Talking to someone that's in their 20s or early 30s about retirement plans might seem like a waste of time. Aren't Milennials profiled as being lazy and ignorant of their responsibilities? Leaving the inaccuracies of most milennial profiling behind Prudential accepted the challenge of marketing retirement plans to the younger generation by turning to inbound marketing.
Using quizzes, videos and interactive elements to challenge preconceptions and any excuse a visitor may have for not having a retirement plan. Through a series of pre-emptive question tackling the website engages uses to look at retirement not as a product, or even as a far off spectre but as something their brain is almost incapable of thinking about.
By approaching the challenge as a problem of perception, rather than a product that needs selling the Prudential website effectively takes over the role that a sales consultant would tackle in a sales call.
The campaign, called The Challenge Lab, was originally hosted on a campaign website and provided a specialist area to argue against the reasons you might say no to a retirement plan.
InVision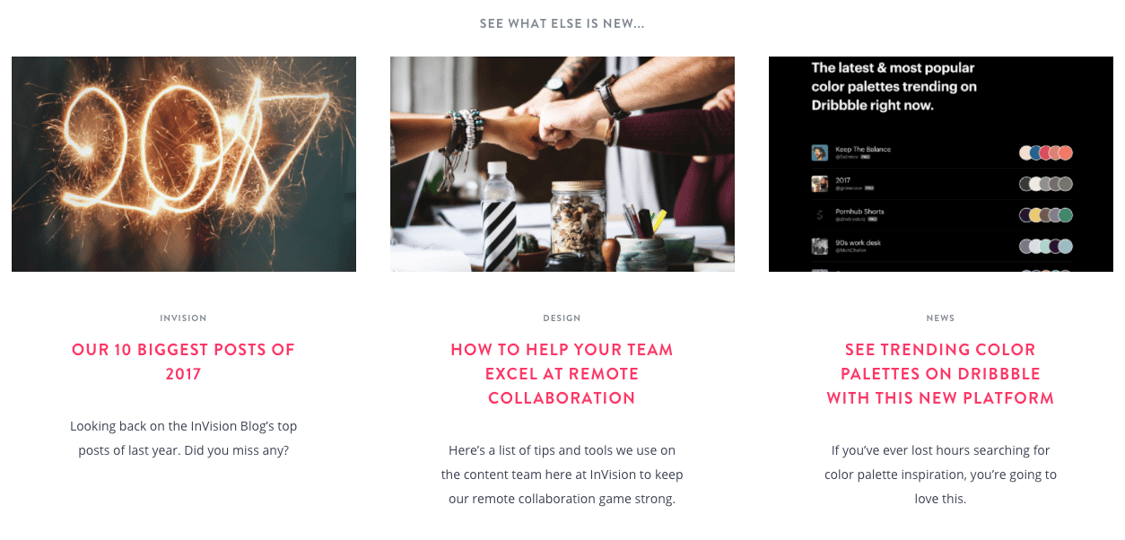 We're going to continue on the theme of not-so-exciting solutions to really showcase that inbound marketing can help almost anyone. If you'd rather stick to exciting products then you should go check out our video marketing blog article instead!
However when a solution is used by the likes of Netflix, Mailchimp, Evernote, Uber, Twitter, Shopify and Salesforce you can be pretty sure that it's far from boring.
InVision specialises in software that enables teams to collaborate on visual design prototyping. The brands above use it to see if their UX and other visual elements will work before, during and after the creation process. But it's not the use of case studies from almost all of the world's most recognisable brands that makes us love their inbound marketing. It's their humble blog.
Other than it looking like great minds think alike (we both did a blog article highlighting our top blog articles from 2017) they show that they really get their buyer personas through the articles they publish. From sharing tips in their top collaboration tools to showing they get design problems by sharing frustrations and solutions their blog is a lesson in speaking to your audience, and not at them.
InVision's blog is a showcase in knowing the problems your customers face so well that they find answers to questions they haven't even asked on your site.
Still struggling to find inspiration, or simply looking for more ideas then check out our collection of some of the best inbound marketing campaigns around. Download our guide for some more great examples of inbound marketing campaigns that could really work.
If a lack of ideas is a challenge you're facing more through a lack of time to focus on the research and creation then maybe you'd rather team up with specialists that can help? We can either support you by helping with managing your HubSpot portal or go the next step up by managing your inbound marketing alongside you.
Download your free guide to
Smarter SEO
Good SEO can mean the difference between your business being found, or you being lost in the growing mass of online resources. This guide is designed to help you rise above your competition.
Download now