The HubSpot CRM explained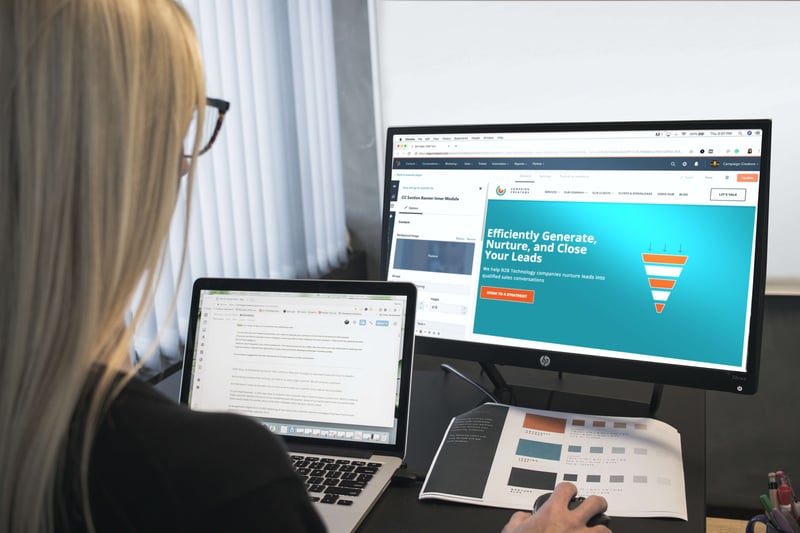 Fact: every growing business needs a CRM (customer relationship management) system. Business growth, while an exciting endeavor, comes with many hurdles. These can include a lack of follow-ups with the ever-growing client base, wasting time finding information hidden in an email inbox, missed appointments, and just an overall lack of lead nurturing. Of course, this can actually harm any business' newfound growth.
This is where a CRM system comes into play.
CRMs organise contact, company, and sales opportunity information. They keep track of any interaction involving your business and the contact in question. This includes the likes of website visits/enquiries, emails, phone calls, social media interactions, and more! They enable different teams of an organisation to act as a unified front with all relevant information ready to go. In turn, businesses can continue pursuing growth while maintaining an excellent level of customer service and satisfaction.
Grabbing a world-class CRM isn't expensive these days. HubSpot's CRM is available for free which means there's even less of an excuse for a business to be running its client management off a finicky spreadsheet. But what are the benefits of using a CRM like HubSpot's when there are so many options out there?
Top 10 features of HubSpot's CRM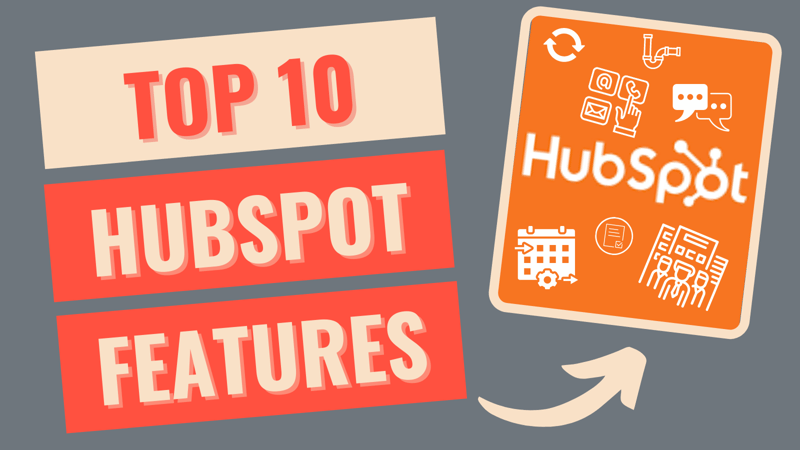 Contact management
With the ability to add company and contact records and log sales activities automatically, HubSpot creates a seamless process to keep your records up-to-date. Since you can see every interaction you've had with a customer, you can leverage this information to nurture contacts down the sales funnel.
Logging activity and tasks
Client management is only a few clicks away as HubSpot's CRM includes the ability to create tasks for yourself and other users. Associated with the client record, it's really easy to manage your leads or existing customers through the tasks dashboard.
Integrations
There's no need to juggle different apps with HubSpot's smooth integrations with Gmail, G Suite, Outlook, and Office 365. Users have access to all of HubSpot's contact data and email templates from their usual inbox.
Sales pipeline management
Create deals (opportunities) in the sales dashboard, move them through the customisable sales pipeline and have a visual dashboard of your sales targets and closed-won sales.
Contact and company insights
HubSpot has data records from over 20 million businesses that your team can tap right into. What's more? The whole process is automated so your team can get useful insights when they need it.
Forms
HubSpot forms link directly to the CRM, which means you can embed them on an external website or a HubSpot landing page and every submission is added to the CRM automatically. You can also create pop-ups, banners, and slide-ins to start converting more website visitors into leads.
Live chat and bots
We live in a world of instant gratification and low patience which is why it's increasingly important to be available to answer queries. HubSpot enables you to connect with website visitors when they need you through live chat and automated chatbots to help you provide superior support to leads and customers.
Email tracking and notifications
Do you wonder how long a lead takes to view your emails? With HubSpot's email tracking system you'll be notified as soon as someone opens your emails, clicks a link, or downloads an attachment. In turn, you can time your follow ups and ensure no lead turns cold.
Conversations inbox
This key tool provides one secure place for your sales, marketing, and customer service teams to view all conversations, including team emails, live chat, chatbots, website enquiries, and more. Say goodbye to double-up emails and missed opportunities!
Meeting scheduler
Offering customers an opportunity for a one-to-one conversation with their favourite sales or customer service rep ensures no one slips through the cracks. If a contact wants further information, they have the power to book a time that suits you both on your calendar.
We've barely scratched the surface of the features within the HubSpot CRM platform, but these alone are enough to elevate and grow your business beyond belief. Customers are at the heart of every business and HubSpot's tools understand this, helping you to nurture every lead until they become a loyal customer.
Depending on your business' unique needs and size, HubSpot offers different hubs to add to the CRM, all at different prices (but the CRM is always free). We take a deeper look at these options below.
HubSpot's Free CRM
At the entry level, the HubSpot free CRM is still a lot better than other paid systems. You can add as many contacts as you like, have as many people on your team as you like, and you'll even get access to the free sales and marketing tools too. For a business starting out this is a great way to take your marketing from 0-100 very quickly!
What you'll notice is that HubSpot then has Marketing and Sales Hubs that are paid-for extras on top of the CRM. As your business grows you may find that you want to tap into these resources. The free CRM is an excellent starting point, but does have more limited functionality when compared to the Marketing Hub and Sales Hub extras.
HubSpot Pricing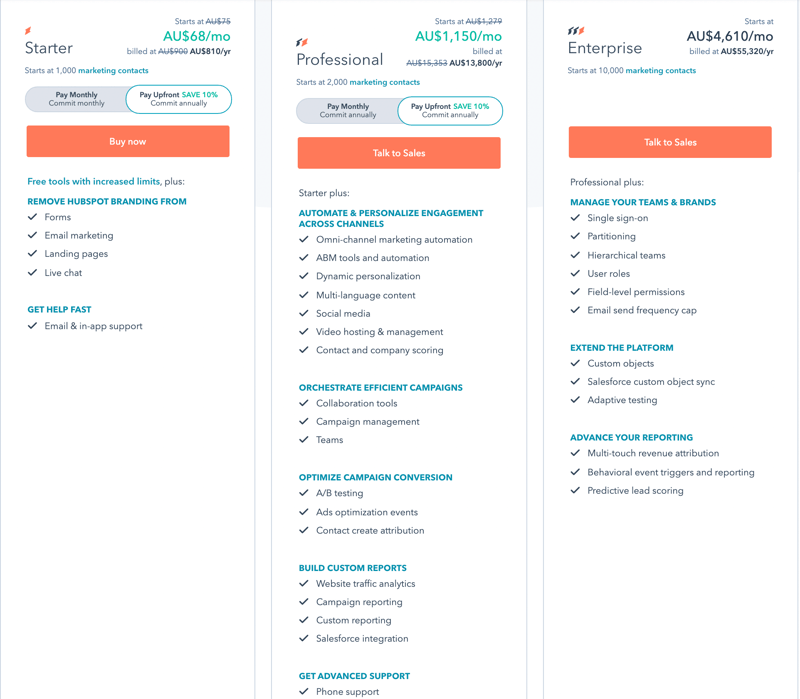 On top of the free CRM, HubSpot offers paid tiers for both their marketing and sales software. These are Starter, Professional, and Enterprise. So, what's included in each tier?
Marketing Hub Starter | $68 per month (AUD)
Make use of all of the free tools with increased limits as well as gain the ability to remove HubSpot branding from forms, emails, landing pages, and live chat. You'll also get access to email and in-app support.
Marketing Hub Professional | $1,150 per month (AUD)
Combine everything from the free tools, and Starter, plus more and you're at the Professional tier. The additions include the ability to automate and personalise engagement across channels (with omni-channel marketing automation, Account Based Marketing tools, social media, video hosting and management, and more). Alongside this, you'll gain collaboration tools, campaign management, campaign conversion optimisation tools, custom reporting tools, and phone support.
Marketing Hub Enterprise | $4,610 per month (AUD)
With Enterprise, you get all of the features included in Professional plus improved management of your teams and brands (with single sign-on, hierarchical teams, user roles, and more). You'll also gain more advanced reporting features such as multi-touch revenue attribution and predictive lead scoring.
It is worth noting that if your Marketing Hub subscription includes marketing contacts, you're able to choose which contacts you'll be billed for. Marketing contacts are defined as the contacts you wish to market to, while non-marketing contacts are not. When defining a contact as a marketing contact, you have the ability to use tools such as marketing emails, ads, and marketing actions in workflows. However, if you set a contact as non-marketing you won't be able to use marketing tools for this contact.
In your HubSpot account, you pay for your contact tier. Contacts who have been set to marketing contact will count towards your contact tier, and those set to non-marketing contact will not.
Sales Hub Pricing
HubSpot's Sales Hub has the same 3 tiers - Starter, Professional, and Enterprise. The offerings (much like in the Marketing Hub) range from basic with the free version to comprehensive for the Enterprise version. The pricing for these is as follows:
Sales Hub Starter | $68 per month (AUD)

Sales Hub Professional | $648 per month (AUD)

Sales Hub Enterprise | $1,730 (AUD)
See what's included in the Sales Hub tiers at www.hubspot.com/pricing/sales.
The best way to optimise your inbound marketing efforts to their full potential is to consider using a HubSpot Partner Agency, such as ourselves, to help you get the most out of your HubSpot portal. We offer a range of HubSpot Support Services. Although, you'll first need to decide if HubSpot's a good fit for your business. To help figure that out, why not try our free HubSpot checklist by clicking on the button below?
Download your free guide to
Smarter SEO
Good SEO can mean the difference between your business being found, or you being lost in the growing mass of online resources. This guide is designed to help you rise above your competition.
Download now