HubSpot Pricing explained
23.01.18
In November 2017 HubSpot announced a new pricing structure at its Inbound international conference in Boston. Retaining its main structure of 3 core marketing software offerings one of HubSpot's big announcements was that it had added the ability to access most of its software at limited level for free.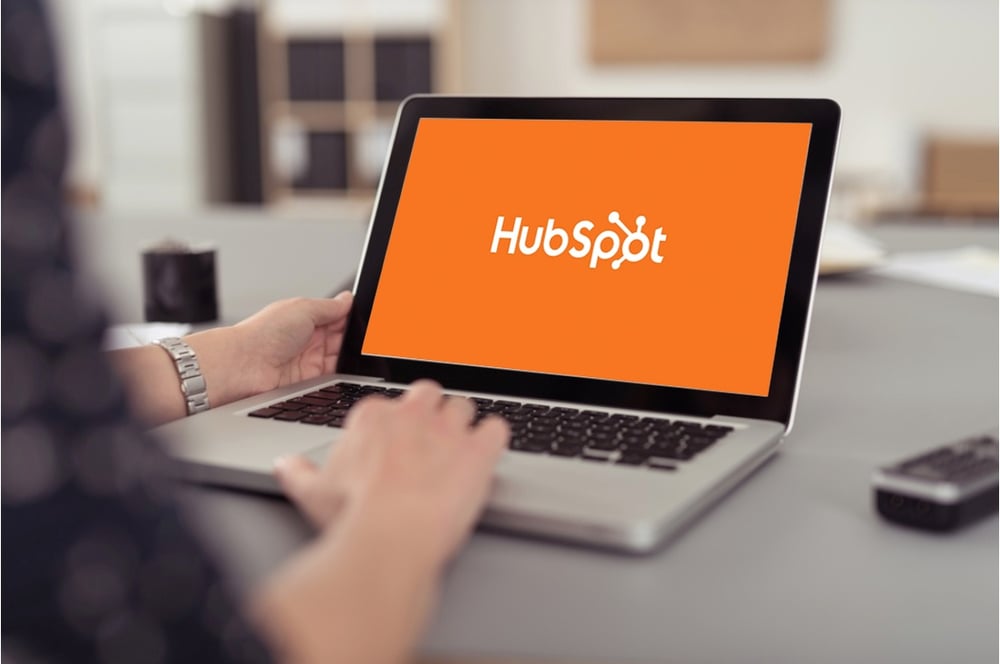 HubSpot has been through some very significant changes in recent years. From only offering paid licenses to bringing out a whole raft of cool features for free this is a company that doesn't stand still. For those unfamiliar with HubSpot's pricing for paid licenses we've created a basic breakdown.
HubSpot's marketing software is broken down into four tiers. Free, Starter, Professional and Enterprise. Below we'll outline the key differences between HubSpot's marketing licenses.
HubSpot Free Inclusions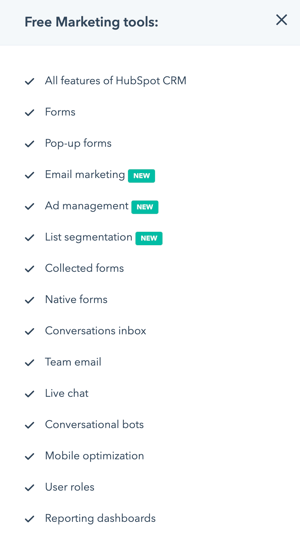 HubSpot has always offered a free version of the CRM but now they offer free marketing tools and this is a massive benefit for start-ups and small businesses.
Now including pop-up forms, email marketing, segmentation and some ad management there are a bunch of tools a small business can use.
Many of these tools include the HubSpot branding, but if you don't mind the logo sitting at the bottom of your emails then you can crack on with the tool.
This means you can ditch Mailchimp (they even offer a way to migrate your database over) and have your emails natively integrated to your customer database.
HubSpot Starter Inclusions
HubSpot starter cost $50USD a month and includes all the features of the HubSpot CRM. Unlike Free you can create custom forms (that's right, the free forms have default fields). Whereas the free email marketing is limited to sending 5,000 emails a month (so that's one email sent to 5,000 contacts) but Starter enables you to send 5x the amount of emails as contacts in the system. So if you have 10,000 contacts you can send 50,000 emails, or 5 emails to each contact a month.
You can create 25 smart lists and 25 static lists. This sounds like a lot but if you have 5 personas and 5 lifecycle stages (prospect, lead, customer, etc) then that's 25 of your lists done.
Your forms also get upgraded to have the HubSpot branding removed. The marketing report dashboard is upgraded to include a productivity report as well.
HubSpot Professional Pricing & Inclusions
HubSpot Professional comes with a big jump in price but also a massive evolution in functionality. At $800USD a month you unlock marketing automation (workflows), smart content (dynamic elements based on custom rules) and A/B testing on emails and landing pages to name but a few.
The contact limits in the CRM are treated slightly differently. With Professional you get 1,000 contacts included and every 1,000 beyond that is charged at $50 USD per month. If you don't get your HubSpot portal through an agency like us then HubSpot does require a very reasonable onboarding fee which gives you one-on-one training on how to use the portal with a HubSpot specialist. Alternatively your HubSpot partner agency can assist you with customised onboarding. We find HubSpot Marketing Hub Professional to be the default for a lot of businesses that are looking to really focus on their digital marketing efforts and see significant results.
HubSpot Enterprise Pricing & Inclusions
The king of inbound marketing set-ups you get full access to everything the HubSpot software has to offer. Don't want to be manually inputting your lead scoring rules to feed sales, don't worry Enterprise has predictive AI backed lead scoring. This added functionality is reflected in the pricing as Enterprise jumps to $3,200USD a month.
At this level you receive 10,000 contacts included, so is worth considering as a cost factor if you're paying $450 a month for 9,000 contacts on Marketing Hub Professional. Every 1,000 contacts above that only cost $10USD per month versus Marketing Hub Professional's $50USD per month. Enterprise can be very appealing to contact-heavy businesses such as e-commerce stores.
The main benefits to Enterprise come in the form of content partitioning, phone support and connected social accounts. If you're running a business with multiple presences (regional offices for example) with a level of controlled autonomy then Enterprise is ideal. You can centrally store everything (assets, contacts, sales tools) but restrict access accordingly. This enables a head-office led approach with functional flexibility.
HubSpot charges a $6,000USD onboarding fee for new Marketing Hub Enterprise accounts but waives this if a partner agency is onboarding your business.
HubSpot add-ons
HubSpot offers a great range of additional products and services beyond the marketing hubs. These include:
Website hosting and CMS - $300USD a month
Reporting - $200USD a month
Ads - $100USD a month
Dedicated IP - $500USD a month
Custom Domain - $700USD a month
HubSpot also offers a range of additional services, which include consulting and set-up services called Premium Services. These include:
Inbound consulting (monthly) - $350USD per month
Inbound consulting (ongoing) - $650USD per month
Technical consulting (ongoing) - $650USD per month
Premium Consulting - $1,200 per month
Marketing Fundamentals Training - $1,000USD one-time fee
$400 USD per month for 5 users gets you the full range of HubSpot sales solutions. Create multiple Deal pipelines it also includes some pretty handy AI in the Likelihood to close contact property (jump the image to learn more).
HubSpot's range of solutions isn't limited to marketing either. From sales to service the entire flywheel of customer interaction and business growth is covered. Start-ups, SMEs and Enterprise level businesses can utilise HubSpot extensive range of tools to growth their organisation.
To discuss the HubSpot tools that would best suit your business book a free chat with a member of the Vanguard 86 team by clicking the button below.
filed under HubSpot