Marketing tips for too busy marketers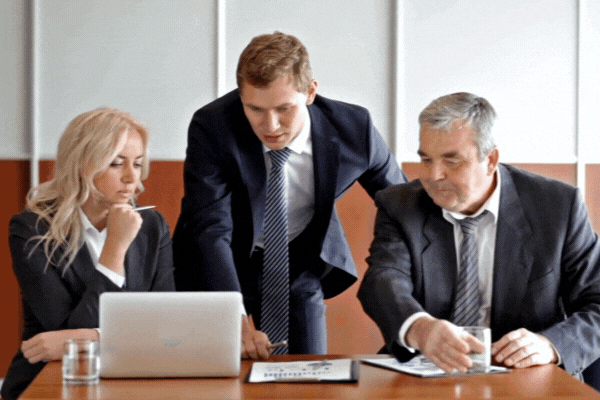 As businesses grow and get busier it is common for marketing initiatives to take a back seat. While being busy is an indicator that your previous marketing efforts were successful, that doesn't mean it's time to slow down. In fact, if your marketing comes to a halt while you're busy your growth might soon fizzle out.
Marketing should remain a priority even when you're under the pump. This is not to say you need to crowd your calendar with marketing initiatives, but you do need to remain consistent if you want to keep your increased sales consistent.
If you're finding the words "we're too busy to market ourselves" coming out of your mouth, we've got some great time-saving and low-maintenance tips for you.
We understand you're busy so feel free to take the above tips and move on, or for more details on how to implement these tips and more, read on.
Our top 6 marketing tips for when you're too busy to do marketing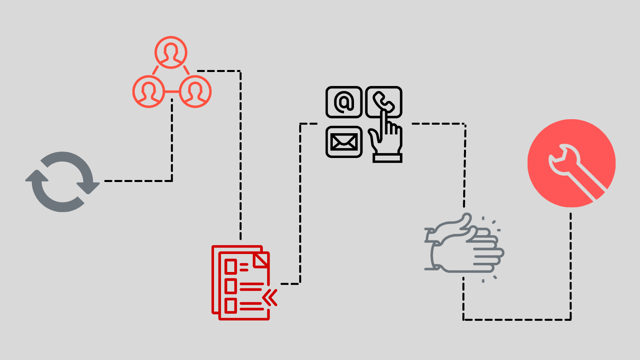 Marketing tip #1: Reuse and recycle
When time is of the essence, there's no harm in reusing work you've already completed. Simply refreshing old content to ensure it's still relevant to today, or repurposing content by turning it into something else are both speedy ways to generate more marketing quickly.
For example, think about emailing contacts a list of your best-performing blogs of all time, or make a selection of related blog posts that are sitting on your website and turn them into premium content, such as an informative guide. This could then be marketed through social media, email marketing, pop-ups, and more!
Marketing tip #2: Leverage the wider team for blogs
Speaking of blog content, we suggest this is one aspect of inbound marketing that you don't skip over. Even just one blog post each month can be enough to boost your search rankings, improve visibility, and attract new visitors to your website.
However, simply throwing words together on a page won't do the trick. Blog content needs to cover key phrases your prospects are searching for while adding value to the reader. The bonus is blogs don't have to be overly complex or long (300 words minimum to avoid being penalised by Google), they just need to cover a relevant and helpful topic.
If you can't make time to write blog posts enlist the help of your wider team. Your sales team is sure to have a raft of questions they commonly get asked, and if you cover the topic in a blog that they can direct people to in the future you'll be helping them out too!
Marketing tip #3: Use email templates to speed up the creation process
To date, email marketing is one of the most effective ways to engage with your client database. It has consistently yielded the highest ROI compared to other marketing channels for the past 10 years!
To save time on email marketing it's important to keep things short, sweet, and simple. No one wants to open a novel when they click on an email. This works out well for marketers as a few well-written sentences and a compelling visual will ensure you make an effective email.
Also, creating one or two great email templates will increase your efficiency tenfold as you can simply reuse them every time you go to write an email. You can also use software like HubSpot to automate your email outreach and save you loads of time and effort.
Marketing tip #4: Schedule social media posts in advance
Social media is a great tool for generating more website traffic, especially when your posts link back to your website. Maintaining consistency with your social posts doesn't have to take hours on end. It can be as simple as pencilling in an hour every week to plan and source your content.
It doesn't all have to be new content either, reposting old posts or sharing user-generated content are great time-saving methods that still produce engaging posts. It's all about honing in on what is relevant and interesting to your audience. To make things even less time-consuming, you can use scheduling apps like Hootsuite or Buffer to have a week (or more) worth of posts ready to roll out.
Marketing tip #5: Make your employees your biggest advocates
Word-of-mouth marketing is a more impactful tool than people realise and it requires very little time from marketers. It has been said that customers are more likely to buy a product or service if they learn about it from strangers, as opposed to brands. So, recommendations from family and friends are bound to have an even bigger impact.
By living and breathing the ethos of your business, and delivering a top-quality product or service, you may just convert your employees into brand ambassadors. Encouraging staff to share their work on social media can be a great brand awareness booster while creating an organisational culture that will make other businesses envy you.
Marketing tip #6: Don't fix what's not broken
Everything you need to know will lay within your marketing data and analysis. After you've run various campaigns, take a close look at your results as they can point to exactly what you should be doing next. With time constraints, there's no need to reinvent the marketing wheel. Stick to the initiatives and campaigns that have been historically successful and that you already know how to achieve. As you continue growing, it's always helpful to repeat your proven methods of generating revenue.
See, it's entirely possible to continue your marketing efforts when you're pushed for time. These marketing tips will ensure your contacts stay engaged with your content while you save some time and continue pushing for business growth.
At the end of the day, if you find that even with these tips you're still lacking the time to produce consistent marketing, there are alternatives out there. Another great way to achieve high-quality results from marketing for time-poor businesses is to outsource your marketing to a marketing agency. This can alleviate any stress on your business while you focus on hitting your sales and growth goals.
In the meantime, for a few content ideas and a little marketing inspiration check out these 32 enviable examples of inbound marketing.
Download your free guide to
Smarter SEO
Good SEO can mean the difference between your business being found, or you being lost in the growing mass of online resources. This guide is designed to help you rise above your competition.
Download now