10 signs you're ready for a marketing agency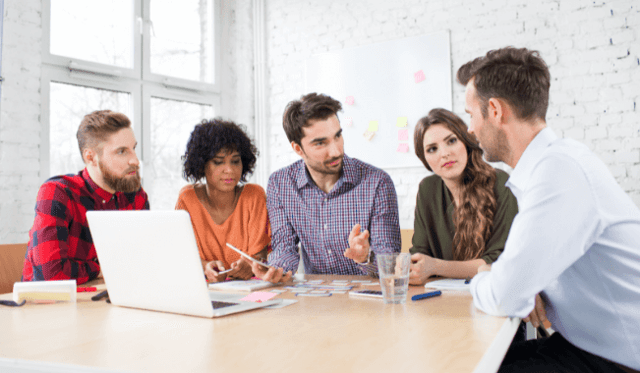 Growth, whether planned or in progress, is a challenge that requires a business to do something it's never done before. Your business might be targeting a new milestone, or your market might be changing and you're being dragged along for the ride. Either way, a business cannot get there by doing the same things it's always done.
Under either circumstance, a business will look at new solutions to reach greater heights, or navigate choppy waters. In this article, we'll focus on growth-driven change as that's more likely to drive a company towards new opportunities.
Some of the reasons a business can look for growth-driven partners include:
A desire to reach a new level of success.
New competition in the market to fight off.
A new opportunity that needs to be maximised.
Sales teams are seeing leads dry up.
In all of the above, marketing holds the key to success. It can push the business forward and reach new customers, or it can reposition your business versus the competition. Marketing can fully leverage a new opportunity and it can consistently bring inbound leads to your sales team.
When a business sees the value in effective marketing it might investigate the following methods of implementation:
Hire an internal marketing resource.
Engage an external marketing agency.
Do both.
Some key indicators will show you which option is better suited to your individual goals and circumstances. Throughout this article, we will showcase some of the key factors that guide businesses in their decision making in an attempt to help you decide which route is best for you.
As a digital marketing agency, we've had hours of discussions with business owners helping them to find the right solution for them. Sometimes we'll advise them to not engage with us and pursue a better solution. Sometimes a business owner has ventured down one of these paths previously and it hasn't worked out. Either way, we try to be honest about whether we're the right provider for their intended objectives. So let's explore when engaging with a marketing agency is a smart idea, and when it's not.
1 - You need more diverse expertise
This is a very common challenge a business seeking growth comes across. You're experts at what you do, but have a weak spot when it comes to digital marketing. You know you need to do it, you might even know the basics, but the breadth of knowledge required is too much to handle.
You may even have an internal marketing person but their speciality lies in a field that doesn't cover the activities you have planned. This is when a marketing agency is a perfect solution.
Marketing agencies have access to a wide range of skills and expertise. They often have specialists that a business wouldn't be able to make full-time use of until they're a $100m+ company. Specialists in PPC, SEO, UI, or even a developer might not be a sensible investment as a solo skill set, but a marketing agency has all of these in their roster.
2 - You don't know which marketing channel will deliver results
If you've identified that marketing is the ticket to your success then you've probably run into another issue. 'Marketing' is a broad discipline and you might not know which basket to place some, or all, of your eggs into. You want to try a few areas to see what resonates with your industry and customer base but need to determine whether the results you're seeing warrant further investment.
Marketing agencies can come in various forms. We've previously explored the different types of digital marketing agencies but the type you're after is a 'full-service' digital marketing agency, like Vanguard 86. These full-service agencies create marketing plans as well as execute them via a wide range of channels, and then analyse their performance to make future recommendations. From writing SEO-focused blog articles, running Google and Facebook ads, creating and sending email campaigns to managing social media and websites, they do it all.
Hiring a full-service marketing agency enables you to try a wide variety of marketing channels but under the expert eye of a team that is familiar with each and can get the best results from them. You might have a set view on what you need to do but these external experts will at times challenge that and offer their insights as an alternative.
3 - You want external insights and expertise
Sometimes the only way you can break through in an established industry is by trying something your competitors are not. This can come from a fresh set of eyes or insights from other industries. Hiring a marketing person does bring in a fresh perspective but hiring a marketing agency brings you several. Our team alone has people that have worked for Honda in Europe, TradeMe, Air New Zealand and more. Hiring someone with that depth of experience would be very challenging indeed!
An agency can benchmark your performance against their other clients, as well as publicly available industry metrics, to gauge your success. And while your internal team can experiment over several campaigns an agency can shortcut that learning curve by doing something they know works.
4 - You want hiring flexibility
If you're testing the waters on a new approach you may need to have flexibility should things not work out. Employment law in New Zealand is quite different to that of other countries and it has become unlawful for employers to use 90 day trial periods unless they employ fewer than 20 staff. For many businesses, this can increase the risk of hiring the wrong person in a new role. Doing so could mean the difference between business success and an environment no one wants to work in.
Engaging with a marketing agency offers much more flexibility. The terms of engagement are negotiated at the beginning and are either limited by timeframe or by the scope of a one-off project. We, for example, do both. We have project-based engagements for website redesigns, CMS transfers, and marketing strategy days, then have timebound engagements for HubSpot onboarding or marketing management. At the end of the fixed-term contract, the business has the flexibility to end the partnership or renew for a new term.
5 - The sales team need results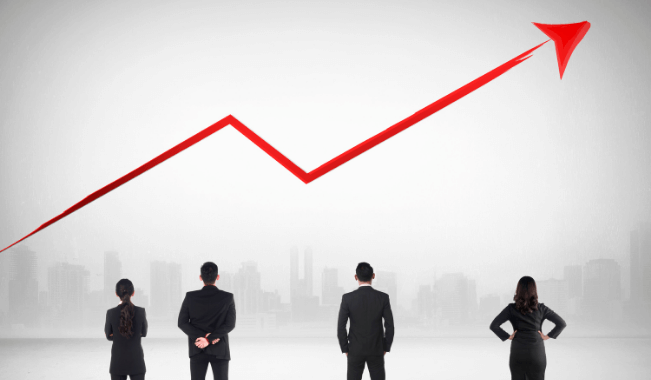 It's common for marketing and sales to not be fully in sync with each other. Either the marketing team is reduced to creating brochures and sending promotional emails to support sales, or both teams are like ships passing silently in the night. The truth is that they should be some of the most closely intertwined departments if success is to be achieved.
A growth-driven marketing team looks at ways to deliver business success, and that comes from giving the sales team more, better quality leads. Some of this comes from marketing to the right people and focusing on quality as well as quantity, but some of it comes from enabling the sales team to achieve better results. Marketing should provide tools and resources the sales team can use to close more business, and an agency can deliver this.
Marketing agencies, generally, have a more successful client relationship if they can prove a positive return on investment. If they can show that their work is directly impacting a business's bottom line then they become a valuable partner, rather than a cost centre. This can only be achieved if they can enable the sales team to sell more, and deliver insights and analytics on areas for business improvement. At times this can come from highlighting weak spots in the processes so the whole business can move forwards but it also comes from bringing fresh ideas to the table. A marketing agency works across multiple sales teams so can suggest activities and methods other teams implement that work.
6 - Your 'tech stack' is becoming unmanageable
It's common for businesses to 'bolt-on' solutions as they grow. From CRM platforms, sales pipelines, reporting software to ERP and accounting apps it can become difficult, and frustrating, having so many places where information is stored.
An agency can bring significant benefits to a business struggling with an ever-growing tech stack. From having the internal expertise to get the most out of each to potentially assisting with some consolidation, there are a number of options available. Change can be challenging but having a team of experts on hand can reduce this pain. We often help businesses consolidate their technological solutions into one platform, or we look for seamless integrations (some of which we build ourselves) so that this mountain of 'solutions' stops being a problem.
7 - You seek greater efficiencies
Sometimes a business can grow simply by removing the barriers to expansion. More customers needn't mean more work, or more people if you can become more efficient in handling the workload. Your business might be looking to streamline processes, offload manual tasks onto automation, or reduce double-handling inefficiencies.
Many marketing agencies can't dive this deep into a business but Vanguard 86 focuses on business optimisation via marketing. This includes using marketing automation to reduce manual handling, create timely tasks and, of course, send client communications automatically.
Efficiencies can also be achieved by consolidating your marketing platforms and even support services. You might have a web developer you work with, a graphic designer, and even a Google Ads specialist. Wouldn't it be nice if they were all managed by one digital marketing agency? Having one Account Manager you work with at an agency, that liaises with all these individuals, can also create efficiencies. The same goes for your marketing platforms. Instead of using Mailchimp for emails, Buffer for social media scheduling, WordPress for website management, and Google Analytics for reporting, wouldn't it be so much easier if everything were in one place?
Efficiencies can also come from integration. If all your platforms can't be rolled into one then having an agency to support or build integration can be key to business success. From giving your sales team greater insights on performance issues to ensuring that customer data is accurate, these integrations can be imperative for a business looking to reach that next level.
8 - Business leadership needs to lead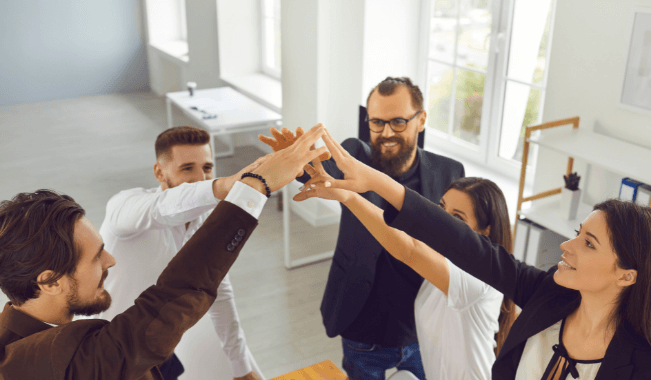 Having senior management directly create, or manage, your marketing might be stopping them from guiding the business to the next level. Either they're stuck 'doing the doing' because they can't let go or because the right person to take over isn't available, but either way, something needs to change.
A marketing agency can be the perfect solution because they're relatively autonomous. Yes, they still need someone within the business to focus direction sometimes, approve plans, and sign-off assets but they do 80% of the work themselves.
You may have been surprised to see option three in our initial list of routes available to a business seeking growth through marketing. Why would you have a marketing agency and an in-house marketing person? This is actually quite common as this internal marketing coordinator acts as a bridge between the leadership team, sales team, internal stakeholders and the marketing agency. This can give the leadership team within a company even more flexibility to take a birds-eye view.
9 - You need budget transparency & planning
This point comes with a caveat that not all marketing agencies are the same in this regard. If you're thinking about engaging with a marketing agency discuss how the 'out of scope' work is managed, and how frequently they invoice for additional projects. You can explain that you have a fixed monthly budget and most agencies should be able to stick to that.
At Vanguard 86 we clearly outline the scope of work beforehand. For our marketing management programmes, we show what will be delivered each month and offer the option for work to be rebalanced across the term if needed. This can be necessary when one month requires slightly more work than usual. For our fixed-price projects, like a website design and build, we'll clearly explain when something is in scope and when it will incur additional costs. It's then up to the client if they want to skip that feature or spend the extra money.
In either case, if you have a very fixed budget we can work to that. If you have no budget for Google Ads we won't include it in our plans. If your website build can only cost $12,000 then we'll ensure our designs stay within that scope. If a situation arises where you're requesting services that would cost more we clearly explain that and enable you to make the final decision on whether that expense is justified.
10 - You've seen successful businesses use them
Some businesses keep their best weapons secret and a marketing agency is no exception. When a business grows through engaging with a marketing agency they don't want to lose that advantage by letting everyone else in on their secret. But, if a business is willing to invest in a marketing agency for growth, and they're still recommending those services, you can tell that the results are truly there.
Take leading Australian shed manufacturer ABC Sheds as an example:
"Traditionally I have been a skeptic of digital marketing agencies, due to many broken promises and little ROI - but V86 have blown me away! Thomas and his team at V86 are a wealth of knowledge, they are really helpful and willing to jump into action with short notice campaigns. Never have to follow them up for anything, they are all over it! Wouldn't hesitate recommending them to anyone."
Evidence of success is often silent. Greater business efficiencies mean that a company can grow without hiring for a while, for example, as many tasks are automated and salespeople can do more without necessarily staying late.
So if you're looking to grow your business, whether it has a $2m turnover or $20m, and you believe an agency might be the solution then chat with us. We're not always the best option and will be open about our suitability as early as possible. If we know of a better solution we will let you know! If you're ready to talk then book a time with a specialist by clicking the button below.
Download your free guide to
Smarter SEO
Good SEO can mean the difference between your business being found, or you being lost in the growing mass of online resources. This guide is designed to help you rise above your competition.
Download now