Too busy to do marketing?
28.10.16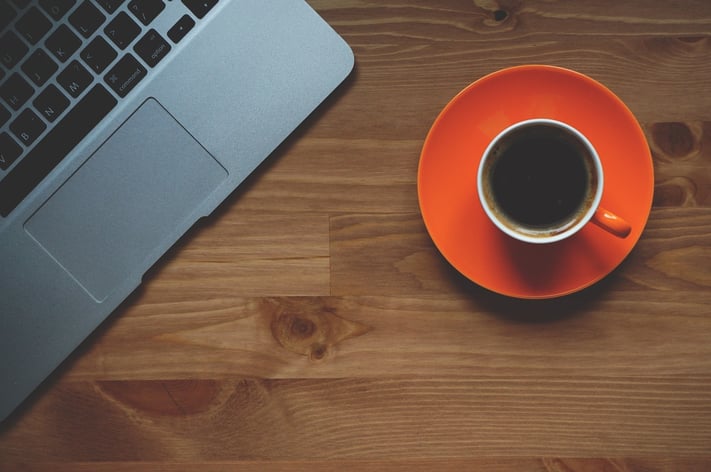 Not everyone can admit when they're not on their A game but this month I look at one of my core responsibilities, that I usually get done to the best of my ability, and I find this month that I've really delivered a sub-par result.
If you're a salesperson you'll know the feeling. Starting out at the beginning of each month you see your sales target and you just want to take a baseball bat and smash it out of the park. If you strike out and miss then you finish up the month feeling disappointed and deflated. You don't feel like you brought your A game.
"We're too busy to market ourselves" words I've heard a dozen times...
I fell into a well-worn trap with business owners and this month I'm holding up my hand and admitting it. This month I spent more time working in my business than working on it.
In fairness I had good reason to. I had a new employee start full time, we onboarded two new clients and launched a multi-channel lead generation campaign for our biggest client, which is so far seeing excellent results. That of course doesn't factor in the work we're being asked to pitch for or the multitude of smaller requests we get for help.
But that's no excuse. I've consulted too many businesses that call me in when they are coming off a really busy period and heading into declining sales and enquiries. The first question I ask is "What marketing did you do during the busy period?"
"None," comes the inevitable reply, "we were too busy."
At this point the penny usually drops for them. You were too busy being successful to market for more success. Now that the business isn't busy they want marketing to bring home the bacon but guess what, funds are running low and there's little room for investment. Marketing is suddenly trying to catch fish with its hands tied, and a shorter rod than is useful.
When times are busy it can be tempting to have all hands on the pumps to keep your head above water, but if one person doesn't have their gaze fixed firmly on the horizon then you'll go from drowning to running aground.
So even though we delivered decent results for clients, and that work is delivering us more leads, we can't ever forget that we're never too busy, or too successful to market ourselves.
In our case that means taking some time from marketing our clients, to marketing ourselves and ultimately, that's my responsibility.
filed under Vanguard 86