Types of digital marketing agency
Lots of businesses sit under the category of digital marketing agency, and it can be confusing to understand which ones do what. This article will help you understand the different types, and what they do so you can find the one that will help you best!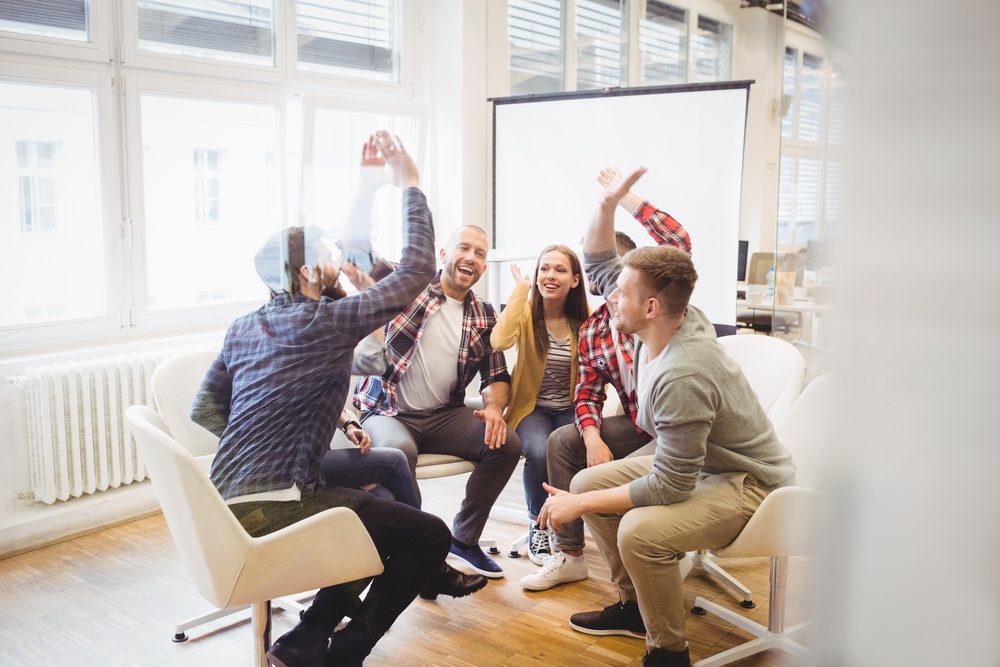 This article was actually inspired by a recent conversation with a new occupant of our building. We were being introduced and naturally one of the first questions we asked was "What do you do?" The response was a very excited "Everything!". I thought this was awesome - finally, someone that can fix my guttering.
The truth was that they were full service IT server management and security, which is not my definition of 'everything'. But within their industry that may be seen as offering more than most.
It's an issue we come across quite often. We'll get enquiries to manage people's social media, and whereas that's something we manage for our clients we do it alongside all their other online marketing - not in isolation. So what are the various types of digital marketing agencies out there, and what do they do?
Generally speaking agencies mirror the different disciplines of digital marketing. These include (but are not limited to):
Social media
Search Engine optimisation
AdWords/PPC
Website design/management
Content marketing
PR/Influencer marketing
Email marketing/DEM
App design and build
So what does each do?


Social media agency
The name is pretty descriptive, but even then it tends to be an umbrella term. In reality they are likely to have a focus on Facebook, Instagram, LinkedIn or Twitter. It's worth asking which they manage the most. You'll often find that a social media agency is a one person operation, or a small team of collaborators. They may provide content, or you will have to supply it and they will have a curator role.


Search Engine Optimisation
An SEO agency is likely to have a defined team, and can manage your website's on-page optimisation as well as ensuring your site complies with changing algorithms and standards. They will often conduct a weaknesses audit as a starting point, and create a plan of improvement. This can either be implemented by them if they have access to your website, or it can be passed to your web design agency.


AdWords/PPC
These agencies will help you spend your money effectively. You are highly likely to be wasting some of your advertising budget if you haven't engaged a specialist for this. In some cases you'll spend the same as what you're losing in inefficiency if you go with an agency, but they will optimise and take the workload from you. Many will be fully trained in Google's programmes and will ensure you comply with best practise.


Website agency
I've changed the title here because even under the 'website agency' space, there is almost a chasm between some of the agencies in this category. You'll generally find two major camps here; design or build. Both will do the other but they will have a specific focus. A gorgeous looking website is likely to have a clunky back-end system and minimal systems integration, likewise a website with a beautiful back-end (stop giggling) might not be quite so glamorous to look at.


Content marketing
These types of agencies are on the rise. You'll find some one man band style specialists, and likewise you'll find entire teams dedicated to this speciality. A content marketing agency will develop the strategy, create the content (with a tweak depending on the distribution outlet), and deliver across platforms too.


PR/Influencer marketing
With the growth of Instagram, blogging, and YouTube, star agencies that can get your products into the hands of people with a huge reach are becoming increasingly popular. If you've got a hot new product that requires high levels of awareness quickly, then this form of word of mouth is key.


Email marketing
It's rare to find an email marketing agency that doesn't also do content marketing. This is because email marketing is often more effective if it's driving traffic to a content gateway or offer. However, if you want to simply outsource your emailing, then this could be the agency for you. You might not see excellent results if it's not built into a bigger strategy.


App design and build
When most people think 'digital agency' you probably imagine code being written in a trendy brick warehouse with a ping pong table at the centre. App design and build is the epitome of digital agency. They are likely to code and design websites or cutting edge platforms for a leading digital experience - need a VR walkthrough? These are the guys to talk to.
Are there agencies that provide multiple services?
Yes, there are agencies that find it easy to add another discipline to their roster due to skills that are easily transferable or acquisition of talent.
A digital marketing agency, for example, needs to execute every aspect of the above (or be able to easily outsource elements), to create campaigns that generate leads. This means they'll generally have a team of specialists that are brought together for each project. They'll also likely add lead scoring and marketing automation into the mix, which others are unlikely to touch.
SEO agencies or AdWords/PPC agencies will blend into SEM specialists (Search Engine Marketing), as the same principles that guide search rankings influence advertising performance. For them it's beneficial to offer both as it's easy to cross-sell services from one to another.
Web design agencies will also offer 'digital marketing' services. They are likely to include SEO, AdWords/PPC and possibly social media too. They might even offer email and content marketing. If you're adding additional services you're likely to be ready to look for an inbound agency to provide some strategy and focus behind the multi-faceted approaches you're taking.
Ready to discuss your digital marketing needs with an agency? Book a time with me to understand how we can bring value to your business' marketing strategy.
Download your free guide to
Smarter SEO
Good SEO can mean the difference between your business being found, or you being lost in the growing mass of online resources. This guide is designed to help you rise above your competition.
Download now