Attributing sales to marketing - HubSpot tools to help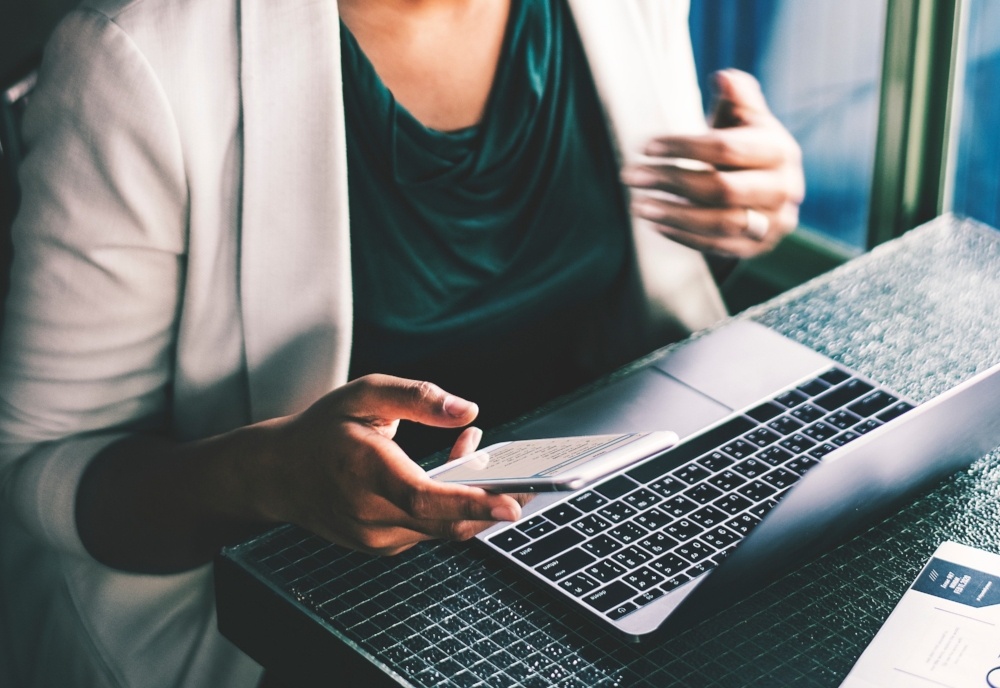 It's one of the biggest challenges marketers, business owners and sales reps face. Understanding the impact marketing has on sales justifies large marketing budgets, but the data can be difficult to come across. Not only is this due to a mismanagement of the figures (not knowing which numbers matter) but also a vagueness behind data collection.
Tools to help discover the Return On Investment (ROI) from marketing grow, and in this article we'll explore a few of these tools and methods that live within HubSpot.
If you're working hard to generate great leads in HubSpot, then it's essential you discover what works and what doesn't so you can scale activities for success.


HubSpot Campaign Reporting
Launched after their Inbound marketing conference, the analytics tool puts dollar amounts (based on deals) to campaigns across 6 core categories. It shows how campaigns have delivered on:
New contacts (first touch)
New contacts (last touch)
Influenced contacts
Closed deals
Influenced revenue

In the above example of 'influenced revenue', this business has had $2,339,273 of its revenue influenced by inbound marketing campaigns run by us through HubSpot. This means the contacts associated with these deals have viewed or interacted with at least one campaign asset we created before the deal was created.


Web traffic analytics
Also within the analytics set up within a HubSpot Basic or Professional license, is the traffic analytics. This is more focused on new contacts that turn into deals, but is still an advanced form of attribution beyond what is available to most businesses.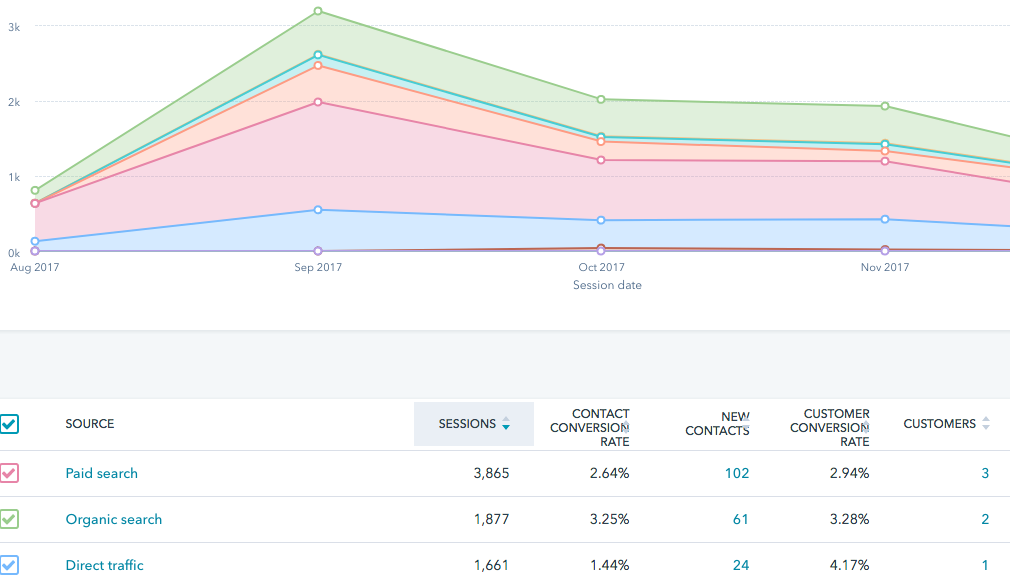 This analytics tool deals with prospecting as a typical funnel, where visitors are the top entry and customers are the bottom output. In the above example we can see the average website conversion rate for a visitor to then become a contact (by filling out a form) is sitting between 3.25% and 1.44%, depending on the source. Of those contacts, anything from 4.17% to 2.94% became customers. What we love about HubSpot is that we can click the customer number and see a list of names which then links to their contact record.


AdWords attribution
Known within HubSpot as Ads, this management and reporting add-on enables you to see how your AdWords (and other) advertising accounts are performing through the entire funnel.

The above example shows the funnel of views (impressions) of an ad through to clicks, and then the amount of leads (people that filled out a form after seeing the ad) that business has received. The estimated ROI pulls in data we've input based on the average close rate of the sales team from an online enquiry.
As you can see that from a relatively low, yet optimised ad spend and a high product value, the estimated ROI is rather high for this brand.


Social media attribution
With social media taking a large time investment, it can be important yet difficult to track the impact it's having on your business. Each social platform shows you how many clicks on a link you've received, but seeing the actions those users take on the website is important to the modern business.



The above shows the amount of website visitors that have come from various social media platforms, and then the amount of new contacts that have been created from social media. Those new contacts have downloaded guides and submitted enquiries so are easy to track. Within the deals part of HubSpot, you can filter social media as an original source to see how many opportunities have been created from social activities.
These are just a small sample of the analytics tools available, and that's before we've had a look at the reporting add-on available within the platform.
If you're wondering if HubSpot software would be the right fit for your business, download our free checklist to help you assess how it could benefit you.
Download your free guide to
Smarter SEO
Good SEO can mean the difference between your business being found, or you being lost in the growing mass of online resources. This guide is designed to help you rise above your competition.
Download now