HubSpot Sales Professional Updates
THIS ARTICLE WILL BE UPDATED WITH CHANGES AS WE GET THEM
Today (26th April 2018) HubSpot launched some updates to its software for a selected user base that are set to make life easier for businesses using HubSpot Sales Professional.
If you're not on the pro version of sales yet check out what's included in HubSpot Sales Professional here.
This is following a pattern with HubSpot of a whole new raft of updates getting announced at the annual Inbound conference in September (which we'll be going to and sharing insights from). What they're getting better at is launching previews of changes to partner agencies so we can anticipate some updates ahead of supporting our clients in maximising these new features.
HubSpot are constantly innovating and listening to customer feedback. Every so often their updates are a reaction to customer feedback but more often than not updates are innovative steps to add value to users.
So what are the planned changes?
Prospecting
HubSpot already has a pretty nifty prospecting tool in the marketing hub called 'prospects'. In it you can see the companies that have visited your website. It does this by gathering the ISP data from the company and then showing you how that ISP has behaved on your site. The aim is to give salespeople a hot list of companies checking you out. It's not perfect (home ISPs are not filtered out easily), but it's a better start than most companies have.
What HubSpot is looking to introduce in its Sales Professional software is a new feature buried in the Sequences tool called Recommendations. When you go to enrol a prospect in a sequence HubSpot will offer suggested improvements that can be made to give your sequence a little bit more punch. It suggests recent tweets by the company, or competitors you could reference.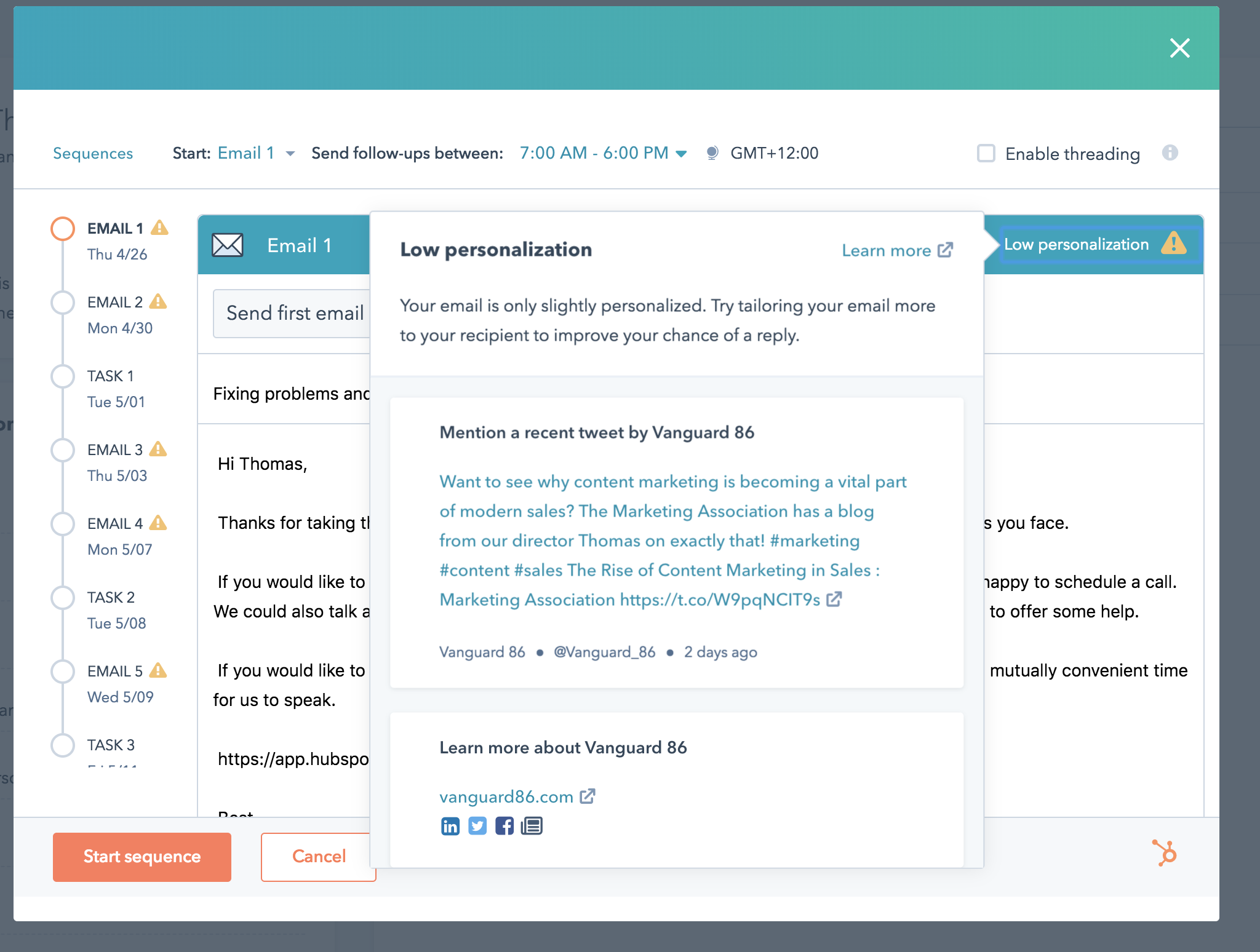 HubSpot is also looking to make sequences easier to use.
We often recommend setting up a list of people you want to email in a queue (you do this by selecting the contacts, assigning a task to email them then add that task to a queue). You can then start the queue and enrol those contacts on a sequence as you go.
HubSpot is bypassing that by starting sequence queues. We're not yet sure on how much time this will save over the existing process we recommend but once we have our hands on the beta we'll know for sure.
Workflows
Finally! We've been asking for a while that workflows gets a couple of much needed features and it looks like HubSpot has delivered.
Soon HubSpot users will be able to assign almost anything you do in HubSpot as a workflow trigger. Whether it's a task being completed, a call not being completed or a contract coming up for renewal.
It looks like Deal automation is not in the initial release but is on the horizon. Back in September of 2017 I went to HubSpot with a suggestion that quickly gained a lot of support. It looks like we'll have to wait a little longer to see this resolved but at least it's in the works.
Quoting
Creating quotes within HubSpot sounds like an awesome new feature. It's part of many a sales process but it's been mysteriously lacking from HubSpot. You can share the quotes you create through a secure URL and include purchase terms to the agreement.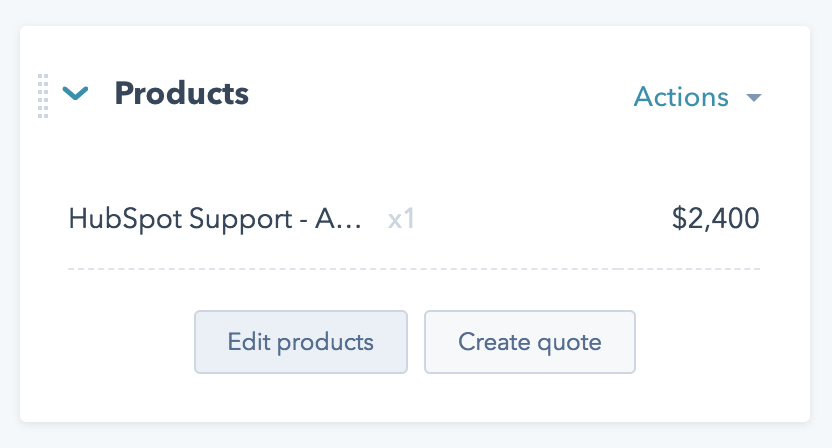 Here's a sample we created for you to check out. CLICK HERE.
Some businesses like images in their quotes of the products their quoting for and it doesn't look like you have that functionality in the new HubSpot quoting system but for those that use a third party application for quoting this might be a good alternative.
When are these getting launched?
These features are currently in beta testing with HubSpot Partners so we're going to have a play over the coming days and will get back to you with our thoughts on these new features.
We can't tell you much right now but I can say that we're particularly excited about a few of these.
Check back for updates as we receive them.
Download your free guide to
Smarter SEO
Good SEO can mean the difference between your business being found, or you being lost in the growing mass of online resources. This guide is designed to help you rise above your competition.
Download now