Review Tui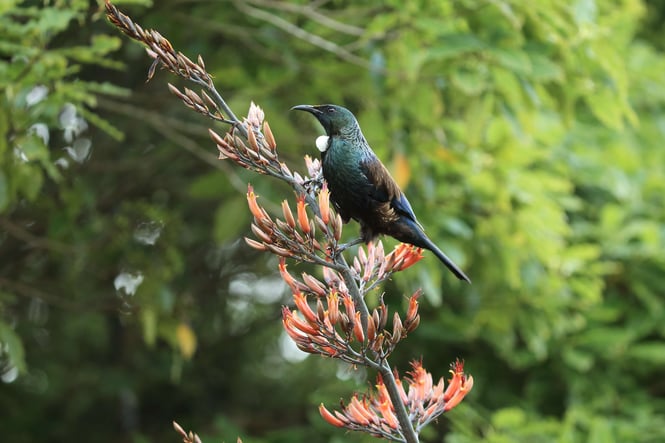 Building trust with your customers takes time. Multiple interactions are required to give them confidence that you'll do what's promised in exchange for their hard-earned cash. If you do a really good job you may end up with a customer that's willing to put their name alongside affirmations that your business is awesome. For many businesses, this is in the form of a testimonial – something they can proudly display on their website for future customers to see.
This strategy is sound. A survey by digital agency Fan & Fuel in the US back in 2017 showed that 97% of consumers say customer reviews factor into their buying decisions. And even though the above mostly refers to reviews, testimonials also benefit from similar gravitas.
Not sure what the difference is between a testimonial and a review? Learn more >
Yet having a bunch of testimonials on your website might not matter if people are being turned off your business thanks to bad reviews. Huh? I hear you say, surely they're the same thing?
In essence, they are, both are people saying what working with you is like. But reviews are often blessed with greater importance because of where they are placed. While a testimonial is buried deep on your website a review is often displayed on a prospective client's search results.
Let's take this business in the United States as an example. Leisure Pools USA proudly links to their client testimonials on their website, and they've gathered dozens of them with massive praise for the team. They seem like a really good outfit to work with! But if you Google them, or the term 'Swimming Pools USA' their Google my Business page shows a single review and it's a 1 star.
This clearly isn't a reflection on what working with Leisure Pools USA is like but if I'm searching for 'swimming pools USA' and in the list of options I see a business with a low review score I'm likely to stay away – meaning I miss out on seeing all the great testimonials on a business's website.
However, giving people a link to your Google or Facebook reviews account doesn't give you a chance to address any negative experiences before they become publicly aired. It also doesn't give you much of a chance to improve your business by understanding what's important to a customer, and where you can improve. What businesses need is a combination of internal feedback gathering and external review promotion.
That's why we built Review Tui.
Review Tui enables businesses to create customisable surveys and links to those surveys in emails, web chat or even in digital invoices. If someone's had a bad experience a member of staff is alerted so they can solve it before it becomes a public problem. If there are no issues the respondent is encouraged to leave feedback on a public review site.
The advantage is that the internal feedback can be used for testimonials while the public review improves search engine marketing. Review Tui enables you to create multiple unique links to the same survey so you can see if certain team members, stores or channels generate better scores than others, and you can monitor performance overtime on a centralised dashboard.
Unlike other score management systems Review Tui doesn't use a Net Promoter Score (NPS) to benchmark your results. The reason for this is that NPS is based on the question "How likely are you to recommend us to a friend or colleague?". This question becomes redundant when the system actively encourages and facilitates that person promoting your business. We can see whether they actually recommended your business, rather than simply intended to.
Your Review Tui score weighs the value of the score given by an individual. A review from a non-customer might not be as valuable, for example, as feedback from a customer. Likewise, a review from last year isn't as relevant as one from last week. While an NPS score measures your entire business against one question, your Review Tui score measures your feedback against an ever-growing subset of factors, giving a more accurate representation of how your business is perceived. It's sort of the same as if Google were to only rank websites on how many pages they had, rather than how relevant the website was to your search.
Review Tui is in the final stages of Beta testing and will be enjoying a phased roll-out as we simultaneously add more complex features as the user base grows. To reward users for the slight disruptions this development may cause we're offering discounted subscriptions for the first 50 portals to sign up in February. If you want to get more customer reviews, greater insight into your business's online reputation and all at half price, follow this link to register your interest (with no obligation to continue).
Download your free guide to
Smarter SEO
Good SEO can mean the difference between your business being found, or you being lost in the growing mass of online resources. This guide is designed to help you rise above your competition.
Download now