How do you know that your social media marketing is working?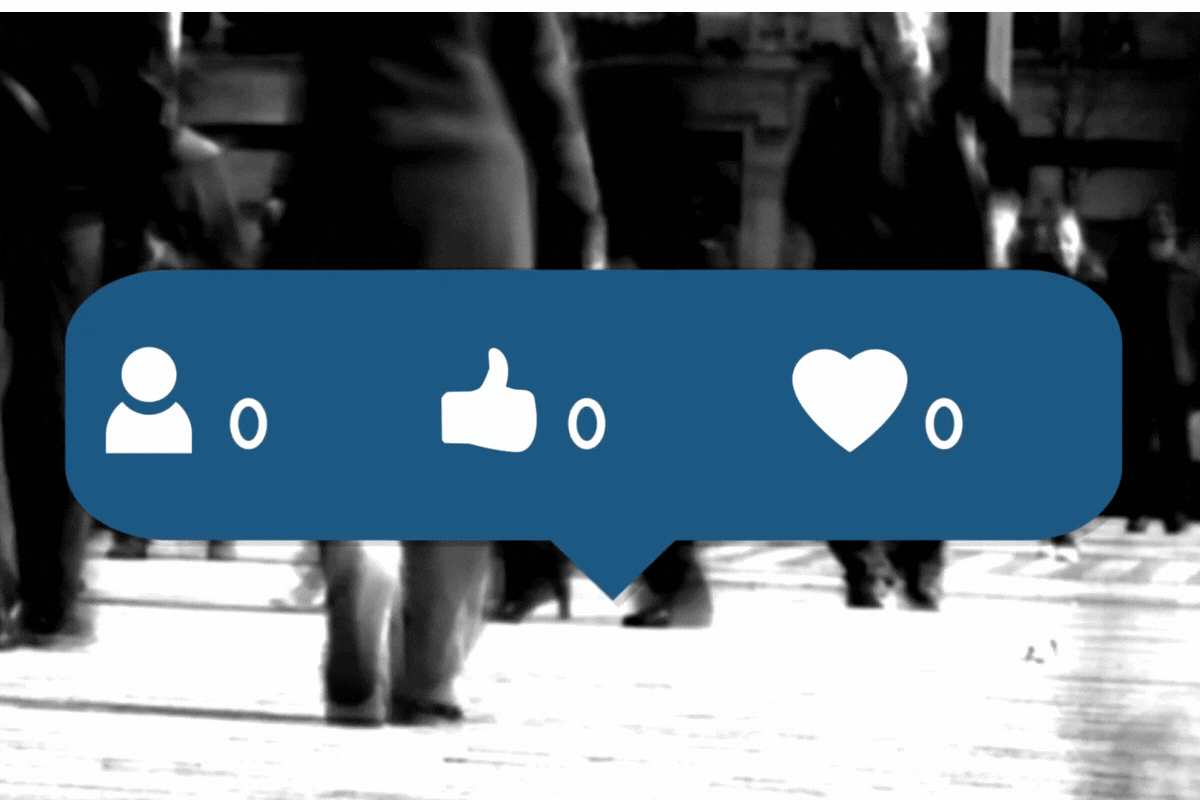 These days it's difficult to find a business that doesn't have some form of presence on social media. It's essentially the modern-day Yellow Pages, except that it allows for conversations to start, leads to be generated, and customers to be delighted with how you interact.
While most businesses do use social media to promote their business, it can be difficult to understand how well your social media efforts are actually working. With so many differing metrics out there including likes, shares, impressions, mentions, how do you know which metrics best indicate the success (or failure) of your efforts? And how can you track business revenue back to your social media campaigns?
While there is no straight answer or formula, due to the fact that businesses each have varying tactics and goals, there are a few metrics and strategies you can use as a baseline to show how well your social media efforts are working. Let's dive into what those are:
Download our guide to discovering which marketing metrics your boss actually cares about »
How are you using social media?
Social media can be used for a variety of different reasons, and at every stage of the buyer's journey. It can attract new contacts to your website, help convert visitors into leads, provide more information on your products and services, and keep customers engaged. The purpose for your channels can also vary depending on the platform you're using - you may find that LinkedIn is better at providing you with quality leads, while Instagram is better for generating a conversation with your audience. It's also important to acknowledge that this purpose can change depending on any campaigns you're running, or changes in your audience behaviour.
Once you understand the purpose of your specific channel, choose one goal to measure the success of your activities here. Four common measures of success for social media channels are as follows:
Reach

Reach describes how many unique individuals are exposed to your social posts, or potentially could be (potential reach). Social media channels typically showcase your posts to 5.2% of your followers. This means that if you have 1,000 followers, only 52 followers will see your post organically. Of course, you can increase your reach significantly by using

paid promotions

or boosting posts. This can be measured per post, campaign, or channel, depending on what you're looking to measure.

This metric measures top-of-funnel activity and can be good to measure brand awareness and the growth of your social channels.



Engagement

This can include mentions, replies, comments, likes, and shares. Clicks are measured separately since they're more closely related to traffic. This metric will show you how many people within your social reach are actively engaged with your content, and can showcase their level of brand engagement or their level of interest in certain topics. This metric is useful to identify whether the content you're producing is of value to your followers.



Traffic

This shows how many people have clicked from your social posts or pages through to your website. This is generally the metric that most businesses track because, at the end of the day, we all want more people coming to our websites and being exposed to relevant products or services. Traffic is also a simple metric to track, as it can be found in any Google Analytics.



Leads

This shows the number of contacts who found your business via social media, clicked on a link to your website from there, and then filled out a form to receive more information or opt in to further communications with your business. Social leads are the ultimate goal of an ROI-driven social media strategy, so it's important to have a solid process in place to track and nurture these leads effectively.
If you're unsure of what to track on your social channels, it may be worthwhile conducting a social media audit first. This will give you a better idea of what is or isn't already working on your channels, and give you a better understanding of your audience. Once you have your individual measures of success for your social media channels, it's important to understand how your social performance aligns with the overall marketing strategy of your business.
Your social media ROI
Ultimately, any marketing department will need to prove their ROI (return on investment) to business executives - who want to know that the time and money you're spending on social media is actually achieving results. In many organisations, this ROI will be shown by the number of sales you've accumulated. However, it's worthwhile investigating how social media can have other positive impacts on the business - such as building brand reputation and awareness, attracting and engaging existing and potential customers, and lead generation.
If you're measuring how many sales your business is getting from social media, you will first need to understand how long the sales cycle will be from a lead being generated from social media to then becoming a customer. This cycle can be anywhere from a few hours to a year in length, depending on the type of product or service your business offers. Because of this, there are other ways you can measure the success of your social media efforts in the interim:
Sign-ups for emails and events
Product downloads or trials
Downloads of marketing material
Visit-to-lead conversion rate
Website traffic
Reach and engagement
Sentiment analysis (how your audience feels about your brand)
It is recommended that you use the same metric to measure social media ROI, that you use to measure the success of your other marketing channels (like organic search, referral traffic, etc). This will help you understand how social media fits into the overall goals of your business and compares to other marketing channels.
Some things to consider when looking at the ROI of your social media performance are:
Lifetime value of a customer - how much revenue do you earn on average from a customer over the course of their relationship with your business?
Lifetime value X conversion rate - how much is each potential website visitor worth to you, based on the average percentage of visitors who convert?
Average spend from social media sources - how much do customers spend with your business if they originated from your social media channels?
Resource savings - did you save the business money by converting a customer via social media, where it would have cost more money elsewhere? (e.g. via a sales call).
When calculating the ROI of your social media performance, you will need to take into account the time and money your team has spent on social media - this includes freelancer hours, software subscriptions, and any advertising costs. Once you know how much you've spent on your social campaigns, you can calculate your ROI as per how much revenue you've gained from social media sources.
The basic formula for ROI is the gain from investment minus the cost of the investment divided by the cost of investment multiplied by one hundred.

The ROI of your social media campaigns should be calculated in relevance to your sales cycle - there's no point calculating your ROI each week if your average sales cycle is six months. Be sure to set yourself and your team realistic expectations of what to hope from your social media performance, and be ready to provide the data needed to showcase how your channels are performing.
Pick a main goal
While it's easy to get lost in the maze of marketing metrics, it will be much simpler for you and your team if you choose one key metric to focus on. This may include one main goal and metric to showcase the performance of each social channel, and one main goal and metric to showcase the performance of your social media efforts overall. This will also help you to assess whether certain marketing trends are worth pursuing.
What's important is to have a clear understanding of the purpose of your social media channels and strategy, and how to best communicate that with your team. Also, remember to ensure your social strategy aligns with your team's overall business strategy, and constantly analyse and improve your efforts to smash your goals!
Looking for ways to better align all of your marketing efforts? Enquire about a marketing strategy day with the Vanguard 86 team, where we can brainstorm your business objectives and develop a plan for you and your team.
Download your free guide to
Smarter SEO
Good SEO can mean the difference between your business being found, or you being lost in the growing mass of online resources. This guide is designed to help you rise above your competition.
Download now