The rebirth of content marketing
As I was leaving university and entering a mid-recession marketing role at a luxury car brand the content marketing wave was really gathering momentum.
University had taught me the concept behind great content marketing, things like brand value, customer engagement, and going viral. Transitioning into the world of work quickly made me realise that content marketing was great in theory, but businesses needed quick wins.

Corporate marketing was about sales, reducing cost, and visibility. Campaign success to us, back then, was getting the most amount of column inches for the least amount of money. There was a passionate customer base but nothing like what Apple, Red Bull, or GoPro were achieving at the time, and it became clear brands like them were doing something different to capitalise on the Facebook generation that we were not.
So it seemed that as the years passed content marketing was perceived as PR and the social media team had to make do with press content.
It wasn't until I transitioned into a small start-up that I realised the importance of true content marketing. Since then, bigger companies have started to see the role it can play when applied properly to a business's marketing. And it's especially effective when combined with traditional marketing.
Part of this rebirth has been the accelerated growth of content delivery channels. Back in 2008 when I graduated, Facebook was viewed as more of a nuisance than an essential tool in being reachable. Instagram was a far off concept and the iPhone 3GS had only just been released. Ten years on and things are very different.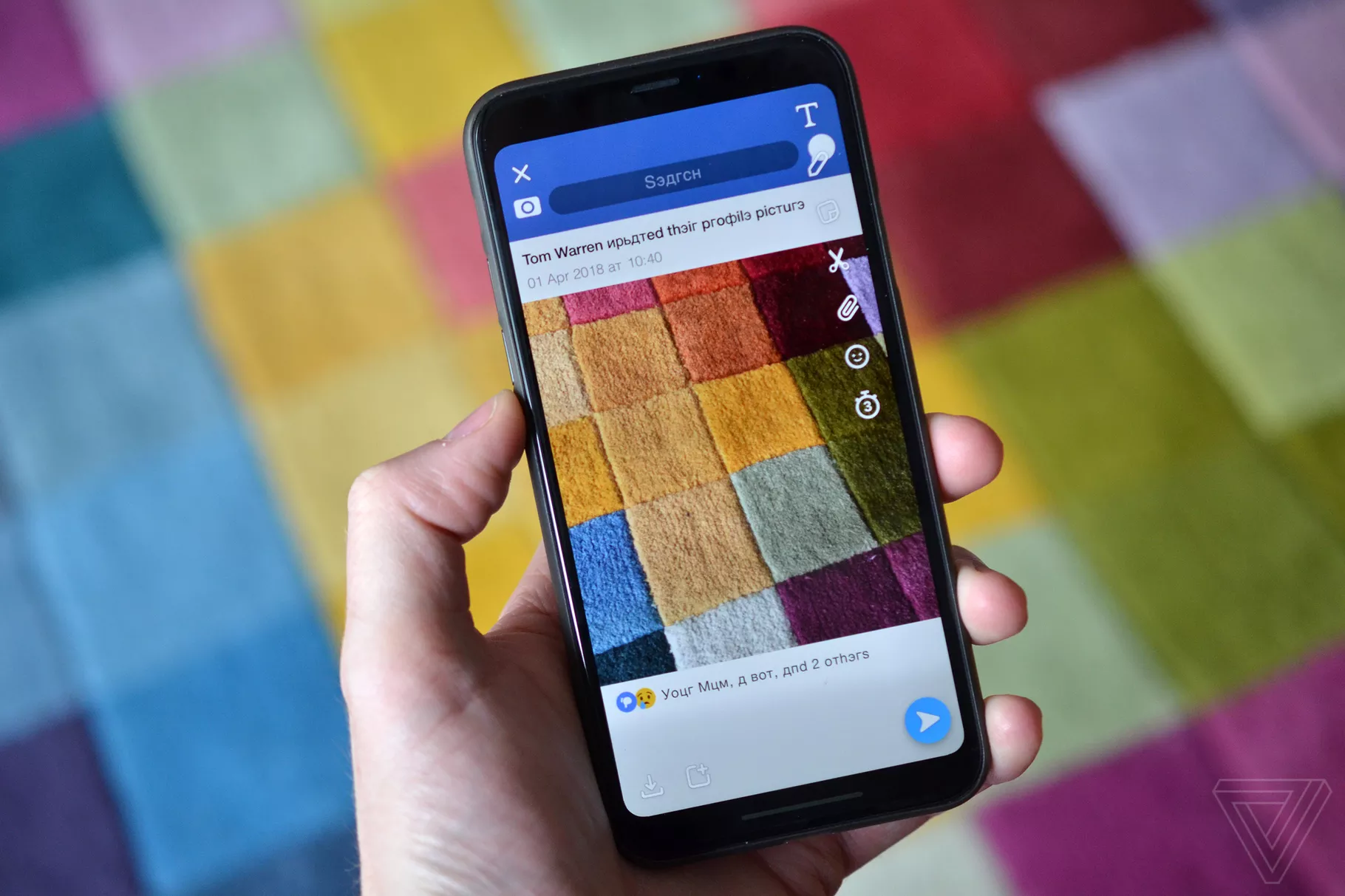 Instagram has over 800 million active users, hungry for image content from their favourite people and brands. In late 2017 Facebook had 2.2bn monthly active users, but one of the biggest consumers of content in the world is Google.
Google search is a battleground for relevant content. From videos, images, web pages, to blogs, Google is indexing them all, and if you thought Facebook and Instagram's usage figures were impressive in reality they're rookie numbers when compared to Google.
Most sources tend to gravitate towards one number. Google's daily search volume is roughly 3.5bn. Yes, that's 3.5bn searches every day.
The role of content
All Google is indexing, is content. All anyone is searching for, is content. The only real difference behind social content and sales content is the role the content plays in a person's buying cycle.
As individuals we consume content in one of two ways and that's either actively or passively.
Passive consumption is the content that is delivered to us. Going through an instagram feed, Facebook timeline, adverts on the TV, sponsored content, or a articles in the newspaper is a journey through passive content. These content types are served in the hope that it disrupts your daily activity, resonates with a subliminal need, and either stays in the back of your mind or triggers an action.
Active consumption is when an individual seeks out content. This takes the form of hitting the search bar in Google, YouTube, Facebook or by going to an influencer's account, seeking out a niche social platform for ideas (Pinterest) or picking up an industry publication. In general terms active content consumption is undertaken when an individual is seeking an answer to a problem, a product, solutions, advice, guidance or escapism.
One of the key objectives for marketers is to get their content ahead of others. To do that you need to understand where people go, and what they look for when they're in the very early stages of active content consumption.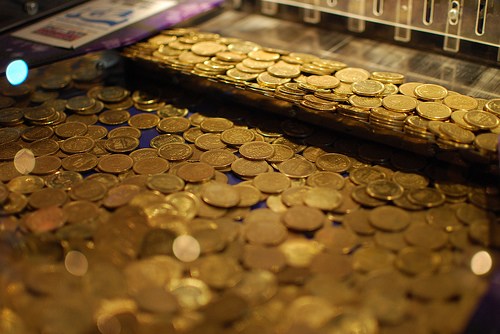 In old arcades there used to be a machine called the Penny Pusher. The aim was to have your coin fall on a sliding plate that, if positioned right, would push coins down into a tray. One penny falling in the right place may cause dozens to drop as winnings. The catch was the drop from your hand to the tray was littered with pins that would cause the coin to deviate from its intended path. I wasted plenty of coins as a kid on similar machines.
The journey an individual goes on when actively consuming content is very similar. There's no straight path from their realisation that they have a question, or a need fulfilled to the right answer, they bounce from source to source, eventually landing in a very different place.
The modern marketer needs to build multiple content touch points, answering questions in and around the core, so that as the individual bounces around possible solutions you're there at every turn.
In real world terms that requires a marketer that understands not only the questions an individual may ask, but also the wrong turns they may make as they actively seek content that guides them towards a solution. Then the marketer needs to answer those questions, while pulling the individual back onto the track that ultimately leads to you as a solution.
Easier said than done, right?
Inbound marketing
The above realisation helped give birth to inbound marketing. Inbound marketing is the discipline of focusing marketing efforts on delivering content that guides a potential buyer through each stage of their journey. This is done with ever-changing content offers aimed at nurturing a prospect towards becoming a sales lead.
Whereas inbound marketing has been explained at great length, and the statistics of its successful application well known, it's real world adoption is taking time. Why? Because it's a step-change in how businesses look at marketing.
Many businesses believe marketing is a numbers game...more reach, more sales. What inbound marketing does is actively pursue lower volumes of traffic and reach, to instead focus on higher quality visitors. The idea being that valuable enquiries are primarily what a business wants and needs, with awareness being a secondary objective.
Inbound looks at the stages of fixing a problem prospects go through and the places they go to educate themselves. But what are these stages?
Awareness
Consideration
Decision
Awareness is the step where an individual has identified a need. They have an idea, a plan or a problem and are trying to put a name to it. Consider it like a symptom a patient may have, let's say, a pain in their mouth.
First they need to work out some names for that pain, so that they can explore solutions. This may lead a patient to speak to family or friends to seek advice, they may go online or if it's bad enough they may go to their GP. If someone doesn't have a GP then the next stage is consideration. Having gathered advice from various sources they weigh up the value of the advice they've been given, then prioritise which avenue they pursue.
Some of the advice suggested going to a Dentist, as it could be a tooth, other suggested a Doctor as it could be the jawbone, or muscles. If the patient isn't registered with either then they have to weigh up local solution providers. This would involve going to the website, checking out reviews and seeing if they have anything on social media to put them off. They may have a brand in mind, tucked away just for this occasion either from recommendations or from advertising. A shortlist is created (probably of a top pick of each) and calls are made.
That's a rough 'Buyer Journey', which is the process a potential customer goes through in selecting a solution.
As an inbound marketer the opportunities lie in presenting content at each stage of the funnel. That could mean blogs that answer 'why is my tooth aching?' or 'why does my mouth hurt?' or 'how to diagnose your tooth ache'. It might mean using social media to share these resources, making sure your website is easy to navigate and presents lots of answers to someone.
At the consideration stage you might have more blogs explaining when you should see a doctor over a dentist for mouth pains. You might create a handy download for people to use that explains the problems a dentist fixes that a doctor doesn't. You might also try and address the cost of inaction by explaining that even though doctors or dentists might be expensive many problems end up costing more over time. This would overcome a potential rival to your services, which is simply doing nothing.
At the decision stage you can be led to assume that the prospect has identified that your service is the solution they want to go for but that you're competing with other local providers, and inaction. Counter these and you'll have a viable prospect.
Inbound marketing isn't easy, but it does deliver results. It can also be a viable starting point for brands that don't have massive budgets as it doesn't rely on big advertising spends.
For more information about inbound marketing, check out this link.
Download your free guide to
Smarter SEO
Good SEO can mean the difference between your business being found, or you being lost in the growing mass of online resources. This guide is designed to help you rise above your competition.
Download now