New Zealand embraces online advertising
14.09.17
Globally businesses have seen a slow transition from allocating their marketing budget from 'traditional' advertising routes and reinvesting some, or all of their budgets, to digital outlets. In New Zealand many businesses dip their toes in the water of digital advertising but are faced with several barriers to investing all, or more of their budgets in this emerging space.
We work with a lot of businesses that sell products to primary industries, rural markets and businesses that are not at the forefront of tech adoption. These businesses have held off investing in digital advertising because their market is more traditional. We hear a lot that customers like the feel of a brochure in their hands, or like to find flyers in the post, often keeping print marketing materials for months.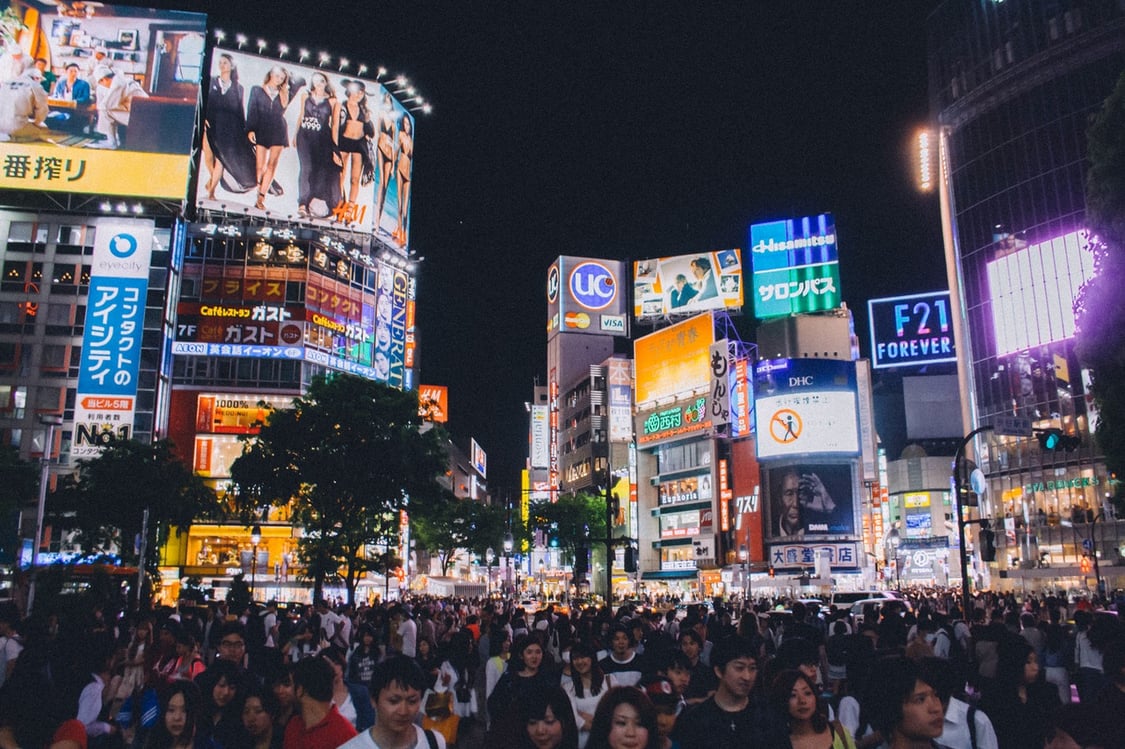 We don't disagree that this is a good way to target some customers, but the landscape is changing, and quickly. Initiatives such as the Rural Broadband Initiative, Ultra Fast Broadband and Mobile Black Spot Fund have all been aimed at increasing New Zealand's connectivity where it was lacking before.
This means New Zealander's that may have relied on print media to inform themselves of a purchase now use that as part of their process. Those that are digitally connected can now join the growing ranks of those using the internet to research products and purchase online.
It's not just 'the youth' that are adopting the new online marketplace. Stats show that almost 50% of people over the age of 65 are buying online. And with global trends showing that 78% of internet users research products online it's easy to see how the process for reaching your market is changing to online.
This is showing very rapidly in New Zealand with how businesses are choosing to invest their marketing dollars.
The ASA reports from 2012-2016 have shown a steady historical decline, or reduced growth in 'traditional' advertising channels. These channels are:
OOH (billboards, buses, etc)
Magazines
Radio
Newspapers
Television
Direct Mail
Overall from a high of $1,8bn in 2013 traditional advertising revenue across all channels reached $1,6bn in 2016. In the same time period, according to the ASA's figures, digital spend over all channels has grown from $366m in 2012 to $891m in 2016.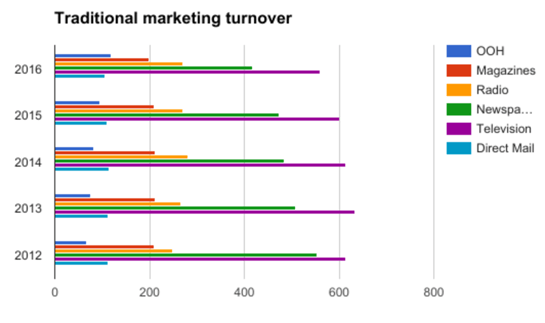 According to a recent research paper by PwC the future is looking to be an acceleration of the above. Between 2017 and 2021 internet advertising is predicted to grow by $320m (USD), compare that to radio advertising, which is only set to grow by $4m (USD) in the same time period and you can quickly see how New Zealand businesses are adapting changing their approach.
One of the many benefits to online advertising is that historical performance data is easily found. You can see how well your budgets are tracking, and whether people that click on the links are converting on your website. But when you're working in isolation how do you know that your AdWords efforts are good?

We have one client where $722,000 of their sales this year have come from efforts in paid advertising, which equals that of organic traffic. What may surprise many is that the total AdWords spend to achieve that closed business was only $807.72.
Another client, which sells $5,000 products currently has $38,000 worth of leads in their pipeline from paid advertising, and that's from $350 spent. The success for this second client has instead come from organic search. With a much lower budget available they have instead invested in SEO and content marketing to gain over $87,000 worth of business this year, last year business from online sources was significantly lower.
As you can see from the above examples results can vary hugely. Keyword competition, budget, location and website content massively impact effectiveness but with our help these businesses are seeing a significant positive return on their ad dollars spent.
The question at the fore of most business owners and marketing managers is "how well are we keeping up?". There are several risks associated with allowing your competitors to establish dominance on platforms that your customers are present. And whereas most businesses can't cover all bases and advertise everywhere there is something to be said for doing more than dipping a toe in the water of internet advertising.
The real challenge most businesses face is not understanding how to optimise their digital advertising. Sure, anyone can set-up a Google AdWords account but when your efforts are being scored against your competitors how well are you likely to fare. Likewise having your sister's friend do their best when they're up against established Google Partner agencies is likely to result in you throwing good money after bad.
For more information on our AdWords services, and how we could work for you have a look at our AdWords services.
words by Thomas Emmerson
filed under online advertising, google advertising