Why you should consider outsourcing your marketing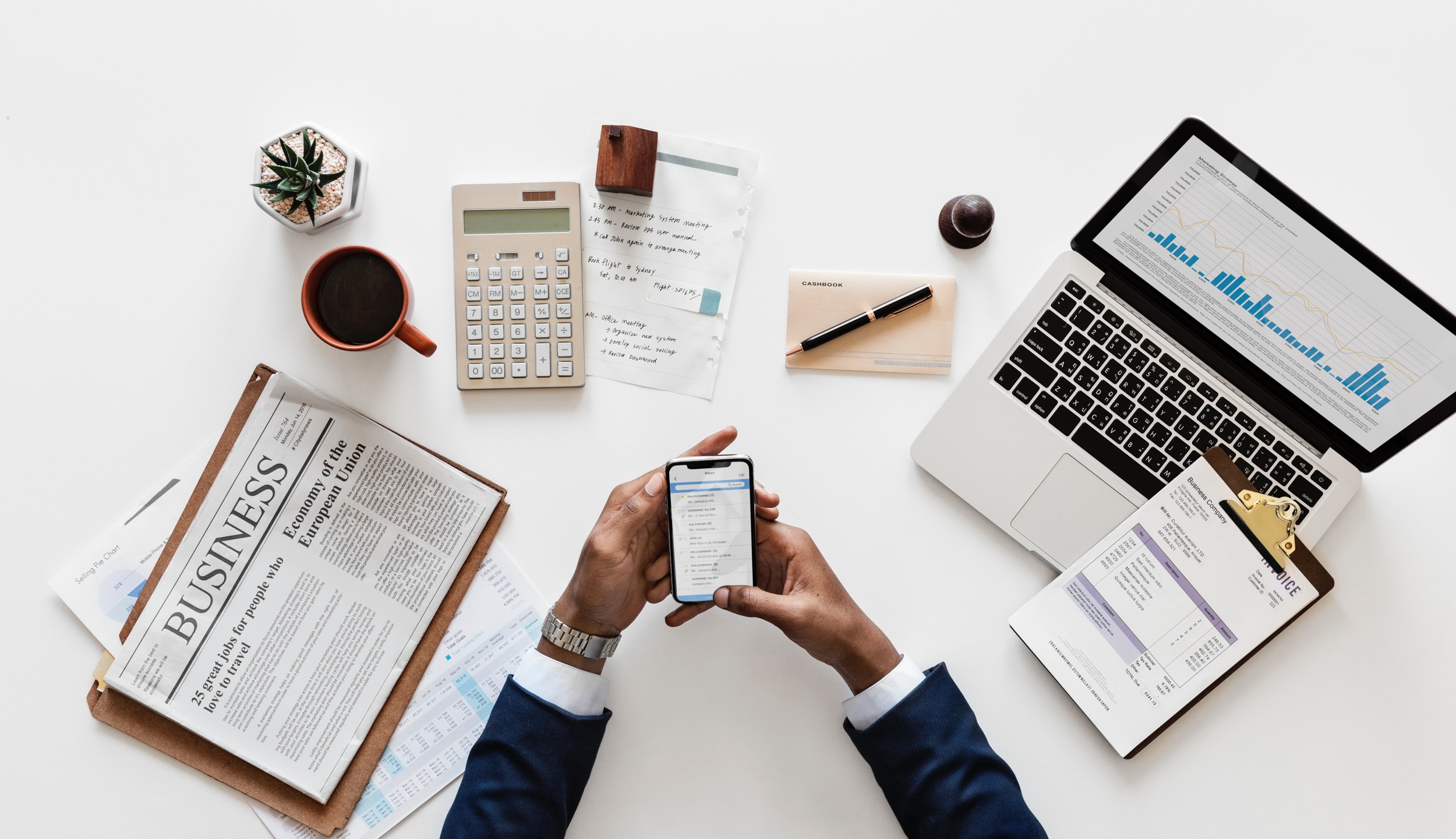 Full disclosure - businesses outsource their digital marketing to us, but I've also worked client side. In fact, I've spent more years being the client in the agency/client relationship than the agency. I've also been part of a fully in-house marketing team with minimal agency input.
So first, I'm going to explore some of the benefits of keeping your marketing in-house, rather than using an agency. Why?
Because working with a digital marketing agency doesn't suit every business, and I'd rather you figured that out early than waste time reading this article.
Having an in-house marketing team can be really advantageous. Having a PR agency, web design agency, graphic design agency, media buying agency, advertising agency, and events agency can be complicated. It can also lead to a drop in communication. All too often one agency will be after a piece of what another is doing, so it can develop conflict or distrust.
You would also have realised that to run that many agencies you would need a marketing team of project managers alone!
Marketing involves a lot of moving parts, and having each of those parts in the same building and able to collaborate can be very powerful. Not just for creating ideas but also for flagging problems further down the chain. It's commonplace for an idea that comes from one team to not translate, or be impossible to deliver by another team.
Another advantage to an in-house team is that they live and breathe the company. They understand its ideals, product range and unique internal challenges. That's something that no external agency is able to achieve as well, without embedding people into the company.
The struggles of an in-house marketing team
Hiring
One of the first things to consider is what you need from a marketing team. Graphic design can be easy to hire for, but more specialist skills like online advertising, web design, content marketing, events, CRM management and API creation (integrations) can be tricky and costly. A fully-fledged marketing team may be as big as the list of agencies above. You may need the below as a minimum:
Graphic designer
Social Media manager
Website developer & SEO/SEM
Analyst/strategist
AdWords/advertising manager
Event planner
Many marketers have to juggle all of the above at some stage. In reality, most marketing roles are design roles with the added requirement to manage social media and advertising enquiries. They even put on their event management hat every now and then too. Being humans, these marketers have to prioritise, so it's common to see fewer emails from brands around big events, but also see a flurry of social media posts.
This may be what your marketer's average week looks like: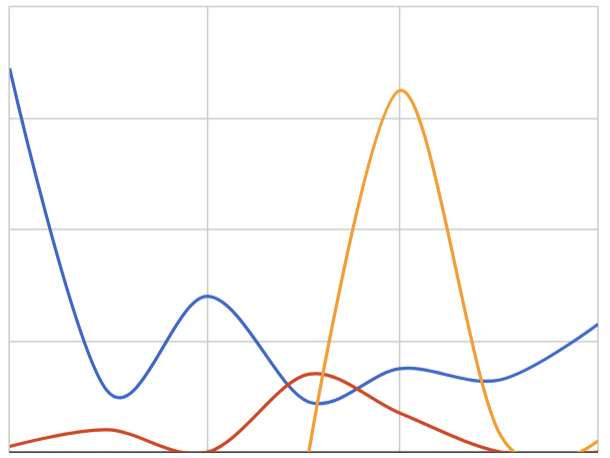 With each colour representing a different facet of marketing, you may find peaks and troughs in focus. You may also notice some things never get done because it's not in their skill set.
Stretching them for time means they can tick boxes by getting 'stuff' done, but your business isn't optimising or improving beyond the day-to-day. Someone who lives and breathes that field of expertise will get better results than someone simply aiming to get it done so they can move on to the next task.


Usage
If you've identified that having a specialist focusing on specific tasks is advantageous, you might find you do not have enough work for a full time hire in that specialist field. A website build is a lot of up-front work, but the ongoing maintenance may be sporadic. AdWords advertising requires lots of ongoing changes to get the best result for your money (as an example). Search engine optimisation (SEO) is a task that never stops, however it may only be an hour a day required on each task.


Innovation
Ideas are a valuable part of marketing. Growth can certainly be achieved through optimisation and testing, but every business owner would rather see results quickly. I've worked at many businesses where employees have been in their positions for 10-20 years. This is so essential for certain roles, as losing that knowledge and expertise can cripple a business.
In a role such as marketing where a competitive edge comes from constant innovation, having someone set in a role doing things the way they've always done it can often lead to a lack of innovation.


Cash Flow
Having an in-house marketing team ties up your capital in human resources. Having been through a recession in a marketing team, I can say that one of the first places a lot of businesses make cuts when times get tough is in marketing. First the advertising spend goes, then the website project, then the new brochure. Once all of these are gone, what's the point in having the people whose sole job is to manage these projects?
Anyone who has managed job cuts before understands the process is tough. Redundancy payments, restructuring, and the pressure on the remaining employees to pick up the slack creates a really draining work environment, and performance suffers.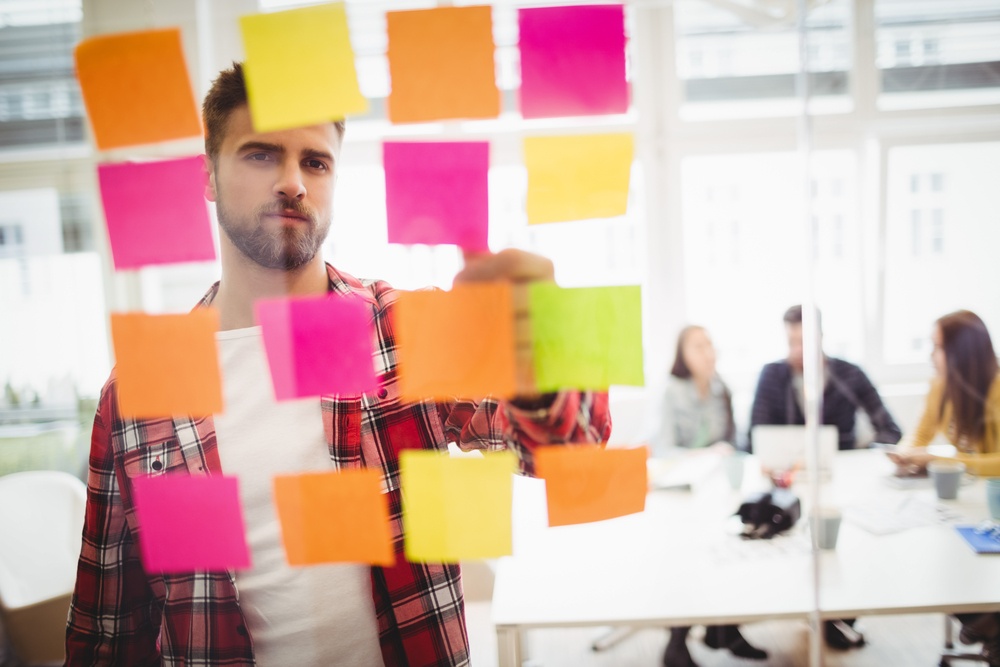 When outsourced marketing is the solution
Hiring
Hiring a digital marketing agency instead of a team of marketers has several advantages - one of which being that many agencies are a pre-packaged marketing team. Some agencies outsource some of their own individual requirements, others hire in-house specialists.
Whereas I can't speak for every agency, we've opted for the latter situation. We have people that cover the following:
Google specialties (such as AdWords/SEO and SEM)
Content marketing
Social Media
Graphic design & development
Strategy
Analysis.
Having all of this in-house means we can learn from each other, and understand how one specialisation can compliment another. We invest in training and development, a cost a business would have to shoulder themselves if they were to hire the same roles.


Usage
Not all of these roles get used as much as others. This can be because of ad hoc requirements, or because the role only requires a couple of hours a day to focus on one business. Because we share these resources across multiple businesses, we can see the value in investing in specialist skills that are being used a lot across a number of businesses.
We've also got to hire the best we can in each field. We simply can't get away with hiring budget specialists either. This is because our primary value to a client lies in our ability to deliver results.


Innovation
Whereas an in-house team may be so focused on delivering the same activities as each previous year but with incrementally better results, an agency is looking for the activity that brings in the results.
A team can work across multiple markets and can pull ideas that work with one company into a different business in a completely different industry. This often means they can get the marketing ball rolling faster than an internal team looking to implement a drastic shift in how they operate.
We've made a point of hiring people that are naturally curious and passionate about their fields. This isn't an easy task for most businesses, as employees can quickly get bored if they're not challenged or given variety. Within a digital agency environment the challenges are rarely the same. And the differences between client businesses means even the 'boring' tasks are quickly replaced with a very different assignment for a very different business.


Cash Flow
A major advantage to using a digital marketing agency is that a business can stop using them if things get challenging. Depending on the agency, you will technically own all your assets and the platform used at the end of a relationship too. This means anything that has been created for your business will not be wasted, and can still be used later on.
So if times get tough (which they shouldn't with good inbound marketing) it's easy to cut back and preserve your cashflow.


A final thought
When considering whether you should invest in an in-house marketing team (or growing your existing team) or hiring a digital marketing agency, you might want to see the latter as a low-risk stepping stone towards achieving the former.
If you find that an agency can grow your marketing in specialist areas, then maybe you can use that as validation to invest in your own team. In many cases, the monthly costs of an agency are similar to that of a full-time employee. So you can also prepare your cashflow for a full-time marketing hire.
Download your free guide to
Smarter SEO
Good SEO can mean the difference between your business being found, or you being lost in the growing mass of online resources. This guide is designed to help you rise above your competition.
Download now